The Awakening (Lycan romance) (The Breeding Prophecy)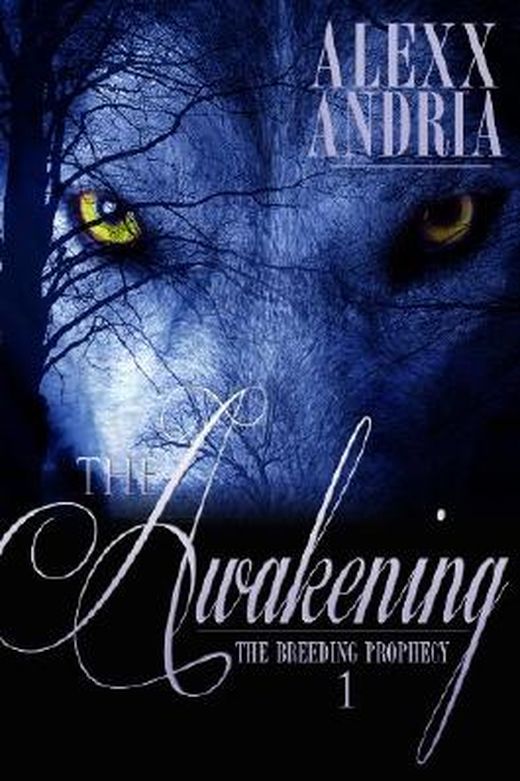 Zu diesem Buch gibt es noch keine Kurzmeinung. Hilf anderen Lesern, in dem du das Buch bewertest und eine Kurzmeinung oder Rezension veröffentlichst.
Auf der Suche nach deinem neuen Lieblingsbuch? Melde dich bei LovelyBooks an, entdecke neuen Lesestoff und aufregende Buchaktionen.
Inhaltsangabe zu "The Awakening (Lycan romance) (The Breeding Prophecy)"
AMAZON US TOP 100 FREE EROTICA BESTSELLING AUTHOR! A paranormal romantic serial told in six parts featuring two werewolves struggling to survive an ancient prophecy destined to change the world. MARKED BY FATE... Cassidy doesn't know it yet, but her life is about to change. Unbeknownst to her, Cassidy is an integral part of the foretold Lycan Breeding Prophecy and two rival clans will tear each other apart to possess her. This is the first in the ongoing series. GIVEN NO CHOICE... As her body transitions through the dangerous Breeding Time of her species, time is her enemy as she must succumb to her hunger or die a terrible, painful death. NOTHING STOPS DESTINY. Cassidy is destined to birth the ultimate Alpha, whether she's ready or not. *** The first installment is approximately 4,000 words and intended for mature readers. EXCERPT: "She needs meat," a sharp voice sounded from a distance. "She will not survive the mating if she does not eat." "She is in no shape to mate, Koris," another voice snapped. "She knows nothing of her heritage and has had no one to teach her our ways." "That is unfortunate, but the fact remains...her body knows what it needs. Her temperature is elevated, her skin is beaded with sweat, and her tits are enlarged. The time is now." Cassidy struggled to regain consciousness and opened her eyes blearily to find two men -- no, check that, two very large men -- standing over her. They wore all black and seemed almost indistinguishable from one another. Their muscles bulged from beneath tight T-shirts and narrowed to lean hips. Hanks of black hair, almost too long to be fashionable, dusted strong shoulders and impossibly dark eyes stared into her soul. Oh, and she was lying on her bed, naked. "Oh my God," she managed to squeak as she attempted to cover her breasts but she felt weak as a kitten. "Help me, please! I need to go to the hospital," she implored the handsome strangers, hoping for some shred of decency in either of them. "Please, I'm very sick...I think I might be dying..." They ignored her plea but the one named Koris shot the other a knowing look, saying, "Prop her up. She will need sustenance," before leaving the room. "Hush, Cassandra," the other said, coming to sit beside her. "My name is Jandin. We are here to help you." Her body had begun to shake. "H-how? What's wrong with me?" He smoothed her damp hair from her brow with a surprisingly gentle hand. "What do you remember of your childhood?" he asked. "What? Why are you asking me about my childhood? Didn't you hear me? I'm very sick. I think I have food poisoning or something. I could die if I don't get to a hospital!" "You're right. You could die. But there is nothing that humans can do for you." Humans? "Are you crazy?" she asked fearfully, tightening her grip across her breasts. "Why am I naked?" "Because you tore your clothes off," he answered. "I would never do that," she whispered but a foggy part of her memory recalled doing exactly that. She'd been burning up. The clothes had felt as if they were scratching against her tender, sensitized skin.
Buchdetails
Aktuelle Ausgabe
Erscheinungsdatum:
08.04.2012
Rezensionen und Bewertungen
Ähnliche Bücher für noch mehr Lesestunden
Gespräche aus der Community zum Buch
Starte mit "Neu" die erste Leserunde, Buchverlosung oder das erste Thema.
Buchdetails
Aktuelle Ausgabe
Erscheinungsdatum:
08.04.2012