Blood Lines: An absolutely gripping thriller that will have you hooked (Detective Kim Stone crime thriller series Book 5)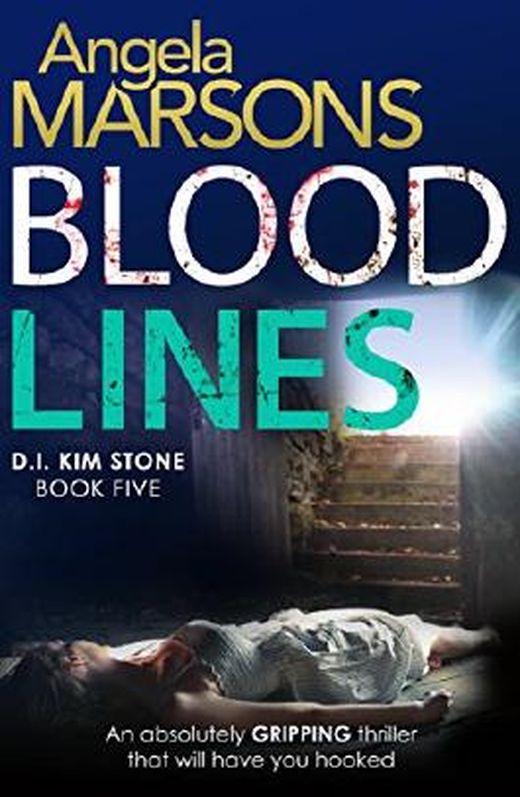 Zu diesem Buch gibt es noch keine Kurzmeinung. Hilf anderen Lesern, in dem du das Buch bewertest und eine Kurzmeinung oder Rezension veröffentlichst.
Auf der Suche nach deinem neuen Lieblingsbuch? Melde dich bei LovelyBooks an, entdecke neuen Lesestoff und aufregende Buchaktionen.
Inhaltsangabe zu "Blood Lines: An absolutely gripping thriller that will have you hooked (Detective Kim Stone crime thriller series Book 5)"
How do you catch a killer who leaves no trace? A victim killed with a single, precise stab to the heart appears at first glance to be a robbery gone wrong. A caring, upstanding social worker lost to a senseless act of violence. But for Detective Kim Stone, something doesn't add up. When a local drug addict is found murdered with an identical wound, Kim knows instinctively that she is dealing with the same killer. But with nothing to link the two victims except the cold, calculated nature of their death, this could be her most difficult case yet. Desperate to catch the twisted individual, Kim's focus on the case is threatened when she receives a chilling letter from Dr Alex Thorne, the sociopath who Kim put behind bars. And this time, Alex is determined to hit where it hurts most, bringing Kim face-to-face with the woman responsible for the death of Kim's little brother – her own mother. As the body count increases, Kim and her team unravel a web of dark secrets, bringing them closer to the killer. But one of their own could be in mortal danger. Only this time, Kim might not be strong enough to save them… A totally gripping thriller that will have you hooked from the very first page to the final, dramatic twist. What readers are saying about Angela Marsons 'I absolutely loved it! ... This one is one of the best crime thrillers I've read in a long time, and that includes mainstream authors such as James Patterson! I would seriously put this book in the same league.' Fiona's Book Reviews 'I don't think I've been so hooked by a new author since the discovery of Mark Edwards or Mark Billingham… if you finish a crime thriller feeling like you just need to have a lie-down and a cup of tea to get your breath back, then the writer has done their job. Angela Marsons, I still don't have my breath back.' Reading Room with a View 'I'm a little bit speechless to be honest at just how incredible this book was… one of the best new crime authors of 2015, maybe even the decade.' Book Addict Shaun 'Angela Marsons is fast becoming THE one to watch in this genre and I would defy anyone not to read and enjoy her writing… She truly has a brilliant mind and this book did not disappoint … This story has everything, it is riveting, emotional, sad and most of all it has a depth that not many novels can claim to have… I highly recommend this one, Simply brilliant.' Postcard Reviews
Buchdetails
Aktuelle Ausgabe
Erscheinungsdatum:
04.11.2016
Rezensionen und Bewertungen
Ähnliche Bücher für noch mehr Lesestunden
Gespräche aus der Community zum Buch
Starte mit "Neu" die erste Leserunde, Buchverlosung oder das erste Thema.
Buchdetails
Aktuelle Ausgabe
Erscheinungsdatum:
04.11.2016