Lost Girls: A fast paced, gripping thriller novel (Detective Kim Stone crime thriller series Book 3)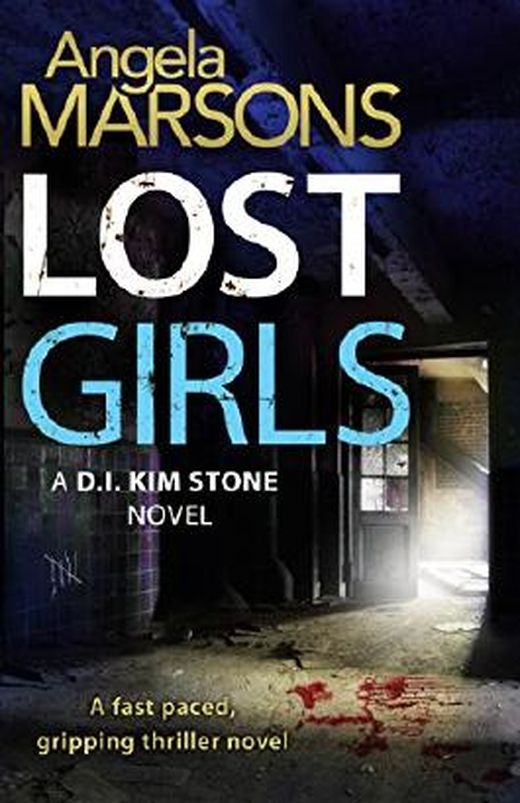 Zu diesem Buch gibt es noch keine Kurzmeinung. Hilf anderen Lesern, in dem du das Buch bewertest und eine Kurzmeinung oder Rezension veröffentlichst.
Auf der Suche nach deinem neuen Lieblingsbuch? Melde dich bei LovelyBooks an, entdecke neuen Lesestoff und aufregende Buchaktionen.
Inhaltsangabe zu "Lost Girls: A fast paced, gripping thriller novel (Detective Kim Stone crime thriller series Book 3)"
Two girls go missing. Only one will return. The couple that offers the highest amount will see their daughter again. The losing couple will not. Make no mistake. One child will die. When nine-year-old best friends Charlie and Amy disappear, two families are plunged into a living nightmare. A text message confirms the unthinkable; that the girls are the victims of a terrifying kidnapping. And when a second text message pits the two families against each other for the life of their children, the clock starts ticking for D.I. Kim Stone and the squad. Seemingly outwitted at every turn, as they uncover a trail of bodies, Stone realises that these ruthless killers might be the most deadly she has ever faced. And that their chances of bringing the girls home alive, are getting smaller by the hour… Untangling a dark web of secrets from the families' past might hold the key to solving this case. But can Kim stay alive long enough to do so? Or will someone's child pay the ultimate price? The latest utterly addictive thriller from the No.1 bestseller Angela Marsons. A detective hiding dark secrets, Kim Stone will stop at nothing to protect the innocent. Watch out for more from D.I. Kim Stone: 1. SILENT SCREAM 2. EVIL GAMES 3. LOST GIRLS 4. PLAY DEAD Read what reviewers are saying about Lost Girls 'Love it, love it, love it! If I could give this more than 5 stars I would. Suffice to say this is a 5++++++++ star read once again for me. The author has done it again, produced a story which kept me reading, in one sitting, until I reached the end … I would put this story alongside books from authors such as James Patterson. It has instantly gone to the top of my favourites list, as has the author.' Fiona's Book Reviews 'Lost Girls was yet another brilliant read … Angela Marsons' books get better and better … This is gripping and addictive reading, hard to put down … a roller coaster ride with plenty of twists and turns.' Off the Shelf Book Reviews 'Angela Marsons is rapidly becoming one of my favourite authors ever. Ever since I read the AMAZING Silent Scream, I have been addicted to her slick and compelling narratives … Compelling, addictive and frightening, Lost Girls is a book you can't afford to miss.' A Bookseller Blabbering 'For anyone new to Angela Marsons, where have you been? This is one author that stands out from the crowds … a corker of a book. It will keep you hooked and anxious until the last page' Bye the Crime 'Oh my days... I didn't know this series could get any better, but this is by far my favourite so far. This book will certainly be in my top ten books of 2015… This was an absolutely brilliant read… Angela, I don't know how you do it, but by God please keep doing it.' I Love Reading 'Another superb, thrilling novel by Angela Marsons. This lady absolutely rocks, and every book keeps getting better and better!' Reading Corner for Book Lover's 'Wow, I didn't think Angela Marsons DI Kim Stone series could get any better, but she has really outdone herself here. A fabulous and fast paced thriller with twists and turns galore. Once started I could not put it down until the last page had been turned … I don't give books a 5 star rating unless they have that special something that blows me away, but 'Lost Girls' was a very easy 5 stars for me.' Cal Turner's Book Reviews 'Lost Girls kept me up late into the night as I just couldn't bear to put it down. Angela Marsons has written a tightly woven thriller, that will keep the reader riveted to the last page.' The Book Review Café
Buchdetails
Aktuelle Ausgabe
Erscheinungsdatum:
06.11.2015
Rezensionen und Bewertungen
Ähnliche Bücher für noch mehr Lesestunden
Gespräche aus der Community zum Buch
Starte mit "Neu" die erste Leserunde, Buchverlosung oder das erste Thema.
Buchdetails
Aktuelle Ausgabe
Erscheinungsdatum:
06.11.2015