Sweet Girl Fun: Ten Erotic Tales of Lesbian Sex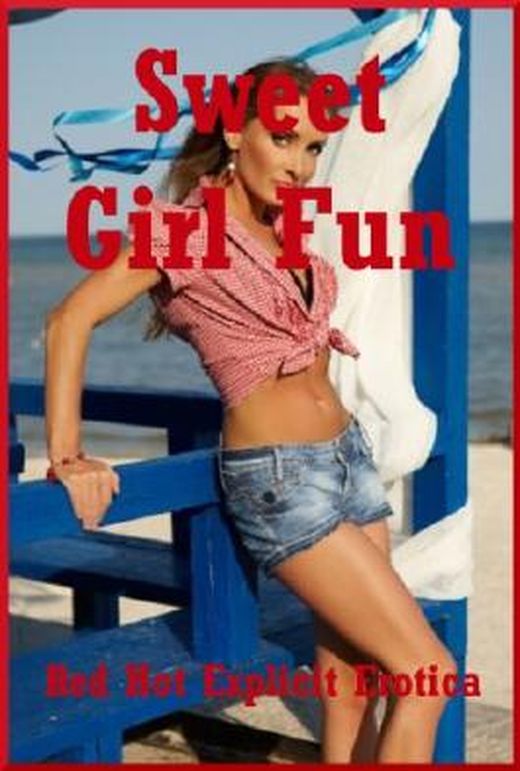 Zu diesem Buch gibt es noch keine Kurzmeinung. Hilf anderen Lesern, in dem du das Buch bewertest und eine Kurzmeinung oder Rezension veröffentlichst.
Auf der Suche nach deinem neuen Lieblingsbuch? Melde dich bei LovelyBooks an, entdecke neuen Lesestoff und aufregende Buchaktionen.
Inhaltsangabe zu "Sweet Girl Fun: Ten Erotic Tales of Lesbian Sex"
In this red hot collection, one of the most popular fantasies among women is explored, a first lesbian experience. It's steamy and sweet and rough and reluctant and…well, there's just so many ways to get that first touch! Warning: This ebook contains very explicit descriptions of sexuality and includes first lesbian sex, lesbian seduction, rough sex, and more. Therefore, only mature adults who won't find that offensive should read this collection. 1. Danielle in the Dorm Room: A First Lesbian Sex Experience by Angela Ward I was surprised when all of my fantasies came true one evening in our dorm room. It was my first lesbian experience with a girl I'll cherish forever. 2. When Celia Seduced Me: A First Lesbian Sex Experience by Connie Hastings My roommate and I were at a party, and one of the questions for a party game involved sex with someone of the same gender. Later, Celia talked more about it and before I knew it, she was kissing me! Things got crazy from there, and I had my first ever lesbian sex! 3. Tasting Tara: A First Lesbian Experience Erotic Romance by Nycole Folk I was surprised my best friend Tara wanted to spend her twenty-first birthday with me. After all, she was a celebrity, a genius, and far more in demand than I was. I learned, though, that my best friend had a deep and powerful loneliness, and in all of the years I'd known her, I was the only one who made it go away. 4. Janice, Sweet Janice: A First Lesbian Sex Experience by Sarah Blitz I'd never been with a woman before, but she could tell something was up and before I knew it I was right in the middle of my first lesbian experience! 5. Roses, Ribbons, and Rita: A First Lesbian Sex Experience by Amy Dupont I was captivated by Margherita from the start. She brought remembrances of the Old Country back to me, and when she showed up at my door, I couldn't have hoped for a more beautiful first experience with a woman. 6. Sarah's Awakening: A Sorority Hazing Short by Fran Diaz I just knew I was in for it if I didn't answer my question correctly. Well, thank God the pledge mistress asked me something I knew, or so I thought. I had my first lesbian experience in front of a crowd of pledges, or should I say, with a crowd of pledges! 7. Licked by the Naughty Nurse: A First Lesbian Erotic Short by Geena Flix She thought she was headed to the doctor's office for a stress relieving massage, but Nurse Aster has other ideas. It starts out as it should, but before long, the slutty nurse moves her hands in all sorts of places she shouldn't. It's a powerful first lesbian experience at the doctor's office. 8. Making Love to My Best Friend: A First Lesbian Experience by Hope Parsons I couldn't let her get with strangers, so I decided to give her what she needed along with what'd been on my mind for a long time, a hot and steamy passionate night together with her best friend! 9. The Sweetest Girl: A First Lesbian Sex Erotica Short by Jeanna Yung Mary thinks it will be a normal afternoon swimming, but Patty has other plans, and before the afternoon is over, Mary will have her first lesbian experience! 10. The Roommates get Frisky: A First Lesbian Sex in College Story by Kaddy DeLora Once we returned from our day at the mall, things heated up quickly during our impromptu modeling session and before I knew it Dana was between my legs blowing off steam and making things steamy. It was such a wonderful experience I just had to reciprocate. Hey, I didn't want to be perceived as a bad roomy!
Buchdetails
Aktuelle Ausgabe
Verlag:
Red Hot Explicit Erotica Press
Erscheinungsdatum:
14.05.2014
Rezensionen und Bewertungen
Ähnliche Bücher für noch mehr Lesestunden
Gespräche aus der Community zum Buch
Starte mit "Neu" die erste Leserunde, Buchverlosung oder das erste Thema.
Buchdetails
Aktuelle Ausgabe
Verlag:
Red Hot Explicit Erotica Press
Erscheinungsdatum:
14.05.2014