Maelyn (The Nine Princesses Novellas)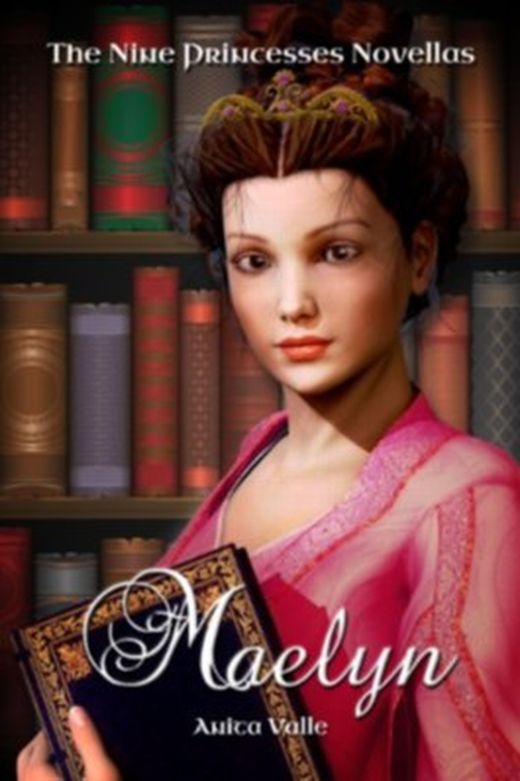 Zu diesem Buch gibt es noch keine Kurzmeinung. Hilf anderen Lesern, in dem du das Buch bewertest und eine Kurzmeinung oder Rezension veröffentlichst.
Auf der Suche nach deinem neuen Lieblingsbuch? Melde dich bei LovelyBooks an, entdecke neuen Lesestoff und aufregende Buchaktionen.
Inhaltsangabe zu "Maelyn (The Nine Princesses Novellas)"
Months later, the king returned home and presented his astonished queen with not one, but nine baby girls. "One from each kingdom I visited," said the king. "They are orphans." The queen wept joyously at the row of cradles, each bearing a sleeping infant. After bestowing a kiss on each child's forehead she said, "Now they are princesses." Book 1: Maelyn was not born a princess. The king found her as a child, the lone survivor of a poor village slaughtered by the Red Fever. Suddenly she became a princess of Runa Realm, the first of nine orphans adopted by the king. By her eighteenth year, Maelyn rules over Runa and a family of nine sisters. But some call the princesses frauds and imposters, a handful of urchins raised into royalty. Even Uncle Jarrod, the High King of Grunwold, seems determined to prove that Maelyn no longer deserves to be a princess. With a family losing faith in her, and a kingdom growing dangerously hostile, even Maelyn begins to wonder if she is truly a real princess. And if her riches will turn to rags once again…. The Nine Princesses Novellas is a series that chronicles the adventures of an unconventional family of princesses, the struggles they face in a kingdom often hostile to their humble origins, and the day-to-day dramas of nine young women whose personalities often clash like swords. Fans of Gail Carson Levine and Shannon Hale would enjoy this young-adult series. Recommended for ages 12 and up. Novella length: 16,000 words Genre: Young Adult Fiction Mood: Heartwarming/Romantic/Funny Content: No violence. No sex. Mild romance. Audience: For teenagers and anyone who enjoys fairy tales for adults, medieval fantasy, and literary novels. Author's Note Although this novella features a royal family formed by international adoption, it is more than an adoption story. It is a coming-of-age story about a teenage princess. A medieval romance. And a young-adult fantasy. If you like fairy tales for adults or simply enjoy a good princess book, you'll love Maelyn and the other books in this princess series. When I was five years old, I told everyone I wanted to be a princess when I grew up. And I was dead serious. Um… okay, it hasn't happened yet. The U.S. is currently suffering from a sad shortage of princes to marry, handsome or otherwise. So I do the next best thing: I write about princesses! And I love every minute of it. The idea for this series sprung from a desire to write about a large family of princesses. I settled on nine because there are already three Powerpuff Girls, five Chinese Brothers, seven dwarves, and twelve dancing princesses. So nine seemed good. Yeah. That's how my logic works. I'm not actually adopted. But I share a lot in common with Maelyn. We're both the eldest child in our families, a little bossy sometimes, addicted to reading, and not always as confidant as we like to appear. But remember, Maelyn is a princess. And I'm still working on that. Aside from being an author, I'm an artist who draws cute cartoons of doggies. A mommy of three boys who hate princesses (but like the dogs). A retail employee with a job that seriously cuts into my writing time. And a part-time college student. I barely have time to write this bio. If YOU have more time than I do, I'd be forever grateful if you'd would "like" this page, or write a review of my book. Thanks so much for supporting an indie author! God bless you. -Anita Valle
Buchdetails
Aktuelle Ausgabe
Erscheinungsdatum:
27.06.2012
Rezensionen und Bewertungen
Ähnliche Bücher für noch mehr Lesestunden
Gespräche aus der Community zum Buch
Starte mit "Neu" die erste Leserunde, Buchverlosung oder das erste Thema.
Buchdetails
Aktuelle Ausgabe
Erscheinungsdatum:
27.06.2012