Male Modeling for Amateurs (Educational Series Book 1)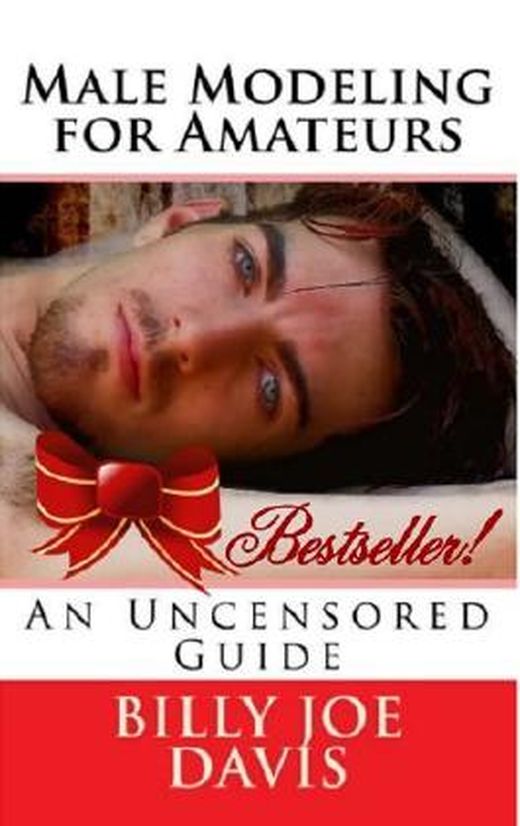 Zu diesem Buch gibt es noch keine Kurzmeinung. Hilf anderen Lesern, in dem du das Buch bewertest und eine Kurzmeinung oder Rezension veröffentlichst.
Auf der Suche nach deinem neuen Lieblingsbuch? Melde dich bei LovelyBooks an, entdecke neuen Lesestoff und aufregende Buchaktionen.
Inhaltsangabe zu "Male Modeling for Amateurs (Educational Series Book 1)"
Now a BESTSELLER! , Male Modeling for Amateurs, an uncensored guide. Its sensible, relevant information and advice, for the everyday male, that would like to try amateur modeling on the side as a hobby or weekend thing. There is a growing amateur market for models to help photographers, artists, painters, etc. Especially with the advancements and affordability in digital cameras, there are many more people out there needing models to photograph. Why not help the aspiring model, by giving suggestions, precautions, advice, and constructive criticism?, any information offered can be very helpful when doing amateur modeling. A new experience can be very blind, stressful, and nerve racking to a novice, I wrote this book "Male Modeling for Amateurs", with the beginner in mind, it gives them a starting point in which to begin their interest, along with tips and suggestions to help them along the way. Ive had the pleasure to shoot many wonderful everyday people and also been fortunate to photograph several competing "natural" body builders, a real published "Playgirl" model , a nationally ranked boxer, and an aspiring stage actor, and many more interesting people! This book is directed at and written for the average guy of all ages, big, small, short, tall, young or old, who have always wanted to try amateur male modeling. Doesn't matter if you're a student, accountant, cashier, mechanic, bartender, construction worker, military, landscaper, unemployed, or even retired, anyone can be an amateur model. Please remember that this book is being written with "YOU" in mind and that anything said is designed to help you, no matter if this is just going to be a hobby or side thing, or you one day have hopes of breaking in to professional modeling in the hopes of it becoming a career. Some of this information also applies to being a more professional model, I have chosen to use a much more down to earth approach, So here we are "amateur" male modeling, I say amateur because that's the area I want to discuss specifically. I wrote this book for the everyday guys out there, who would like to consider male modeling as a side job or hobby, a few times a month or maybe as a weekend thing. Supermodels travel and so can You!, if your in the right place at the right time! Side modeling can be fun and also put a little extra cash in your pocket! This is meant to be a straightforward uncensored guide to amateur male modeling, I'm going to talk about the possibilities, the benefits and pitfalls, including the stuff no one ever mentions. Also look for the "Davis Icon" picture books and "Cover Series" picture books and "Female Modeling for Amateurs". Thank You *************Additional part 2 Supplement Book NOW AVAILABLE 2014 BILLY JOE DAVIS/©2012 DAVIS ICON/ ©DAVIS LE STRAND RETAINS ALL COPYRIGHTS AND IS PROTECTED BY INTERNATIONAL COPYRIGHT LAWS NO IMAGES MAY BE REPRODUCED IN ANY FORM ALL IMAGES ALL THE SOLE AND EXCLUSIVE PROPERTY OF BILLY JOE DAVIS/©2012 DAVIS ICON/ ©DAVIS LE STRAND RETAINS ALL EXCLUSIVE RIGHTS OF RESALE AND MERCHANDISING RIGHTS ALL RIGHTS ARE STRICTLY ENFORCED FOR INFORMATION ON OTHER PHOTOGRAPHY BOOKS/EBOOKS/NOVELS/ETC PLEASE GO TO DAVISICON.COM/BILLYJOEDAVIS.COM SELECTED RETAILERS YOU ARE ALSO ENCOURAGED TO READ "Last Days of Consciousness" The first in the "True Life" Series By Author Billy Joe Davis For book and Kindle
Buchdetails
Aktuelle Ausgabe
Erscheinungsdatum:
10.12.2012
Rezensionen und Bewertungen
Ähnliche Bücher für noch mehr Lesestunden
Gespräche aus der Community zum Buch
Starte mit "Neu" die erste Leserunde, Buchverlosung oder das erste Thema.
Buchdetails
Aktuelle Ausgabe
Erscheinungsdatum:
10.12.2012