The Beasts Virgin Offering (Dark Forest Mating Part 1)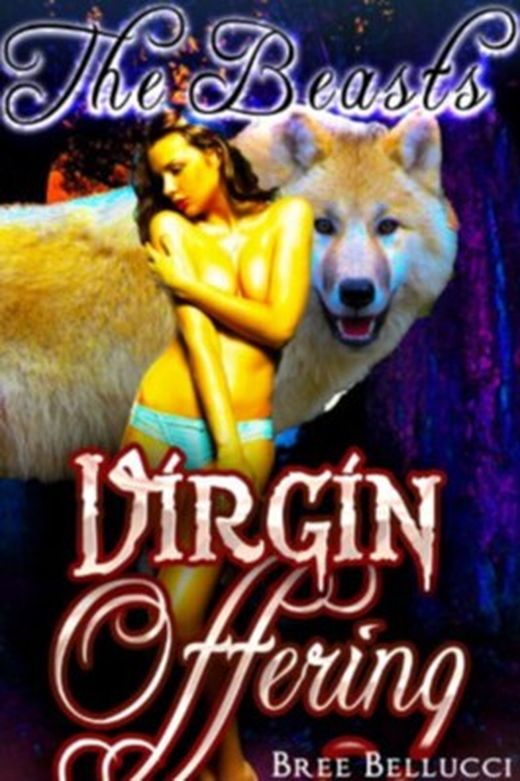 Zu diesem Buch gibt es noch keine Kurzmeinung. Hilf anderen Lesern, in dem du das Buch bewertest und eine Kurzmeinung oder Rezension veröffentlichst.
Auf der Suche nach deinem neuen Lieblingsbuch? Melde dich bei LovelyBooks an, entdecke neuen Lesestoff und aufregende Buchaktionen.
Inhaltsangabe zu "The Beasts Virgin Offering (Dark Forest Mating Part 1)"
Cassey meets an attractive and incredibly seductive stranger on her flight to Germany. Still a virgin and sexually naive she's shocked when her body betrays her and, after hours of conversation, the man's hand finds her forbidden entry. Immediately she's hooked, something is drawing her toward this man in a way she's never known. A mysterious note leads her deep into the Dark Forest where she finds that the man is not what she thinks he is, and his intentions are not pure. He's brought her into his world now, she's his property to be shared, to be bred. Read on for a small taste of what's inside: She was fascinated listening to him as he related to her about the family business but she was acutely aware of something even more interesting. The more Michael spoke to her the more she felt a tingling warmth between her legs. Talking to this man was causing a physical reaction in her that was not something she had ever felt around Reed. Suddenly, she became aware that she had dressed comfortably for the flight and in lieu of a bra had opted for a camisole. This was now a rather embarrassing choice. Her nipples decided they liked this man too. They were now fully erect and pushing out from her firm round breasts like little signs that said: "Look, Cassey really wants to fuck you." Aware of the sudden betrayal of her body she immediately crossed her arms over her chest and pretended to be cold asking him if he would mind handing her a blanket from overhead. He smiled and found one of the plastic wrapped blankets, pulled the covering from it and placed it over her. She wasn't sure if it actually happened or if she imagined it but it sure seemed like his fingertips managed to brush over the erect nipples as he covered her. Her body shivered quite obviously and she smiled at him embarrassed. As they continued to talk she could feel the warm wetness beneath her skirt as it filled the crotch of her panties and soaked them. She could not help but wonder if he could smell her scent; she was sure she could. She didn't have much experience in these matters and was unsure how to stop something like this once it started, but she supposed she was about to find out. Cassey thought maybe a trip to the front lavatory was in order and was about to excuse herself when she felt the cover just above her skirt being adjusted. She looked him directly in the eyes and he was not smiling now. He had a very mesmerizing stare that she could not seem to turn away from. As she was held by his stare she felt warmth on her thigh just below the now drenched panties and she realized he had placed his hand under the cover and was moving it very slowly toward her misbehaving pussy. She could feel the goose bumps on her skin popping up and she felt the swelling of her labia as he touched her. She had never felt like this from the touch of a man. There had been times when she experimented with herself and she had gotten some minor orgasmic attention from her body but she felt now with this man's fingers so close to the forbidden entrance to her body that she was going to explode. He continued to stare deeply into her eyes and move his fingers even closer to her pussy when she felt one finger gently lift the lacy edge of her bikini' bottoms and slide underneath. A moan escaped her lips and she shuddered. "Wha, what are you doing?" she gasped in a whisper. "Shush," he whispered back. "I've never..." She could not continue. "I know... just relax and don't be afraid." he said assuredly. "Trust me; I know you; I have searched for you." The words didn't make sense to Cassey but she felt compelled to listen and to do as instructed.
Buchdetails
Aktuelle Ausgabe
Verlag:
Red Garnet Media LLC
Erscheinungsdatum:
28.02.2013
Rezensionen und Bewertungen
Ähnliche Bücher für noch mehr Lesestunden
Gespräche aus der Community zum Buch
Starte mit "Neu" die erste Leserunde, Buchverlosung oder das erste Thema.
Buchdetails
Aktuelle Ausgabe
Verlag:
Red Garnet Media LLC
Erscheinungsdatum:
28.02.2013