The Last Necromancer (The Ministry Of Curiosities Book 1)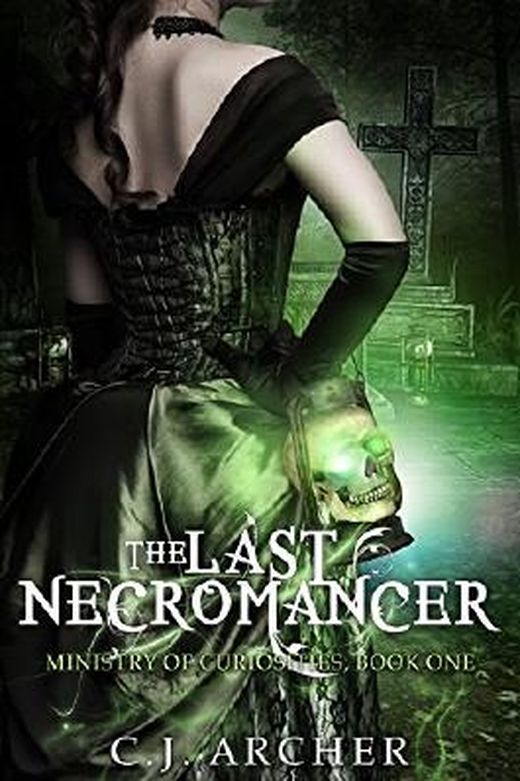 Inhaltsangabe zu "The Last Necromancer (The Ministry Of Curiosities Book 1)"
REVIEWS "C.J. Archer has expertly weaved fantasy, mystery and a dash of romance together to make the perfect story" ★★★★★ Cosying Up With Books "Simply put: This book is pretty darn bad a$$. I highly recommend The Last Necromancer to all fans of fantasy" ★★★★★ My Book Addiction "I like to be kept on my toes, but this was more like on my toe nails! Without a doubt one of my new favorite reads of 2015" ★★★★★ Mama Reads Book Blog "An addictive read" ★★★★★ Hooked on Books "The Last Necromancer was simply fantastic." ★★★★★ Book and Coffee Addict "Expertly depicted and well-paced, The Last Necromancer is a stunning novel by C.J. Archer that sweeps readers into a passionate new world" ★★★★★ The Rest Is Still Unwritten DESCRIPTION For five years, Charlotte (Charlie) Holloway has lived as a boy in the slums. But when one theft too many gets her arrested, her only means of escape lies with a dead man. Charlie hasn't raised a spirit since she first discovered she could do so five years ago. That time, her father banished her. This time, she brings even more trouble upon herself. People are now hunting Charlie all over London, but only one man succeeds in capturing her. Lincoln Fitzroy is the mysterious head of a secret organization on the trail of a madman who needs a necromancer to control his newly "made" creatures. There was only one known necromancer in the world - Charlotte - but now there appears to be two. Lincoln captures the willful Charlie in the hopes the boy will lead him to Charlotte. But what happens when he discovers the boy is in fact the young woman he's been searching for all along? And will she agree to work for the man who held her against her will, and for an organization she doesn't trust? Because Lincoln and his ministry might be just as dangerous as the madman they're hunting. C.J. Archer is the author of the bestselling Emily Chambers Spirit Medium and Freak House series. If you love historical novels with mystery, romance and a paranormal twist, THE LAST NECROMANCER is for you. It's the first book in the MINISTRY OF CURIOSITIES series. Books in the Ministry of Curiosities series: #1 The Last Necromancer #2 Her Majesty's Necromancer #3 Beyond The Grave #4 Grave Expectations #5 Ashes To Ashes #6 From The Ashes
Buchdetails
Aktuelle Ausgabe
Erscheinungsdatum:
10.08.2015
Rezensionen und Bewertungen
Ähnliche Bücher für noch mehr Lesestunden
Gespräche aus der Community zum Buch
Starte mit "Neu" die erste Leserunde, Buchverlosung oder das erste Thema.
Buchdetails
Aktuelle Ausgabe
Erscheinungsdatum:
10.08.2015