Blood Stained: A gripping serial killer thriller (Lucy Guardino 2)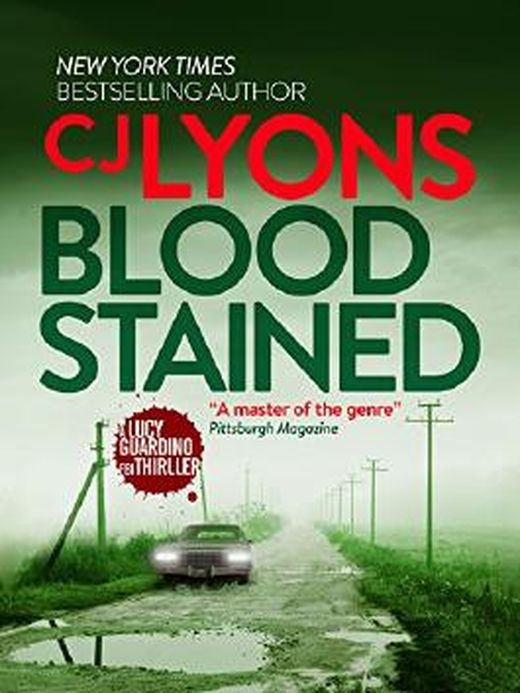 Zu diesem Buch gibt es noch keine Kurzmeinung. Hilf anderen Lesern, in dem du das Buch bewertest und eine Kurzmeinung oder Rezension veröffentlichst.
Auf der Suche nach deinem neuen Lieblingsbuch? Melde dich bei LovelyBooks an, entdecke neuen Lesestoff und aufregende Buchaktionen.
Inhaltsangabe zu "Blood Stained: A gripping serial killer thriller (Lucy Guardino 2)"
A serial killer comes back from the past Lucy Guardino is back, and she's facing the fight of her life… this unputdownable crime thriller from CJ Lyons will grip readers of Lynda la Plante, Angela Marsons and Tess Gerritsen Until recently Lucy Guardino was a rising star. But after disobeying orders and killing a man, Lucy's been sidelined, chained to her desk. When a mysterious letter arrives hinting that, thanks to Lucy, the wrong man was blamed for a string of rapes, kidnappings and killings four years earlier, Lucy jumps at the chance to re-open the case – despite orders not to. Her unofficial investigation takes her back to the small town that thrust her into the spotlight four years ago, when she saved the killer's last victims – before the killer took his own life and that of one final victim: a mother who left a ten year old son and loving husband behind. What Lucy doesn't know is that what happened was all a lie designed to shield the real killer. With the lives of her family, a group of innocent children, and the future of one desperate boy at risk, Lucy races to stop an innocent from killing and a killer from butchering more innocents. Renowned crime thriller writer CJ Lyons and FBI Agent Lucy Guardino return in this utterly gripping novel which will enthrall fans of Mark Billingham and LJ Ross. Watch out for more Lucy Guardino Lucy Guardino will do whatever it takes to stop violent predators 1. Snake Skin 2. Blood Stained 3. Kill Zone 4. After Shock 5. Hard Fall 6. Bad Break And look out for the new Lucy Guardino series, Beacon Falls, coming this May 1. Last Light (May 2016) 2. Devil Smoke (July 2016) 3. Open Grave (Feb 2017) What people are saying about Blood Stained and CJ Lyons 'Adrenaline pumping' – The Mystery Gazette 'If you enjoy a fast riveting and intense story this is it. I absolutely love her work. I hope she keeps writing because she allows the reader to be sucked into her stories and you will not be able to stop reading until it's over.' – Witchywoman, Amazon 'Breathtakingly fast paced' – Publishers Weekly 'CJ Lyons is an incredible writer! I loved Lucy Guardino in Snake Skin. I couldn't wait to read another story featuring her. Blood Stained was definitely worth the wait!' – Tanya Turley, Amazon 'CJ Lyons is at her evil best in this thriller.' – Diana Hockley, Amazon 'My measure of a good book is one that keeps me up way past my bedtime. I just finished this book in the wee hours of the morning.' – Annwhite, Amazon 'If only I wasn't married and Lucy was real… CJ Lyons has nailed it again. I would recommend this book to anyone 18 years old.' – J. Templeton, Amazon 'A fast-paced, hard-hitting story that is guaranteed to grab your attention and keep it.' – Susan McClellan, Goodreads 'The second book in CJ's series is another winner. I don't read a lot of fiction, so when I do it must be amazing… which this book is!' – Honoree, Goodreads
Buchdetails
Aktuelle Ausgabe
Erscheinungsdatum:
31.03.2016
Rezensionen und Bewertungen
Bisher gibt es noch keine Bewertungen zum Buch. Schreibe mit "Neu" die erste Rezension und teile deine Meinung mit anderen Lesern.
Gespräche aus der Community zum Buch
Starte mit "Neu" die erste Leserunde, Buchverlosung oder das erste Thema.
Buchdetails
Aktuelle Ausgabe
Erscheinungsdatum:
31.03.2016