Hard Fall: A shocking and unputdownable crime thriller (Lucy Guardino 5)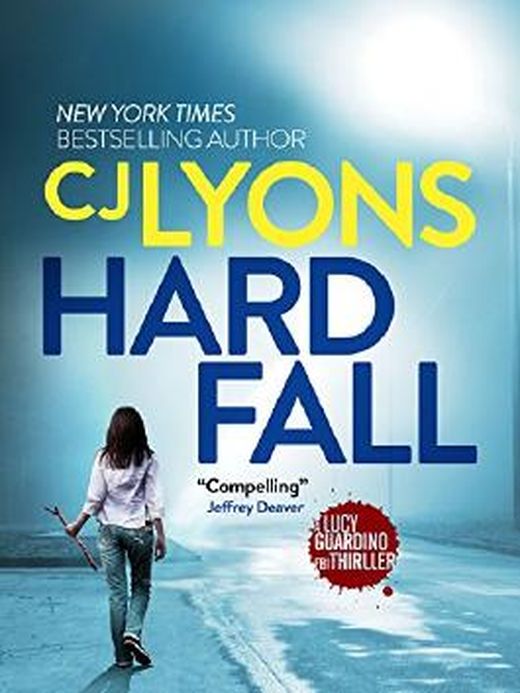 Zu diesem Buch gibt es noch keine Kurzmeinung. Hilf anderen Lesern, in dem du das Buch bewertest und eine Kurzmeinung oder Rezension veröffentlichst.
Auf der Suche nach deinem neuen Lieblingsbuch? Melde dich bei LovelyBooks an, entdecke neuen Lesestoff und aufregende Buchaktionen.
Inhaltsangabe zu "Hard Fall: A shocking and unputdownable crime thriller (Lucy Guardino 5)"
How do you choose between catching a deadly predator and defending your family? An unputdownable CJ Lyons thriller and International Thriller Writers Award Winner 2015 It's Lucy Guardino's first day back at work after she killed a man to protect her daughter. Little does she know she's about to be thrown back in the deep end… When serial child abuser 'Daddy' reappears wanting revenge on his first victim, June Bernhart, the FBI must scramble to protect her and track him down before it's too late. But things are changing at the Bureau: Lucy's team is being shut down, and this case – the most urgent and dangerous of her career – is supposedly her last. How will Lucy protect June and her family from Daddy when he's always two steps ahead? Gripping, dark and relentlessly intense, the fifth Lucy Guardino thriller is a heart-stopping race against time as Lucy struggles to bring her most disturbing foe yet to justice. Watch out for more Lucy Guardino Lucy Guardino will do whatever it takes to stop violent predators 1. Snake Skin 2. Blood Stained 3. Kill Zone 4. After Shock 5. Hard Fall 6. Bad Break And look out for the new Lucy Guardino series, Beacon Falls, coming this May 1. Last Light (May 2016) 2. Devil Smoke (July 2016) 3. Open Grave (Feb 2017) What people are saying about Hard Fall and CJ Lyons 'Everything a great thriller should be - action-packed, authentic and intense' –Lee Child, #1 bestselling author 'Fast paced, action-packed thriller. This is a high-stakes adventure, with dire consequences. Romantic suspense at its best! … An awesome read from beginning to the very last page. A must read!' – April Renn, Amazon 'Having read almost everything from C.J. Lyons, I can honestly say that this is one of her best ever. While all of the Lucy Guardino stories are action-packed, this one was able to combine the action with more insight into what makes Lucy tick and show just how important her family is to her.' – H. Mitchell, Amazon 'CJ Lyons has done it again! Hard Fall is a gripping, dynamic narrative guaranteed to engage the reader from beginning to end.' – Kathyo, Amazon 'Undoubtedly the best CJ Lyons book to date. You must read this…' – Knobby, Amazon 'This book can stand alone but once you read Hard Fall you will want to make sure you have read the others in the series. Truly the best yet from this amazing author! I cannot wait to see where Lucy ends up next!' – dlbgreads, Amazon 'This book pulls you in from the very first and you will not be able to put it down until the last page! CJ Lyons is a gifted story-teller and aways leaves me wanting more. A must read for sure!' – Brenda Foreman, Goodreads 'Lyons always delivers an ending no one perceives or has ever thought possible… a great mystery full of suspense and a great 5 star read.' – John Kurtze, Goodreads
Buchdetails
Aktuelle Ausgabe
Erscheinungsdatum:
31.03.2016
Rezensionen und Bewertungen
Ähnliche Bücher für noch mehr Lesestunden
Gespräche aus der Community zum Buch
Starte mit "Neu" die erste Leserunde, Buchverlosung oder das erste Thema.
Buchdetails
Aktuelle Ausgabe
Erscheinungsdatum:
31.03.2016