Snake Skin: A gripping edge-of-your-seat crime thriller (Lucy Guardino 1)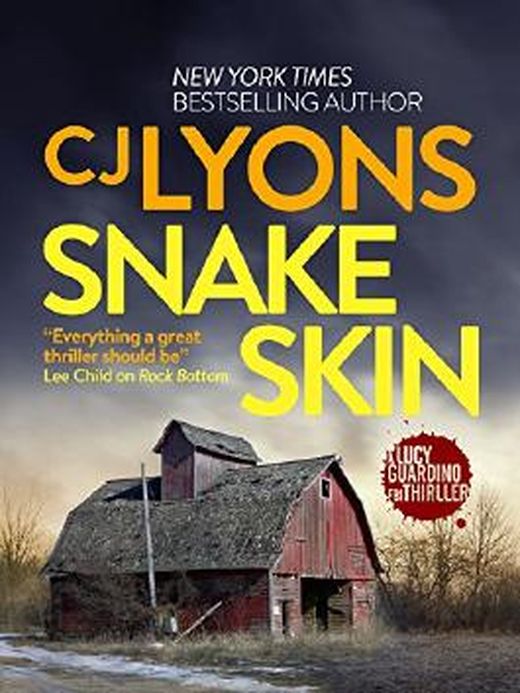 Inhaltsangabe zu "Snake Skin: A gripping edge-of-your-seat crime thriller (Lucy Guardino 1)"
Can you save everyone? Lucy Guardino is a detective on the frontline. The first in a New York Times bestselling series for fans of Angela Marsons, Helen H. Durrant and Val McDermid "Everything a great thriller should be – action packed, authentic, and intense" Lee Child Lucy Guardino runs the FBI's Sexual Assault team. Until the day she comes up against a predator more vicious and cunning than any she's ever tackled, one who could force Lucy to choose between the young victim and her own daughter… As the situation threatens to spiral out of control, can Lucy outsmart the killer before it's too late? Can she hold it together in the face of organised crime and, worse, betrayal? Snake Skin is the first novel in the Lucy Guardino Thrillers series. If you enjoy edge-of-your-seat suspense, strong characters and an electrifying pace, then you'll love this adrenaline rush of a thriller. The Lucy Guardino crime thrillers are perfect for readers of Robert Bryndza or Mark Billingham or fans of Happy Valley. Watch out for more Lucy Guardino 1. Snake Skin 2. Blood Stained 3. Kill Zone 4. After Shock 5. Hard Fall 6. Bad Break And look out for the new Lucy Guardino series, Beacon Falls, coming this May 1. Last Light (May 2016) 2. Devil Smoke (July 2016) 3. Open Grave (Feb 2017) What people are saying about Snake Skin and CJ Lyons "A compelling new voice in thriller writing…I love how the characters come alive on every page." – New York Times bestselling author Jeffery Deaver "Wow. That one word pretty much says it all. With the opening page, C.J. grabbed me by the throat and didn't let go until the last page. Snake Skin is definitely one of the best suspense novels I've read." – Vicky, Goodreads "Breathtakingly fast-paced." – Publishers Weekly "A pulse-pounding adrenaline rush!" – Lisa Gardner "CJ Lyons books are so accurate. I work at a police department and she is right on in her research." – Debbie Teti, Goodreads "Absolutely awesome." – Sherry Gorman, Goodreads "As former FBI agent, I read a lot of books of this type. This is a very good one. It is very well researched… a compelling story which I had trouble putting down. The characters were real, to the point of reminding me of an agent, who was every bit as dedicated, smart, and fearless as Lucy Guardino. I highly recommend it." – Mark Lewis, Amazon "This is the first book that I have read by CJ Lyons. And it will not be my last. This book held my attention from beginning to end. Literally. I read the book in one sitting… This is an action packed thriller that will leave you wanting more. Can't wait to get my hands on another CJ Lyons book." – Shae Russ, Amazon "…the plotline just keeps moving like a freight train" – K. Sommerkamp, Amazon "Highly engaging characters, heart-stopping scenes…one great rollercoaster ride that will not be stopping anytime soon." – Bookreporter.com
Buchdetails
Aktuelle Ausgabe
Erscheinungsdatum:
30.03.2016
Rezensionen und Bewertungen
Ähnliche Bücher für noch mehr Lesestunden
Gespräche aus der Community zum Buch
Starte mit "Neu" die erste Leserunde, Buchverlosung oder das erste Thema.
Buchdetails
Aktuelle Ausgabe
Erscheinungsdatum:
30.03.2016