Death at the Manor (The Asharton Manor Mysteries Book 1)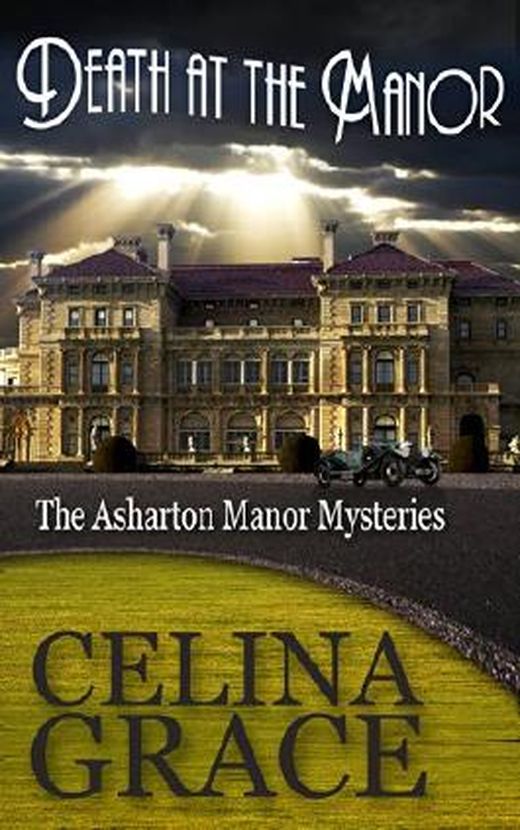 Neue Leser-Meinungen

eine leichte Lektüre um ein Hausmädchen mit dedektivischem Talent
Alle 1 Bewertungen lesen
Inhaltsangabe zu "Death at the Manor (The Asharton Manor Mysteries Book 1)"
**Please note - this is a novella-length piece of fiction (about 20 thousand words)** It is 1929. Asharton Manor stands alone in the middle of a pine forest, once the place where ancient pagan ceremonies were undertaken in honour of the goddess Astarte. The Manor is one of the most beautiful stately homes in the West Country and seems like a palace to Joan Hart, newly arrived from London to take up a servant's position as the head kitchen maid. Getting to grips with her new role and with her fellow workers, Joan is kept busy, but not too busy to notice that the glittering surface of life at the Manor might be hiding some dark secrets. The beautiful and wealthy mistress of the house, Delphine Denford, keeps falling ill but why? Confiding her thoughts to her friend and fellow housemaid, feisty Verity Hunter, Joan is unsure of what exactly is making her uneasy, but then Delphine Denford dies… Armed only with their own good sense and quick thinking, Joan and Verity must pit their wits against a cunning murderer in order to bring them to justice. Death at the Manor is the first in the Asharton Manor Mysteries series: a four part series of novellas spanning the twentieth century. Each standalone story uses Asharton Manor as the backdrop to a devious and twisting crime mystery, from bestselling crime writer Celina Grace, author of The Kate Redman Mysteries. Praise for Celina Grace from Amazon and Goodreads reviewers: "One of the best I have read this year. I read about a fourth of the book early in the day, then at bedtime, I thought I would read a bit more before sleep. I finished the book at 5:20 AM. Just could not put it down." "…a gripping detective story but the main character engages you, and as well as wanting to know how the mystery turns out you want to learn more about her too." "…amazing book, read it front to back in one visit, couldn`t help myself…" "…the most enjoyable Kindle book I have so far read since the 'low cost electronic revolution' which has been sweeping my reading habits for the last couple of years! Thoroughly recommended." "This was my introduction to the author, and I'm so glad I discovered the book. Well-written and a real page turner." "I was awake till the early hours to finish it !! I really enjoyed it and the characters in it so I'm pleased I also have the sequel downloaded to read at some point. I know it should be great." "Attention to detail and great character building coupled with a mystery that keeps you guessing are all the ingredients that make me keep reading till the early hours of the morning." "Celina Grace has done it again, she compels you from page to page and chapter to chapter, a great, riveting read..." "I found it difficult to put down and was completely distracted from all the other things I should have been doing with my time." "This is a great series that I couldn't put down and grabbed the next book right away at 1 a.m. to keep reading."
Buchdetails
Aktuelle Ausgabe
Erscheinungsdatum:
28.05.2014
Rezensionen und Bewertungen
Ähnliche Bücher für noch mehr Lesestunden
Gespräche aus der Community zum Buch
Starte mit "Neu" die erste Leserunde, Buchverlosung oder das erste Thema.
Buchdetails
Aktuelle Ausgabe
Erscheinungsdatum:
28.05.2014