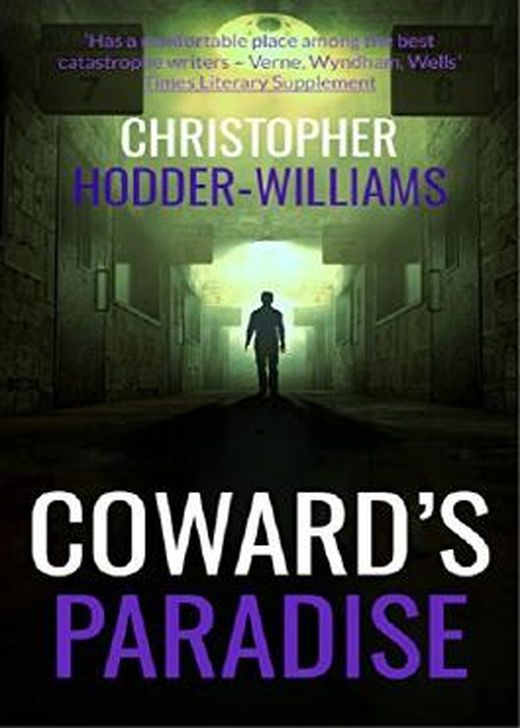 Zu diesem Buch gibt es noch keine Kurzmeinung. Hilf anderen Lesern, in dem du das Buch bewertest und eine Kurzmeinung oder Rezension veröffentlichst.
Auf der Suche nach deinem neuen Lieblingsbuch? Melde dich bei LovelyBooks an, entdecke neuen Lesestoff und aufregende Buchaktionen.
Inhaltsangabe zu "Coward's Paradise"
'Suddenly I don't feel my brain belongs to me anymore. It's the property of the Institute.'

With increasing conviction and horror, writer Michael Adams realises the terrifying truth of this statement.

'Both humanly and scientifically plausible. Read and be scared' THE SUN

Struggling to cope with a failed relationship and a seemingly doomed career, he is admitted to the mental institute known locally as Coward's Paradise. Initially he is put under observation and is hopeful that he will recover from what appears to be an acute anxiety condition.

As treatment commences, Adams records his experiences in a startlingly revealing diary. As his mental state slowly deteriorates, the diary divulges how the symptoms of his illness are used against him as he becomes a pawn in the hands of the psychologists.

Nothing is confidential and nothing is impartial. A patient becomes trapped in the system.

Soon, Adams' treatment turns from bad to worse. He learns that the residents of Coward's Paradise Extortionate are guinea pigs in ghastly prefrontal lobotomy experiments.

Suddenly Adams has no one left to trust. Should he try to confirm his suspicions? Or are these whispers of knowledge proof of his increasing paranoia?

The institute claims to know how to 'fix' Adams' problem. But what happens to patients behind the closed doors of Coward's Paradise, no one knows for certain.

At least until it's too late.

Coward's Paradise is a spine-chilling and enthralling science fiction novel. Christopher Hodder-Williams' powerful insight into the human mind is counterbalanced by the horrifying realisation that technology is taking over our lives.

Praise for Christopher Hodder-Williams:

'It is fast-moving, at times almost bafflingly so, and has this author's customary display of technical expertise.' DAILY TELEGRAPH

'Utterly credible and applicable to the whole community.' DAILY EXPRESS

'Both humanly and scientifically plausible. Read and be scared' THE SUN

'Transfixed me throughout. It's hard, fast, suspenseful …' TRIBUNE

'Horribly fascinating — and as disconcerting as LSD' SUNDAY TIMES

'Christopher Hodder-Williams writes science fiction in that too rare Wellsian sense of solidly worked-out fiction exploring solidly worked-out science.' SUNDAY TELEGRAPH

'One of those writers on whom critics have lavished almost every word of praise possible.' RADIO TWO

'… secures for its author a comfortable place among the best catastrophe writers — Verne, Wyndham and Wells.' TIMES LITERARY SUPPLEMENT

'Scathing exposure of psycho-surgery … A novel with an acute contemporary theme.' BOOKS AND BOOKMEN

'Tortuous enough to send you round the Mobius twist …' NEW STATESMAN

'It's a gripping tale, well told, that holds you right to the end, and leaves you with the memory of its disturbing implications.' BIRMINGHAM POST

Christopher Hodder-Williams was an English writer, mainly of science fiction, but he wrote novels about aviation and espionage as well. Before his career in writing, Hodder-Williams joined the army in 1944, and served in the Middle East and lived in Kenya and New York, later settling in the UK. Many of his books are early examples of what would later be called techno-thrillers. He also worked as a composer and lyricist, and wrote numerous plays for television.
Buchdetails
Aktuelle Ausgabe
Erscheinungsdatum:
05.02.2016
Rezensionen und Bewertungen
Ähnliche Bücher für noch mehr Lesestunden
Gespräche aus der Community zum Buch
Starte mit "Neu" die erste Leserunde, Buchverlosung oder das erste Thema.
Buchdetails
Aktuelle Ausgabe
Erscheinungsdatum:
05.02.2016