The Silent Voice: A Techno Thriller Novel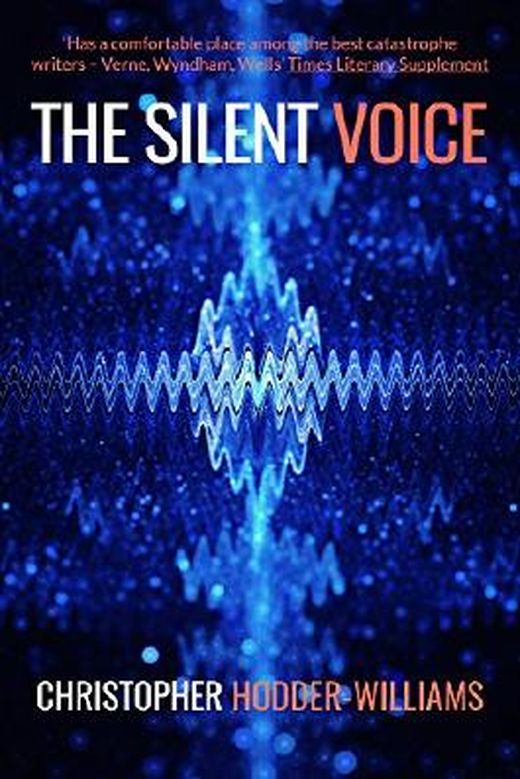 Zu diesem Buch gibt es noch keine Kurzmeinung. Hilf anderen Lesern, in dem du das Buch bewertest und eine Kurzmeinung oder Rezension veröffentlichst.
Auf der Suche nach deinem neuen Lieblingsbuch? Melde dich bei LovelyBooks an, entdecke neuen Lesestoff und aufregende Buchaktionen.
Inhaltsangabe zu "The Silent Voice: A Techno Thriller Novel"
The Machines are taking control…

'Both humanly and scientifically plausible. Read and be scared' THE SUN

Four men return to Earth from space. Barnes, Ullard, Hewitt, and Staffer have spent years orbiting Mars to collect data. But now they get to come home.

Suddenly, the onboard computer directs them to a new landing path. The men are beginning to feel uneasy. They haven't been in contact with another human at Mission Control for a long time...

With no reserve fuel and tensions rising between the crew, they don't question the new coordinates and safely touch down, back on Earth again.

But there's no welcoming party.

No help.

Nothing.

The entire population seems caught by some mass delusion. The country is at war. Destruction reigns.

But the crew sees nothing wrong and no one can tell them anything.

What is going on?

Pieces slowly start to fall into place. Pieces about computer-generated, Blake-level poetry, about radio waves and controlling frequencies, and about warnings that were given before the launch.

Have computers taken over?

Can the crew fight back and regain humanity's control of itself?

The Silent Voice is a gripping sci fi tale, examining the psychology of man as it butts up against the artificial intelligence of machine. Hodder-Williams mixes it all in an action-filled, cognitive thriller that asks the ultimate sci fi question: what happens when the computers take over?

Praise for Christopher Hodder-Williams:

'It is fast-moving, at times almost bafflingly so, and has this author's customary display of technical expertise.' DAILY TELEGRAPH

'Utterly credible and applicable to the whole community.' DAILY EXPRESS

'Both humanly and scientifically plausible. Read and be scared' THE SUN

'Transfixed me throughout. It's hard, fast, suspenseful …' TRIBUNE

'Horribly fascinating — and as disconcerting as LSD' SUNDAY TIMES

'Christopher Hodder-Williams writes science fiction in that too rare Wellsian sense of solidly worked-out fiction exploring solidly worked-out science.' SUNDAY TELEGRAPH

'One of those writers on whom critics have lavished almost every word of praise possible.' RADIO TWO

'… secures for its author a comfortable place among the best catastrophe writers — Verne, Wyndham and Wells.' TIMES LITERARY SUPPLEMENT

'Scathing exposure of psycho-surgery … A novel with an acute contemporary theme.' BOOKS AND BOOKMEN

'Tortuous enough to send you round the Mobius twist …' NEW STATESMAN

'It's a gripping tale, well told, that holds you right to the end, and leaves you with the memory of its disturbing implications.' BIRMINGHAM POST

Christopher Hodder-Williams was an English writer, mainly of science fiction, but he wrote novels about aviation and espionage as well. Before his career in writing, Hodder-Williams joined the army in 1944, and served in the Middle East and lived in Kenya and New York, later settling in the UK. Many of his books are early examples of what would later be called techno-thrillers. He also worked as a composer and lyricist, and wrote numerous plays for television.
Buchdetails
Aktuelle Ausgabe
Erscheinungsdatum:
24.03.2016
Rezensionen und Bewertungen
Ähnliche Bücher für noch mehr Lesestunden
Gespräche aus der Community zum Buch
Starte mit "Neu" die erste Leserunde, Buchverlosung oder das erste Thema.
Buchdetails
Aktuelle Ausgabe
Erscheinungsdatum:
24.03.2016