Aspects of You: An exploration of the centres of intelligence and our instinctual drives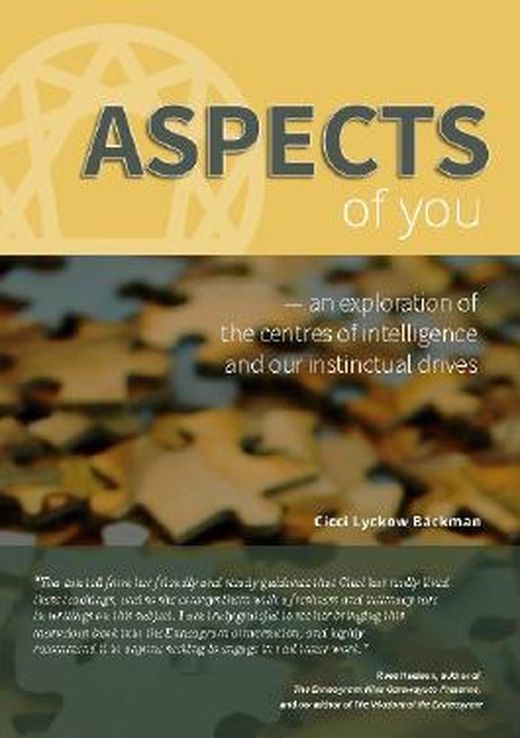 Zu diesem Buch gibt es noch keine Kurzmeinung. Hilf anderen Lesern, indem du das Buch bewertest und eine Kurzmeinung oder Rezension veröffentlichst.
Auf der Suche nach deinem neuen Lieblingsbuch? Melde dich bei LovelyBooks an, entdecke neuen Lesestoff und aufregende Buchaktionen.
Inhaltsangabe zu "Aspects of You: An exploration of the centres of intelligence and our instinctual drives"
In this book, you learn to discern between thoughts, emotions and instinctive impulses. Often, we get them confused, which can create misunderstandings, frustration and inner or outer conflicts. But the problems only occur because we have not learned to meet and process these different signals for what they are.

The book was originally written to fill a void in the Enneagram literature, but it is useful whether we know about the personality types or not. With clear explanations, descriptive examples and practical exercises, the reader is given a first-hand experience of the inner resources discussed and is guided step by step on the path to a life with greater presence, awareness and freedom.

"Cicci Lyckow Bäckman has been a dedicated student of the Enneagram for many years, but in this beautiful and accessible book, she steps into teaching the true heart and soul of the Enneagram work. There are many places now where we can read descriptions of the nine types, but Cicci goes beyond this by inviting us into the core teachings for developing ourselves through our Enneagram type.The aptly named Aspects of you reveals to us the inner drives and mechanics behind each of the nine types through an exploration of the Centers of Intelligence. She describes the sense and function of the Centers but also offers advice on how to better express them and balance our lives through them.

You can tell from her friendly and steady guidance that Cicci has really lived these teachings, and so she conveys them with a freshness and intimacy rare in writings on this subject. I am truly grateful to see her bringing this marvelous book into the Enneagram conversation, and highly recommend it to anyone seeking to engage in real inner work."

-Russ Hudson, author of "The Enneagram: Nine Gateways to Presence", and co-author of "The Wisdom of the Enneagram"
Buchdetails
Aktuelle Ausgabe
Verlag:
BoD – Books on Demand – Schweden
Erscheinungsdatum:
18.04.2021
Rezensionen und Bewertungen
Gespräche aus der Community zum Buch
Starte mit "Neu" die erste Leserunde, Buchverlosung oder das erste Thema.
Buchdetails
Aktuelle Ausgabe
Verlag:
BoD – Books on Demand – Schweden
Erscheinungsdatum:
18.04.2021