Hustle: A Crime Action-Romance Series (The Hunted Hearts Book 1)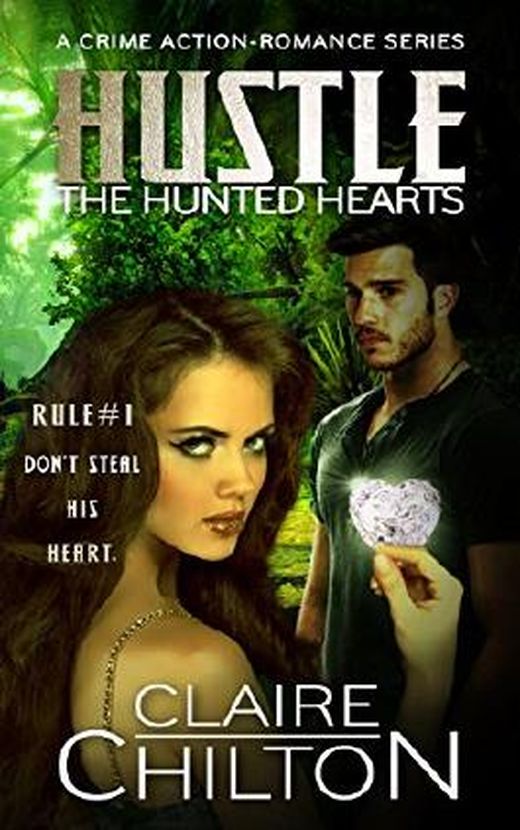 Zu diesem Buch gibt es noch keine Kurzmeinung. Hilf anderen Lesern, in dem du das Buch bewertest und eine Kurzmeinung oder Rezension veröffentlichst.
Inhaltsangabe zu "Hustle: A Crime Action-Romance Series (The Hunted Hearts Book 1)"
RULE#1: DON'T STEAL HIS HEART. After ripping off a dangerous mob boss, Ellie Phillips decides it's time to quit hustling and give up her life of crime. She just needs a big score. Then she can give up the grift and start anew. When she steals a map from Jacob Hawkins that shows the location of a huge heart-shaped diamond, she decides it's time to go treasure hunting. It's just one last hustle before she goes straight. She thinks she's made a clean getaway when she jets off to South America with the map, but Jacob isn't letting it or Ellie get away so easily. With the mob hot on her trail and the bullets flying, she finally meets her match when she ends up in Jacob's sights. Winner of the Harlequin and Wattpad So you Think You Can Write competition in 2013. Hustle is the first rom com mystery in the crime action romance series The Hunted Hearts. Interview with the Author Q - What kind of reader would like this book? A - This book would appeal to readers who are looking for a rom com criminal action romance or a sexy new adult thriller. The stories are fast-moving, organized crime adventures, which follow a family of hustlers as they navigate a dark criminal world. The Hunted Hearts crime action romance series comes with badass action, strong heroines, bad boy heroes, the mafia, sexy billionaires, hustlers and treasure hunters. So if you love bad boy suspense stories or funny romantic mysteries, then you'll probably like these books. Q - Have you been writing for a long time? A - Yes. I was first published in 1994, and since then I've written and published many books, including writing for Harlequin and winning the SYTYCW competition. It's been a fun journey so far. I've had the opportunity to work with and learn from some of the best writers in the world along the way, which has been amazing. Q - What's so special about The Hunted Hearts? A - I think for me the special part is the non-stop action. I love stories where the bullets are flying and the thrilling action doesn't stop. But along with that, I love funny female characters, strong heroines, rom com and the criminal mystery elements to the stories. The clash between the tough heroine and alpha male hero create an addictive, stubborn dynamic in their love story. Criminal action romance books like the ones in this vigilante justice series are the kind that get your pulse racing in a good way. It's just a wild adventure, and I think that's what I find special about the series. Thanks for reading! About This Edition Language: American English Genre: Crime Action Romance Series Rights: Claire Chilton Books in This Crime Action Romance Series - Heist | Prequel - Hustle | Book One - Hacker | Book Two - Hijack | Book Three - Hitman | Book Four The Hunted Hearts Crime Action Romance Series eBook Categories - Sexy New Adult Mystery - Kidnapping Drama - Humorous Girl Mysteries - Mystery Chick lit Adventure - Crime Family Thriller - Romantic Comedy Suspense - Murder Mystery Best Sellers - Contemporary Romance Novella - Con Man Heist Stories - Rom Com Suspense Fiction
Buchdetails
Aktuelle Ausgabe
Erscheinungsdatum:
27.08.2015
Vorfreude! So freuen sich unsere Leser auf das Buch
Rezensionen und Bewertungen
Ähnliche Bücher für noch mehr Lesestunden
Gespräche aus der Community zum Buch
Starte mit "Neu" die erste Leserunde, Buchverlosung oder das erste Thema.
Buchdetails
Aktuelle Ausgabe
Erscheinungsdatum:
27.08.2015