Alpha Geek (The Diamondclaw Chronicles)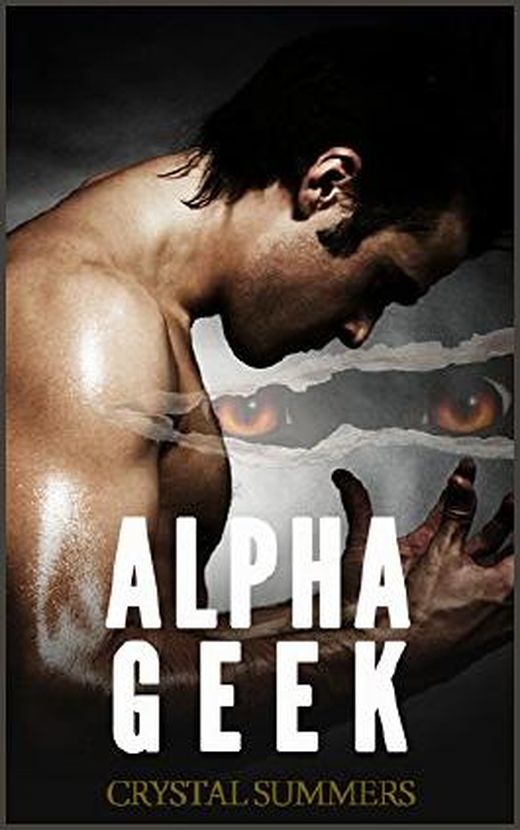 Inhaltsangabe zu "Alpha Geek (The Diamondclaw Chronicles)"
A Sexy New Gay Werewolf Novella From the intersection of entrepreneurship, money and technology, the Sole Alpha will arise. Jaron is the co-founder of a floudering startup in Silicon Valley. He needs funding and he needs funding fast if he wants his startup to survive the following week. Coupled with the fact that his parents are getting divorced and that he just got bitten by the strangest dog he'd ever seen, it was shaping up to be a pretty horrible week. Aidan is one of the partners of the venture capital company, SilverScreen ventures. When Jaron steps into the room to present his pitch in front of all the partners for the very first time, Aidan recognises what nobody else in the room does at first - that Jaron is the one the Scriptures foretold of, the one shifter who would unite the two opposing tribes and lead the werewolves back to their former glory. He also recognises that Jaron wishes to claim him as his mate, even if he doesn't quite realise it yet. However, there is a wolf that does not believe in the prophecy and he will do all that he can to stop Jaron from assuming his mantle. Can Jaron come to terms with his destiny? And will he finally claim the mate who believed in him from the very start? Estimated Word Count: 16,000 Excerpt: "Is something wrong?" Dr. Robert asked. "No, not really," Jaron said, "Why do you ask?" Dr. Robert took the syringe of blood he'd just extracted and put it into a small vial. He gestured Jaron to get off the medical bed. All the checks had been fine and Jaron would be in the clear after Dr. Roberts had conducted a thorough analysis of the blood sample. "You just seem really tense for some reason." "It's probably all that coffee. I've been drinking a ton of it lately. Probably getting triple my daily dose nowadays." Dr. Robert looked at him kindly. "I don't think it's the caffeine. How're you coming along at work?" "Not too bad, I guess." Jaron was surprised. Dr. Robert usually dispensed with all the small talk and niceties. "Not too stressed out?" "Well, it has been a difficult period...but is anything the matter?" Jaron asked. "Well," Dr. Robert said, cutting to the chase, "It's just that within a couple of months, your blood pressure has gone though the roof. Just wondering if you're facing an extraordinary amount of stress somewhere." "Not any more than I usually do," Jaron said, lying through his teeth. "Well, you should consider slowing down somewhat. This definitely isn't very good for your long-term health." the good doctor said. "Don't take this the wrong way, doc," Jaron said, "But I really only just want to find out whether I have to worry about this wound I have." "It's OK. I should have the results in by tomorrow." he said, "So far, it doesn't look like it's anything particularly serious. I've also cleaned up your wound nice and good so there's hardly any risk of infection." "Great, doc," Jaron said, staring at his watch. It was one-forty. "Just let me know whenever." Still looking at his watch, he got up to leave. He was going to be late. "One thing though..." "Yes, doctor?" "Well, I'm not really an expert on this or anything but I have taken a couple of courses on the basics of veterinary care. I've got to say, it's really quite unusual. The wounds on your hand don't look so much like the bite marks of a dog." "What do you mean? If it wasn't a dog, then what was it?" The doctor hesitated, not wanting to say something that was completely off-base. "Well, like I said, I'm no expert, but if I hadn't known this bite came from an animal from around where you were living, I'd have sworn those were the bite marks of a wolf."
Buchdetails
Aktuelle Ausgabe
Verlag:
Crystal Summers Books
Erscheinungsdatum:
26.09.2014
Rezensionen und Bewertungen
Ähnliche Bücher für noch mehr Lesestunden
Gespräche aus der Community zum Buch
Starte mit "Neu" die erste Leserunde, Buchverlosung oder das erste Thema.
Buchdetails
Aktuelle Ausgabe
Verlag:
Crystal Summers Books
Erscheinungsdatum:
26.09.2014