FLINDER'S FIELD (a murder mystery and psychological thriller)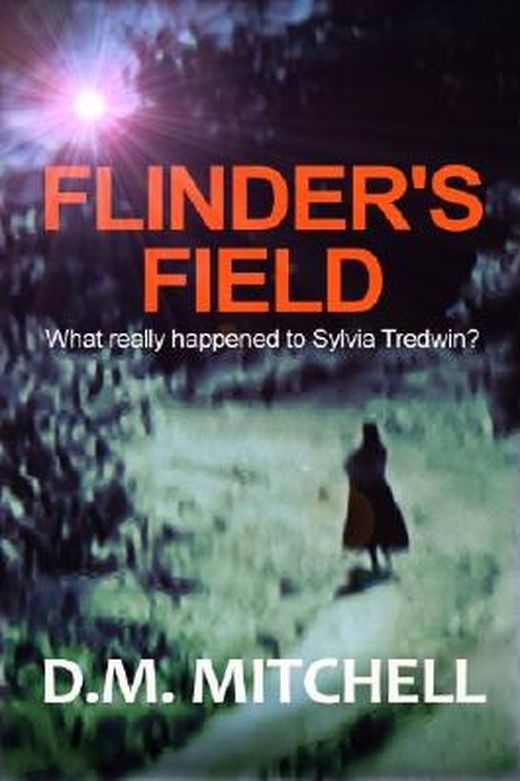 Neue Kurzmeinungen
T
Wahnsinn, das dreht und wendet sich- man glaubt alles zu durchschauen und steht am Ende ganz daneben da
Alle 1 Bewertungen lesen
Auf der Suche nach deinem neuen Lieblingsbuch? Melde dich bei LovelyBooks an, entdecke neuen Lesestoff und aufregende Buchaktionen.
Inhaltsangabe zu "FLINDER'S FIELD (a murder mystery and psychological thriller)"
New for 2014 - D. M. Mitchell's latest psychological thriller! With a quarter of a million downloads, the bestselling author of 'Max' and 'The House of the Wicked', D. M. Mitchell has been compared to Dean Koontz, Stephen King, Ruth Rendell, M. R. James, Linwood Barclay, Umberto Eco, the Bronte sisters, Charles Dickens and many others. Discover for yourself why D. M. Mitchell is being regarded by some as one of the UK's most original and exciting writers of psychological thrillers and murder mysteries. In November 1974, a young woman called Sylvia Tredwin goes missing. Nobody has the faintest idea where she's gone. She was wearing only a light skirt and T-shirt, didn't take anything with her, no suitcase, nothing. Simply went out one dark evening and never returned. Some say she went off with another man, because there'd already been talk in the small Somerset village of Petheram that she's that type of woman – attractive, flirty with it, dressed too provocatively. But her husband, Bruce Tredwin, doesn't believe a word of the callous whisperings of the locals as they gossip about his outsider wife. So he never gives up searching for her. A fortnight later on a stormy winter's night he finds her. She's naked in a place called Flinder's Field, wandering aimlessly, badly bruised and in total shock. But what she says to him will astound everyone. She says she's been abducted by aliens, and she was never to be the same again, with tragic consequences… Forty years later and George Lee is coming back to Petheram, the village of his birth. His estranged father has died and there are things his mother would like him to sort out. George hates the village, couldn't wait to get out and make a life for himself as a writer of cheap and gory thrillers. He notices that Adam Tredwin, Sylvia Tredwin's son, has also returned to Petheram. As children, the two used to be friends, briefly, before Adam's father was killed in the 1980s by a hit-and-run driver and Sylvia took him away from the village. But it's when George begins to tidy out his father's loft and slowly begins to learn more details about Sylvia Tredwin's disappearance that he starts to uncover dark secrets and hidden truths – discoveries that will peel back the decades to reveal a labyrinthine world of madness, jealousies, deceit, lies and murder. He little knows his idle quest to find out the truth behind Sylvia Tredwin's abduction will have profound and dangerous consequences for all concerned. D. M. Mitchell pens yet anther taut psychological thriller and murder mystery, set in the claustrophobic world of a small Somerset village, with a bevy of believable characters and a plot that twists and turns in Mitchell's inimitable style to a deliciously shocking and unexpected conclusion. "If you haven't tried D. M. Mitchell yet, you don't know what you've been missing…"
Buchdetails
Aktuelle Ausgabe
Verlag:
Agamemnon Independent Publishing
Erscheinungsdatum:
07.12.2013
Rezensionen und Bewertungen
Ähnliche Bücher für noch mehr Lesestunden
Gespräche aus der Community zum Buch
Starte mit "Neu" die erste Leserunde, Buchverlosung oder das erste Thema.
Buchdetails
Aktuelle Ausgabe
Verlag:
Agamemnon Independent Publishing
Erscheinungsdatum:
07.12.2013