Revenge: A Mafia Romance (Blood and Honor, #1)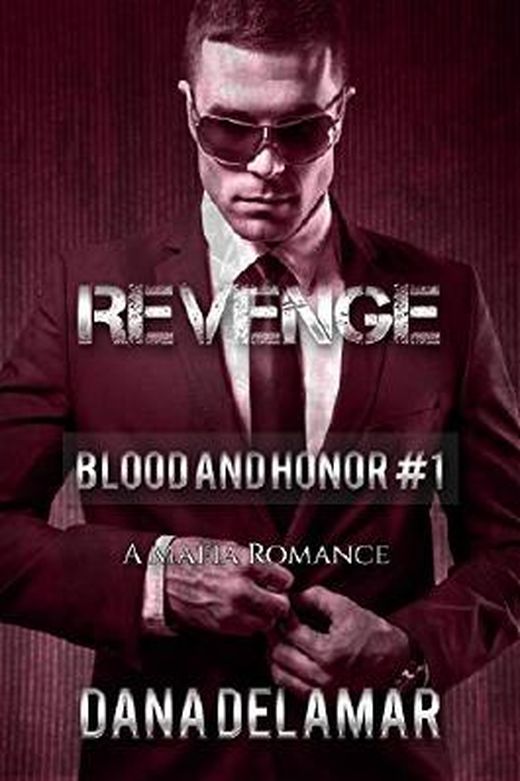 Zu diesem Buch gibt es noch keine Kurzmeinung. Hilf anderen Lesern, in dem du das Buch bewertest und eine Kurzmeinung oder Rezension veröffentlichst.
Auf der Suche nach deinem neuen Lieblingsbuch? Melde dich bei LovelyBooks an, entdecke neuen Lesestoff und aufregende Buchaktionen.
Inhaltsangabe zu "Revenge: A Mafia Romance (Blood and Honor, #1)"
*** Double-finalist (Romantic Suspense and Best First Book) in the 2013 Booksellers' Best Awards! *** Top Pick, 5 Stars from The Romance Reviews (TRR) - "This story truly exceeded my expectations. Revenge is action packed, and when the pace picks up, it does not slow down.... Pick up this book today; it will grab your attention from the beginning. I cannot wait to read the next book." "Here is to a WHOOPING 5 Stars. If I had to describe this book in about 4 words it would be action-packed, sexy, romantic, and adrenaline rushing.... This would make a kick butt movie! There were times when I was fanning myself, sitting on the edge of my seat, and so mad I had to put it down. The steamy scenes were oh so delicious!" -- Bengal Reads blog, 5 stars A woman on the run. A damaged Mafia don. A rival bent on revenge... Kate Andretti is married to the Mob--but doesn't know it. When her husband uproots them to Italy, Kate leaves everything she knows behind. Alone in a foreign land, she finds herself locked in a battle for her life against a husband and a family who will "silence" her if she will not do as they wish. When her husband tries to kill her, she accepts the protection offered by a wealthy businessman with Mafia ties. He's not a mobster, he claims. Or is he? Enrico Lucchesi never wanted to be a Mafia don, and now he's caught in the middle of a blood feud with the Andretti family. His decision to help Kate brings the feud between the families to a boil. When Enrico is betrayed by someone in his own family, the two of them must sort out enemies from friends--and rely on each other or die alone. The only problem? Enrico cannot reveal his identity to Kate, or she'll bolt from his protection, and he'll be duty-bound to kill her to safeguard his family's secret. Attacks from without and within push them both to the breaking point, and soon Enrico is forced to choose between protecting the only world he knows and saving the woman he loves. ******** SENSUALITY LEVEL: Hot (RT Book Reviews scale) CONTENT WARNING: Revenge is a dark, atypical romance that contains graphic language, sexual situations, and violence. You have been warned. READING ORDER: Malavita (Prequel) - PG-13 (optional -- you can start with R-rated Revenge instead) Revenge Retribution Redemption Reckoning ******** Excerpt: Enrico raised a hand in greeting to Kate, and she returned his wave and started descending the steps. She headed straight for him, her auburn hair gleaming in the sun, a few strands of it blowing across her pale cheek and into her green eyes. With a delicate hand, she brushed the hair out of her face. Enrico's fingers twitched with the desire to touch her cheek like that, to feel the slide of her silky hair. A small, almost secretive smile crossed her features, and he swallowed hard. Dio mio. He felt that smile down to his toes. She stopped a couple feet from him. "Signor Lucchesi, it's good to see you, as always." He bowed his head slightly. "And you, Signora Andretti." He paused, a grin spreading across his face. "Since when did we get so formal, Kate?" She half-turned and motioned to the doorway behind her. And that was when he noticed it--a bruise on her right cheek. Merda! Had someone hit her? Tearing his eyes off the mark, he followed her gesture. A tall, sandy-haired man, well-muscled and handsome, leaned in the doorway, his arms crossed. "My husband, Vincenzo, is here." Enrico's smile receded. He looked back to Kate. "I'd like to meet him." And if he did this to her, he's going to pay. Dark Mafia Romance, Dark Gritty Romantic Suspense, Mob Romance, Mobster Romance
Buchdetails
Aktuelle Ausgabe
Erscheinungsdatum:
01.01.2012
Rezensionen und Bewertungen
Ähnliche Bücher für noch mehr Lesestunden
Gespräche aus der Community zum Buch
Starte mit "Neu" die erste Leserunde, Buchverlosung oder das erste Thema.
Buchdetails
Aktuelle Ausgabe
Erscheinungsdatum:
01.01.2012