The First Men on the Moon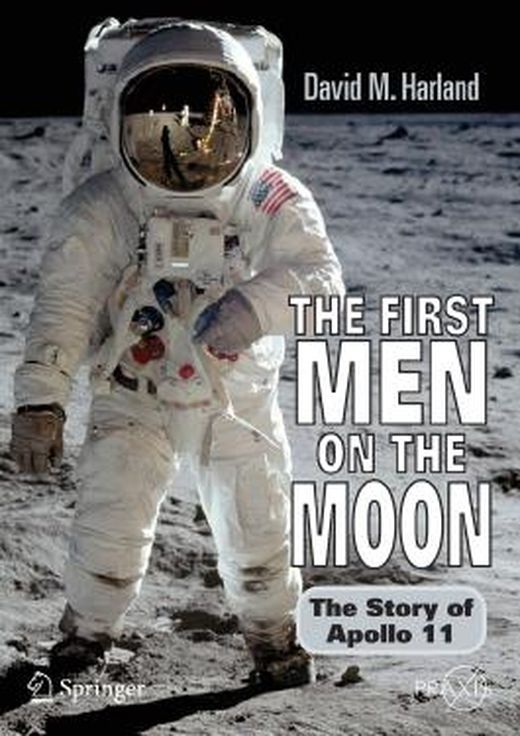 Zu diesem Buch gibt es noch keine Kurzmeinung. Hilf anderen Lesern, indem du das Buch bewertest und eine Kurzmeinung oder Rezension veröffentlichst.
Auf der Suche nach deinem neuen Lieblingsbuch? Melde dich bei LovelyBooks an, entdecke neuen Lesestoff und aufregende Buchaktionen.
Inhaltsangabe zu "The First Men on the Moon"
The First Men on the Moon offers a lively definitive account of the Apollo 11 mission based on the in-flight transcripts post-flight debriefing, with illustrative contextual pictures, especially featuring recent scans of the original Hasselblad film and including conversations among the crew in the spacecraft that were not transmitted. The introductory chapters review the motivation to land on the Moon by the end of the 1960s, the development of the Saturn V rocket and the Apollo spacecraft as the means of doing so, the selection of potential landing sites, the precursor missions, and the backgrounds of the three men who were to fly Apollo 11. The final chapters will discuss what was learned of the moonrocks, and review the follow-on missions. In addition to having many 'small' in-line black-and-white illustrations with the text running around them, the book features the high-resolution scans recently produced by NASA from the original Hasselblad film, reproduced in a substantial color section. David Harland's impressive expertise in, and considerable experience wriring about, the Moon landings shines through and seemlessly unites the myriad details

From the reviews of Harland's Exploring the Moon:

"A detailed guide to what the astronauts did during their stays on the lunar surface. Walk(s) the reader through the prospecting excursions and then incorporate(s) decades of subsequent analysis to put the explorations of dust, rocks, craters, and rilles into geologic context."
SKY & TELESCOPE

"Very well illustrated… All aficionados of the Apollo program will find much to appreciate in [this book]."

"…this is an interesting account of one of the most extraordinary decades in history…a very different book. David Harland probably knows more about the nuts and bolts of the Russian and American space programs than any other author and it shows."

LUNAR & PLANETARY INFORMATION BULLETIN
Buchdetails
Aktuelle Ausgabe
Ausgabe:
Flexibler Einband
Erscheinungsdatum:
31.10.2006
Rezensionen und Bewertungen
Ähnliche Bücher für noch mehr Lesestunden
Gespräche aus der Community zum Buch
Starte mit "Neu" die erste Leserunde, Buchverlosung oder das erste Thema.
Buchdetails
Aktuelle Ausgabe
Ausgabe:
Flexibler Einband
Erscheinungsdatum:
31.10.2006