Ink: A Very Rough Double Penetration Erotica Story (Very Rough Anal Sex Erotica Stories (4))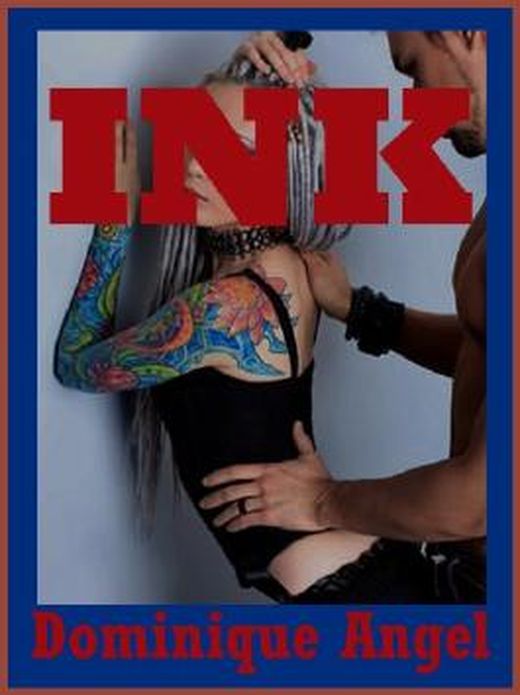 Zu diesem Buch gibt es noch keine Kurzmeinung. Hilf anderen Lesern, in dem du das Buch bewertest und eine Kurzmeinung oder Rezension veröffentlichst.
Inhaltsangabe zu "Ink: A Very Rough Double Penetration Erotica Story (Very Rough Anal Sex Erotica Stories (4))"
Sailor and Mike were like two Greek gods, but wicked gods with an edge that thrilled me, frightened me, and kept me touching myself through endless nights of fantasy. They were working on an enormous tattoo for me, and that meant I had to show a lot of skin. Then it happened. One day, my fantasies got the best of me, and when they were preparing me for the needle, I moaned like a whore! It wasn't just embarrassing, though. It was just the excuse these two men needed to take everything they wanted from me in a very rough threesome that included not only giving up my virgin ass, but doing it when my pussy was already full! Warning: This ebook contains very explicit descriptions of sexual activity during a rough double team sex encounter. It includes rough sex, deepthroat, oral sex, spanking, humiliation, first anal sex, and double penetration. It is intended for mature readers who will not be offended by graphic depictions of sex acts between consenting adults. Here is a preview: Mike was laying out small bottles of ink and sterilized needles on his little work table and Sailor was talking about shading. The big man took his finger where my thigh met my abdomen, right at above and to the left of my slit. He traced the tattoo upward explaining how they'd achieve a consistent lighting effect coming from the right. He moved it up over my side and then toward my breast. That's when I got crazy. He talked about how my breast would impact the shading and ran his finger up to my nipple. Then, he took my whole breast in his hand, squeezing it softly as he moved it out of the way to explain how he thought the inking would work around my rib cage. I couldn't help it. I moaned like a Hungarian whore. I gasped as though someone else had done it, and Sailor and Mike stopped talking. They had the radio tuned to a classic rock station, and it was crazy because the Rolling Stones were singing, and I'd gasped right before the boys choir started singing, "You can't always get what you want." So, everything was kind of surreal, and I know my face was totally covered in a deep red blush, and I had no idea what to say or do. All I knew was that Sailor's hand on my breast had brought every fantasy right to the forefront, and my nipples were like bullets. I knew Sailor could feel one poking against the palm of his hand and the other was on display for Mike. It was a perfect moment of awkward and crazy intensity, kind of like the part of a movie where the director just shows the hero's and the bad guy's faces as they stare at each other waiting for the other one to draw his six shooter. Sailor drew. Only, it was more like a rifle than a six shooter.
Buchdetails
Aktuelle Ausgabe
Verlag:
Hot Days and Scorching Nights Erotica
Erscheinungsdatum:
11.12.2012
Rezensionen und Bewertungen
Ähnliche Bücher für noch mehr Lesestunden
Gespräche aus der Community zum Buch
Starte mit "Neu" die erste Leserunde, Buchverlosung oder das erste Thema.
Vorfreude! So freuen sich unsere Leser auf das Buch
Buchdetails
Aktuelle Ausgabe
Verlag:
Hot Days and Scorching Nights Erotica
Erscheinungsdatum:
11.12.2012