The Billionaire's Brother: BBW Billionaire Boss Erotic Romance (Vivian's Desire Book 1)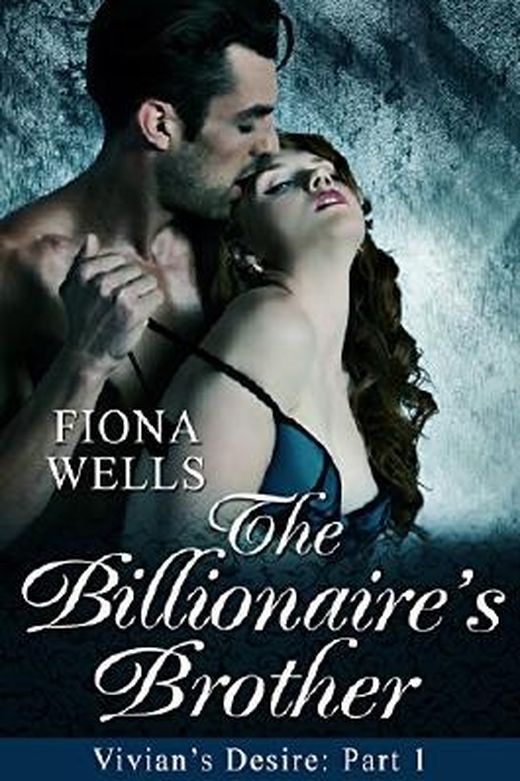 Inhaltsangabe zu "The Billionaire's Brother: BBW Billionaire Boss Erotic Romance (Vivian's Desire Book 1)"
When her employer's bad-boy brother comes into town, Vivian is about to be swept up into a whirlwind of emotion and lust that she never saw coming! Vivian is a curvy, intelligent woman who isn't generally given to flights of lust, but that's about to change in a big way. This book skirts the boundary between emotionally nuanced romance and something far dirtier. It is meant for people 18 and over! Be sure to get Part 2 here! https://www.amazon.com/dp/B00LDF4CT6 Excerpt: "Ben!" She stood quickly and in front of him. The silly and pleasing sight of him in a towel had easily been overridden by her overflowing pity for his pain. She'd felt like a screw-up many times in her life and to know how devastating the feeling was on the human heart…It pushed her smart sarcasm aside. It was times like this that she thanked her mother and father for being two kind psychologists who always urged compassion for even the most frustrating of people. He turned slowly to her, but still looked down at the floor. "It's OK to make mistakes. We'll be able to work together and get you back into fighting shape, you know? I'll do anything I can for you!" She felt something in the air suddenly shift, as if the room's temperature had suddenly increased five degrees, and she watched a wicked grin flash over her new boss's face. "Anything?" he breathed heavily as he quickly looked up at her with his green eyes dancing. Her stomach flipped and she gasped. "You faker! You really are a bastard!" She cried, but her sigh of disgust that was to follow was silenced as he pulled her suddenly towards him and crushed his lips onto hers. Oh, yes! Her body was screaming in pleasure and the lust-driven half of her brain was cheering in ecstasy. She melted into his arms as their lips melded together in a flurry of passion. His mouth was soft and demanding all at the same. She felt his tongue explore her mouth, devouring the instinctive protests that were rising in her throat, but dying in frequency as he pushed her body harder into his chest. Her hands flew to his stomach and she raked her fingers over his muscled chest and down to his lower stomach, earning a sudden, deep moan of pleasure from his throat. She shivered in his grip, sweeping her hands upwards against to grasp his face as one of his hands closed in on the back of her neck. He pushed her mouth further against him as she gripped his face to take more control, earning another shiver of pleasure from his body when her nails raked against the dewy skin beneath his jawline. He shifted to allow her pelvis to meet his against the desk and groaned as her shapely thigh brushed against the the gradually hardening bulge underneath his towel. She felt a telling wetness soak through the lace underwear beneath her pencil skirt. Oh, yes. She had needed this, wanted it. Her fingers wound through his tousled hair as she pressed her breasts against his naked chest. "Vivian, Vivian, Vivian," he whispered hoarsely between the parting of their lips before the Tags: bbw billionaire, bbw erotica romance, billionaire romance, billionaire romance erotica, billionaire romance books, office romance, bbw erotica
Buchdetails
Aktuelle Ausgabe
Erscheinungsdatum:
08.06.2014
Rezensionen und Bewertungen
Ähnliche Bücher für noch mehr Lesestunden
Gespräche aus der Community zum Buch
Starte mit "Neu" die erste Leserunde, Buchverlosung oder das erste Thema.
Buchdetails
Aktuelle Ausgabe
Erscheinungsdatum:
08.06.2014