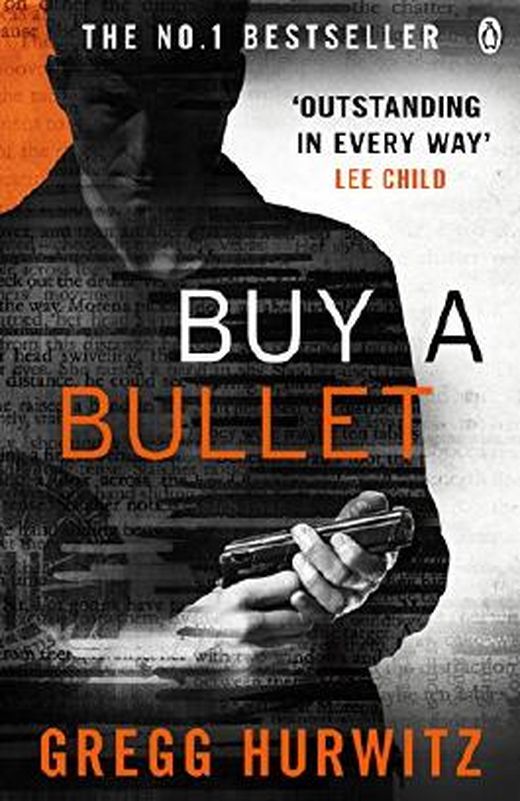 Neue Kurzmeinungen
StefanieFreigericht
vor einem Jahr
Free download. Complemetary to Orphan X aka Evan Smoak who was trained to kill for the US goverment until he broke free to protect others.
Alle 1 Bewertungen lesen
Auf der Suche nach deinem neuen Lieblingsbuch? Melde dich bei LovelyBooks an, entdecke neuen Lesestoff und aufregende Buchaktionen.
Inhaltsangabe zu "Buy a Bullet"
AN EXCLUSIVE EBOOK SHORT STORY, NOT A FULL-LENGTH NOVEL.

Taken from a children's home as a young boy, Evan Smoak was a trained to become a government operative known as Orphan X. But then he broke with the programme.

Now living out of sight and out of reach of his former employers, Evan chances upon a young woman in a coffee shop in Northern California who needs his help. Brutalized and under the control of a very powerful, dangerous man, she knows her life is at risk if she doesn't escape. And Evan knows that only a man with his particular set of skills has any chance of setting her free. His next move was never in doubt.

Buy A Bullet is the story of the day Orphan X became The Nowhere Man.

Praise for Orphan X:

'Outstanding in every way'
LEE CHILD

'Read this book. You will thank me later'
DAVID BALDACCI

'The most gripping thriller I've read in a long, long time!'
TESS GERRITSEN

'The page-turner of the season is Orphan X ... Wonderful'
THE TIMES

'Memorable as hell'
JAMES PATTERSON

'The most exciting thriller I've read since The Bourne Identity'
ROBERT CRAIS

'A page-turning masterpiece'
JONATHAN KELLERMAN

'A new series character to rival Reacher'
INDEPENDENT

'A masterpiece of suspense and thrills . . . Turn off the real world and dive into this amazing start to a new series'
DAILY MAIL

'There is a pristine classicism to Gregg Hurwitz's Orphan X, which borrows from Robert Ludlum and superhero lore to bring us Evan Smoak . . . Orphan X is tight and tense in all the right places . . . Orphan X is weapons-grade thriller-writing from a modern master.'
GUARDIAN

'Pure nail-biting stay-up-all-night suspense'
HARLAN COBEN

'Orphan X is not good. Orphan X is great. Whatever you like best in a thriller - action, plot, character, suspense - Orphan X has it'
SIMON TOYNE

'Mind blowing! A perfect mix of Jason Bourne and Jack Reacher'
LISA GARDNER

'Bond, Frodo, Paddington Bear - some of literature's greatest heroes have been orphans. Add Orphan X's Evan Smoak to the list'
SHORTLIST

'Orphan X is outstanding . . . a smart, stylish, state-of-the-art thriller'
WASHINGTON POST

'Bestseller Hurwitz melds non-stop action and high-tech gadgetry with an acute character study in this excellent series opener . . . Evan Smoak is an electrifying character'
PUBLISHER'S WEEKLY

'A masterpiece of suspense and thrills . . . Turn off the real world and dive into this amazing start to a new series'
ASSOCIATED PRESS
Buchdetails
Aktuelle Ausgabe
Erscheinungsdatum:
07.12.2017
Rezensionen und Bewertungen
Ähnliche Bücher für noch mehr Lesestunden
Gespräche aus der Community zum Buch
Starte mit "Neu" die erste Leserunde, Buchverlosung oder das erste Thema.
Buchdetails
Aktuelle Ausgabe
Erscheinungsdatum:
07.12.2017