Christmas Under a Cranberry Sky: A perfect romance to curl up by the fire with (A Town Called Christmas)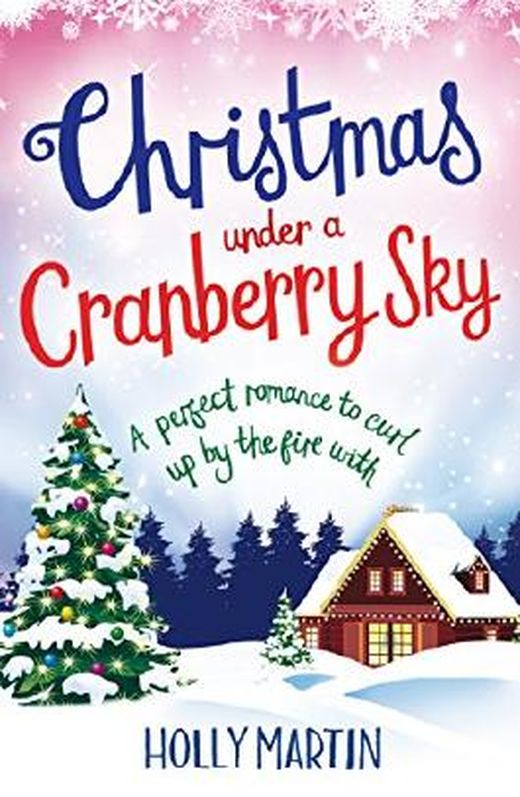 Zu diesem Buch gibt es noch keine Kurzmeinung. Hilf anderen Lesern, in dem du das Buch bewertest und eine Kurzmeinung oder Rezension veröffentlichst.
Auf der Suche nach deinem neuen Lieblingsbuch? Melde dich bei LovelyBooks an, entdecke neuen Lesestoff und aufregende Buchaktionen.
Inhaltsangabe zu "Christmas Under a Cranberry Sky: A perfect romance to curl up by the fire with (A Town Called Christmas)"
Curl up with this gorgeously romantic tale and let the glistening snow and the roaring fires of Stardust Lake Hotel get you in the festive spirit this Christmas. Piper Chesterfield lives a glamorous life travelling the world and reviewing the finest hotels. She calls nowhere home, she works alone and that's how she likes it. For long ago Piper decided that to protect her heart she should lock it away. So when Piper's next assignment brings her to the newly opened Stardust Lake Hotel for the festive season, the last person she expects to face is Gabe Whitaker, the man who broke her heart so completely she could never love again. But Piper isn't the only one who has been frozen in time by heartbreak. Gabe hasn't forgotten the golden-eyed girl who disappeared from his world without a trace. Now fate has reunited them on Juniper island, can the magic of Christmas heal old wounds? And can this enchanting town be the one place Piper can finally call home? Christmas Under a Starlit Sky available to order now. Read what everyone is saying about Christmas Under a Cranberry Sky: 'I couldn't get enough … This story is MAGICAL … I wish I could spend my next Christmas on Juniper Island … It's the perfect story to get into the festive mood and it's one you cannot put down.' Simona's Corner of Dreams 'I absolutely LOVED this book. Holly Martin just completely wows you with her beautiful writing, wonderful characters and great story.' Renita D'Silva 'So difficult for me to put it down …This story is absolutely beautiful.' Me, Cupcakes and Tea 'Having just finished and been astounded by Christmas Under A Cranberry Sky, I think I am fairly safe in declaring Holly Martin a queen of the Christmas book, so with that in mind I am delighted that there is a second book in this series out soon.' Rachel's Random Reads 'Christmas romance at its absolute best…' Lozza's Book Corner 'I have yet to read a book by Holly Martin that I haven't loved, and this one is no different.' Clara's Books and Lit 'I cherished every single page of this book… Holly whisks you away to this magical place that had me craving all things Christmas.' Star Crossed Reviews 'You can always count on Holly Martin for a cozy romantic escape.' Happily Ever After Novel Thoughts
Buchdetails
Aktuelle Ausgabe
Erscheinungsdatum:
22.09.2016
Rezensionen und Bewertungen
Ähnliche Bücher für noch mehr Lesestunden
Gespräche aus der Community zum Buch
Starte mit "Neu" die erste Leserunde, Buchverlosung oder das erste Thema.
Buchdetails
Aktuelle Ausgabe
Erscheinungsdatum:
22.09.2016