London 2012 : What If? [Book Two]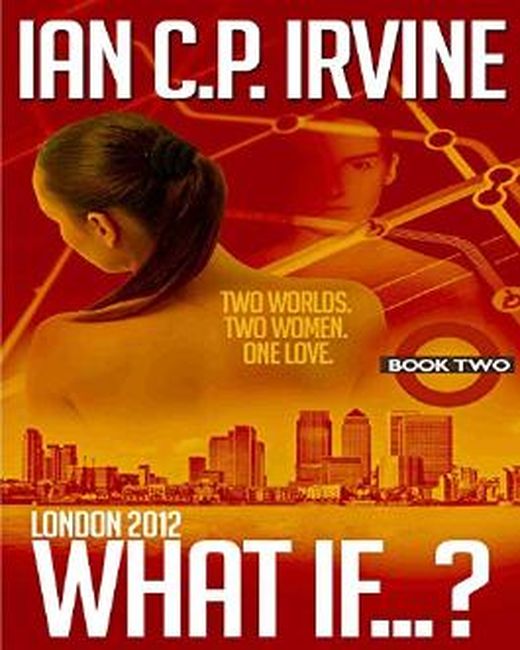 Zu diesem Buch gibt es noch keine Kurzmeinung. Hilf anderen Lesern, in dem du das Buch bewertest und eine Kurzmeinung oder Rezension veröffentlichst.
Auf der Suche nach deinem neuen Lieblingsbuch? Melde dich bei LovelyBooks an, entdecke neuen Lesestoff und aufregende Buchaktionen.
Inhaltsangabe zu "London 2012 : What If? [Book Two]"
If you commute to work, you must read this book! One of the most imaginative and gripping stories you will ever read! If you have ever sat on a train, or a bus, or even an airplane, and looked at the people around you and wondered what jobs they did, or what lives they led, then this book is for you! If you have ever wondered, what it would be like if you had lived your life differently, taken another job, lived in a different city, or even married another person, then…this book is also for you! And if you are happily married, but perhaps just once, maybe even twice… wondered if the grass was ever greener elsewhere, …then, you've guessed it,… this book is for you too! In reality, this book is about us all and for us all, but in the pages of this story, we follow James Quinn, a man who begins to dream, - to wonder if he has made the right choices and then start to long for another life. Until one day he steps off a train on the way to work and finds himself in a world where all his dreams have come true... Already read by thousands of people around the world, this magical book will make you laugh, cry, and turn the pages into the wee, small, hours of the night. And for most of you, when you finish the last page, turn the lights off and go to sleep, there will be a smile on your face, and the comforting knowledge that 'yes', you have made the right choices, and you will never wonder about your life again. But for those of you who don't, then perhaps it's time to follow James Quinn, buy a ticket on the London Underground, and follow in his footsteps. Just watch out for the moment that time seems to stand still, letting you step from reality into your dreams… What people have been saying about this book:- 'I have never read a book so quickly in my life! What a brilliant book! This is a real page turner!' 'This was one of the fastest paced books that I have ever read. It pulled me into it and dragged me along at breakneck speed. I felt such sympathy for the main character that I was quite exhausted by I finished it. ,Excellent read.' '…It was one of those books that I found myself talking about to friends all the time.' 'This book was chosen for my book club and we were not disappointed. It's well written and the story makes you think "What If". I could not put it down and it brought a good hour or so of discussion to the table when we reviewed it. The story is simple yet brilliant, and I enjoyed reading it through to the end. I would recommend this book to anyone; all can enjoy and you should.' 'This is such a great piece of work. I am dyslexic and often find it a struggle to read and get into a story. I bought this a couple of days ago.... I literally could not stop reading.. The first day I read until 2:30am! Then started the next morning and finished it by lunchtime. The story is fascinating and brings up many questions, it really gets you to think about your own life. The science is well researched and stands up well. I really can't wait to read the next in the series. ' '5 stars are not enough! Brilliant book, couldn't put it down, atmospheric and absorbing, gets you completely involved with the characters! Thought provoking, funny, sad, all rolled into one terrific read. ' Please note: Book Two of Two Parts: Please note that Book Two continues on from Book One. If you have not yet read Book One, please download it now. It is currently FREE! Alternatively, readers are recommended to purchase the full omnibus edition containing both Book One and Book Two.
Buchdetails
Aktuelle Ausgabe
Verlag:
Lilyhill Top 10 Romance, Suspense Time Travel Thriller Unlimited Press
Erscheinungsdatum:
09.11.2013
Rezensionen und Bewertungen
Ähnliche Bücher für noch mehr Lesestunden
Gespräche aus der Community zum Buch
Starte mit "Neu" die erste Leserunde, Buchverlosung oder das erste Thema.
Buchdetails
Aktuelle Ausgabe
Verlag:
Lilyhill Top 10 Romance, Suspense Time Travel Thriller Unlimited Press
Erscheinungsdatum:
09.11.2013