The Orlando File : A page turning Mystery & Detective Medical Conspiracy Thriller (BOOK TWO)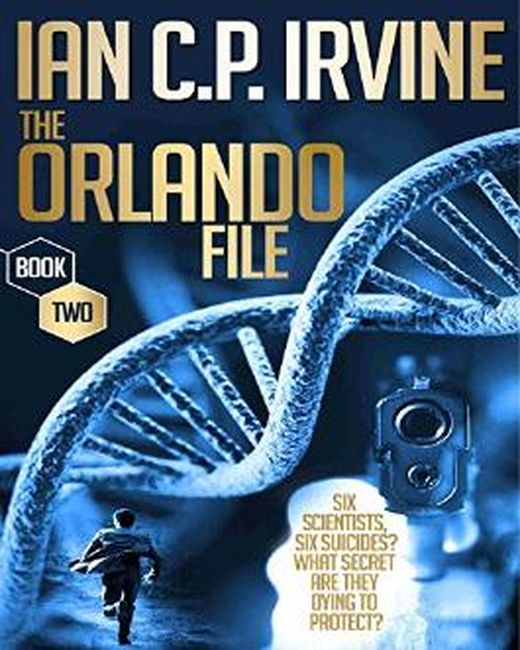 Zu diesem Buch gibt es noch keine Kurzmeinung. Hilf anderen Lesern, indem du das Buch bewertest und eine Kurzmeinung oder Rezension veröffentlichst.
Auf der Suche nach deinem neuen Lieblingsbuch? Melde dich bei LovelyBooks an, entdecke neuen Lesestoff und aufregende Buchaktionen.
Inhaltsangabe zu "The Orlando File : A page turning Mystery & Detective Medical Conspiracy Thriller (BOOK TWO)"
BORROW THIS BOOK FREE WITH KINDLE UNLIMITED BOOK TWO of a Two Part Series- Part One is currently free, so download it now!: Imagine if S.J Watson, Lee Child, Dan Brown, Wilbur Smith and John Grisham all got together and decided to write a fact-based, thought provoking thriller that both educated, challenged and entertained, helping you see the action unfurl in your mind's eye as if it were a film playing just for you: then this could be that book. The Orlando File is a fast paced thriller, based upon the latest state-of-the-art discoveries in genetics and stem-cell research. The result is a truly scientific adventure but with a thrilling twist. When Kerrin Graham, a retired cop and now an investigative journalist with the Washington Post, receives a call in the middle of the night, his life is about to be turned upside down. Six of the world's leading geneticists have all 'committed suicide' in the past seven days, his brother-in-law being the latest to die. Establishing that those who died were all employees of the Gen8tyx Company, a secretive research company based in Orlando, Kerrin sets out to discover the truth behind their deaths. Discovering that those who died were killed to stop them unveiling the results of their revolutionary stem-cell research, a discovery that could usher in a new age of hope and health for all humanity, Kerrin vows to find who was responsible for their deaths and to uncover the powerful secret they were killed to protect. On a trail that takes him around the world and back, Kerrin uncovers a sinister organisation that will stop at nothing to protect the secret behind the mysterious 'Orlando Treatment'. When those around him start to die, and his wife disappears, it becomes a race against time to find the missing 'Orlando File', the only hope of saving his crippled wife and proving to an unsuspecting world, the truth behind the sinister Chymera Corporation of America. And yet, when Kerrin eventually understands just what the Orlando File contains, he is faced with a choice no man should ever have to make, and everyone who reads this book must ask the same question: "What would I do, if I were him?" ...and anyone who reads this book could learn a simple little known medical fact that could extend their life by 20 years. Please note: Instead of purchasing Book Two separately you may also purchase the Omnibus Edition which combines Book One & Book Two. To view all existing 'Five Star' reviews for the Orlando File please visit the Amazon page for the Omnibus Edition. Have you read "Haunted from Within?", the Top 10 Medical Thriller in the US from Ian C.P. Irvine? Or 21st Century Pirates Inc?
Buchdetails
Aktuelle Ausgabe
Erscheinungsdatum:
09.11.2013
Rezensionen und Bewertungen
Ähnliche Bücher für noch mehr Lesestunden
Gespräche aus der Community zum Buch
Starte mit "Neu" die erste Leserunde, Buchverlosung oder das erste Thema.
Buchdetails
Aktuelle Ausgabe
Erscheinungsdatum:
09.11.2013