Bare me Out (Unexpected Lesbian Experiences Book 1)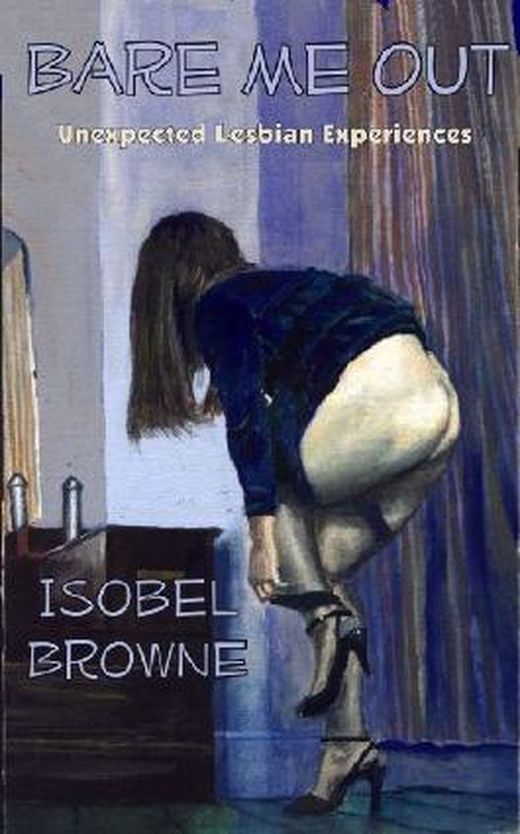 Zu diesem Buch gibt es noch keine Kurzmeinung. Hilf anderen Lesern, in dem du das Buch bewertest und eine Kurzmeinung oder Rezension veröffentlichst.
Auf der Suche nach deinem neuen Lieblingsbuch? Melde dich bei LovelyBooks an, entdecke neuen Lesestoff und aufregende Buchaktionen.
Inhaltsangabe zu "Bare me Out (Unexpected Lesbian Experiences Book 1)"
Style of tales The stories invariably deal in new encounters as opposed to established relationships. They are realistic in tone, but imaginative in scope. They concern love, rivalry, aggression, humiliation and sexual encounters. The sex is explicit, with a strong descriptive dimension. The characters run in age from eighteen to their forties. The Painterly Feel When Isabelle, taking a singles holiday in Cornwall, meets artist Nerissa they have each just accidentally witnessed a couple love-making in the open on a quiet beach. Each is affected in her way, but for repressed churchgoer Isabelle, the scene is very unsettling. They remain together as Nerissa finds subjects to sketch including Isabelle; the sensual atmosphere triggered by their voyeurism builds up gradually and ends with Isabelle's sexual awakening at this late stage of her development. A Wet Night A postgraduate Archaeological student is on a field trip with her former supervisor, whose sexual orientation is amatter for conjecture in the department. After being caught in a flash flood they find themselves soaked to the skin with only one dry towel and a single sleeping bag. They have no option but to dry themselves and get into the sleeping bag naked; the former supervisor seems extremely uneasy about this, even in this life-and-death situation in the hills. French Knickers in a Twist Eva was delighted when the upper floor apartment of her house was rented by the suave and decorative Leopolda, a forty-year-old of evident continental extraction and culture. A jealous misunderstanding on Eva's part followed by an excellent restaurant meal sets the scene for Eva to make a lewd advance which leads to a sudden and embarrassing sexual experience for Leopolda, with unfortunate consequences. Done by Kindness Katherine picks up two hitch hiking girls who turn out to have been just released from a young offenders' institution. One is grateful to get out of the rain, and she tries to pacify the other who is rude and aggressive. Katharine feels an up-welling of compassion and invites the girls to her house for a takeaway meal at her expense. Things turn out badly and the girls abuse her trust. But help comes to Katharine from an unexpected quarter, and she experiences an ecstatic reawakening of her womanhood. Royal Command Performance On a much needed holiday Tabitha goes to a theatre-bar to watch some dance, including a ballet. At an interval there is a curious interlude when a flamenco dancer, Dolores, sits in her lap and speaks with her, to the amusement of other spectators. A highly suggestive ballet follows in which Dolores, as the White Queen, dances with a tall virile looking female dancer who plays the part of the Red Queen. She is invited back to Dolores flat, and the Red Queen, Imelda, accompanies them. Tabitha gets drawn into a seemingly planned scenario in which Imelda crudely slakes her slightly perverted lust on both her companions.
Buchdetails
Aktuelle Ausgabe
Erscheinungsdatum:
14.01.2012
Rezensionen und Bewertungen
Ähnliche Bücher für noch mehr Lesestunden
Gespräche aus der Community zum Buch
Starte mit "Neu" die erste Leserunde, Buchverlosung oder das erste Thema.
Buchdetails
Aktuelle Ausgabe
Erscheinungsdatum:
14.01.2012