Regional Development in Europe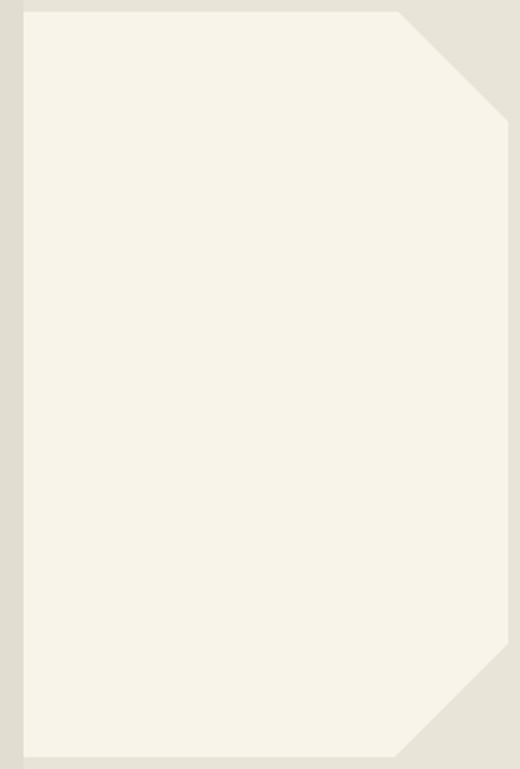 Zu diesem Buch gibt es noch keine Kurzmeinung. Hilf anderen Lesern, in dem du das Buch bewertest und eine Kurzmeinung oder Rezension veröffentlichst.
Auf der Suche nach deinem neuen Lieblingsbuch? Melde dich bei LovelyBooks an, entdecke neuen Lesestoff und aufregende Buchaktionen.
Inhaltsangabe zu "Regional Development in Europe"
Frontmatter -- Foreword -- Contents -- Welcoming Address / Watter, Wolfgang / Strub, Albert -- 1 Introduction -- 1.1 Technical and Market Changes and Regional Development Potential / Ewers, Hans-Jürgen -- 1.2 The Science Park Phenomenon and Regional Development / Laffitte, Pierre -- 2 Regional Development Policies in the International Context -- 2.1 European Community Regional Policy Developments / Mulcahy, T. Joseph -- 2.2 Science Parks in Europe / Tesse, Pierre Yves -- 2.3 Regional Development Policy in Europe / Dekker, Dirk Jan -- 2.4 Strategies of Regional Development in Europe and TII Activity in the Context of an Innovation-Oriented Regional Policy / Pedinelli, Antonio -- 2.5 Regional Development Policies in the OECD Countries: Trends and Comments on Recent Developments / Gaudemar, Jean-Paul de -- 2.6 Strategie Management of Endogenous Regional Development / Gerybadze, Alexander -- 3 New Experiences in Applying Endogenous Strategies for Regional Development. (Working Group 1) -- 3.1 Innovation and National-Level Regional Development and Planning Policies in France / Debisshop, Véronique -- 3.2 Recent Changes in the Policy Tools for the Development of Italy's Mezzogiorno / Novacco, Nino -- 3.3 Local Initiatives for the Promotion of Innovation in the Federal Republic of Germany / Heuer, Hans -- 3.4 The Development of Regional Technology Centres in Great Britain / Croome, David / Hardy, David -- 3.5 Industrial-Technological Complexes: A Case Study of Brazil / Millan, Marilia-Rosa / Frenkel, Jacob / Malcher, J. G. -- 3.6 Innovation-Oriented Policy on the Regional Level as Well as in Border Areas of Southern Germany / Haldenwang, Holger -- 3.7 Regional Development and Vocational Training / Pierret, Maria -- 4 Instruments of Regional Policy for the Furthering of New Business Ventures. (Working Group 2) -- 4.1 Conceptualization of Technology Centres and Regional Venture Capital Funds in Conformity With Market Conditions / Otto, Klaus-Dieter -- 4.2 Models for the Creation of Business Ventures in the Vicinity of Science Parks and Universities / Nicholls, Harry -- 4.3 Four Years of Innovation and Technology Centres in the Federal Republic of Germany: An Evaluation / Wodtke, Karl Heinz -- 4.4 Assisting Businesses in Problem Areas / Burian, Gerhard -- 4.5 Enterprise Creation in Italy: The Role of SPI / Felice, Giovanni de / Fornari, Claudio -- 4.6 Results and Requirements for Promoting Technology- Oriented Enterprises in Infrastructurally Weak Regions: The Example of Eastern Bavaria / Auchter, Eberhard -- 4.7 Mobilizing Higher Educational Institutions as a Source of New Technology Based Firms / Gould, Andrew J. -- 4.8 Dutch Spin-Off Companies as a Means for Successful International Technology Transfer: The Case of the University of Twente / van Barneveld, Dick -- 4.9 The Twente Centre for Innovation and Entrepreneurship: An example of public-private partnership for the development of business opportunities / During, Willem E. -- 5 Initiatives in the Context of Regional Policies in Order to Intensify R&D Activities and Technology Transfer as well as to Improve the Qualification Structures -- 5.1 Are Science Parks Effective? A Proposal for Cross-National Research / Ganter, Hans-Dieter -- 5.2 Tecnopolis: Between International Tendencies and Regional Development / Bozzo, Umberto -- 5.3 Technology Transfer: Enhancing Scotland's Competitiveness (Summary) / Lightbody, David -- 5.4 Pilot Projects as an Instrument for Technology / Kösters, Hermann -- 5.5 Promoting Research Advancement in the Lagging Regions of Italy / Boffo, Stefano / Gagliardi, Francesco -- 5.6 Information Technology Centres as Instruments of Regional Policy to Promote Information Technology in the Federal Republic of Germany / Tüschen, Norbert -- 5.7 Contacts and Contracts Between Universities and Small and Medium-Sized Enterprises: Possibilities and Limitations / Berculo, Pim -- 5.8 Research and Development of Projects: A New Service Offered by BIC / Guidât de Queiroz, Claudine -- 5.9 Lifelong Education and Training as Decisive Factors of Regional Development: "Training for innovation" – a Programme for Berlin's Industry -- 6 Programmes and Concepts in Promoting Industrial Innovations in Different European Regions. (Working Group 4) -- 6.1 Piedmont and Aosta Valley, Italy: Technology Transfer Services for Entrepreneurs / Mosagna, Renzo -- 6.2 Structural Changes in the Ruhr Area: Development Strategies in Promoting Innovations and Technology and Knowledge Transfer / Morath, Michael -- 6.3 Wales, Great Britain: Strategies of the Welsh Development Agency / Daniel, Alun -- 6.4 Regionalization in Niederösterreich (Lower Austria): Strategic Outlines and First Experiences with a New Instrument of Regional Policy / Plitzka, Richard / Krendelsberger, Theodor -- 6.5 Technology Transfer Networks in Nord/Pas-de-Calais: Accomplishments, Limits and Questions / Delpierre, Martine / Mahieu, Christian -- 6.6 The Loeben Technology Transfer Centre: A Contribution to Structural Change in the Problem Region of Upper Styria (Austria) / Paschen, Peter -- 6.7 Technology-Based Economic Development in Northern Ireland / Copestake, Thomas B. -- 6.8 Research as an Economic Factor: Initiatives in the Region of Aachen, F.R.G. / Heidrich, Wolfgang -- 6.9 Selected Qualification-Oriented Measures in the Saarland: Initial and Continuing Training for Small and Medium-Sized Enterprises / Bach, Bernd -- Contributors -- Backmatter
Buchdetails
Aktuelle Ausgabe
Erscheinungsdatum:
01.01.1989
Rezensionen und Bewertungen
Ähnliche Bücher für noch mehr Lesestunden
Gespräche aus der Community zum Buch
Starte mit "Neu" die erste Leserunde, Buchverlosung oder das erste Thema.
Buchdetails
Aktuelle Ausgabe
Erscheinungsdatum:
01.01.1989