Give Me S'more: Chosen Book 14 (English Edition)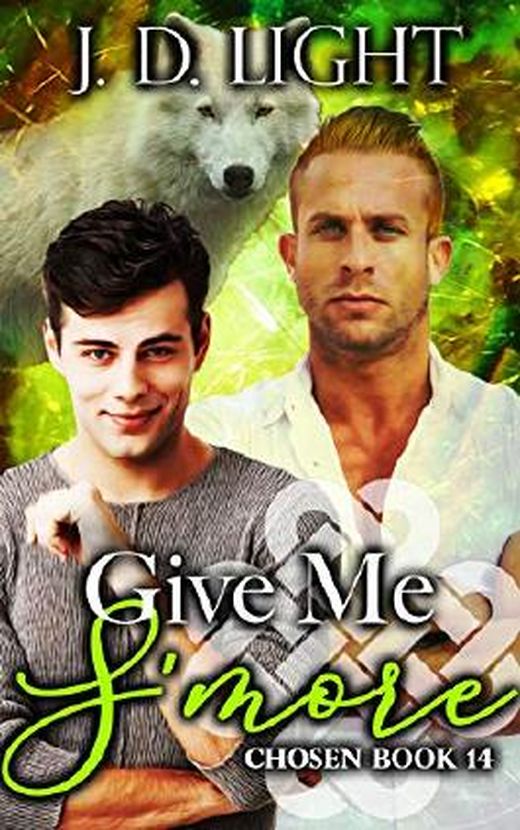 Zu diesem Buch gibt es noch keine Kurzmeinung. Hilf anderen Lesern, indem du das Buch bewertest und eine Kurzmeinung oder Rezension veröffentlichst.
Auf der Suche nach deinem neuen Lieblingsbuch? Melde dich bei LovelyBooks an, entdecke neuen Lesestoff und aufregende Buchaktionen.
Inhaltsangabe zu "Give Me S'more: Chosen Book 14 (English Edition)"
Moore Aldridge

Finding out my mother and father have been hiding a pretty important secret from my brother and sister and me isn't the highlight of my week. But considering, up until yesterday I was being held in a dingy, freezing cell with no blanket, it's also not the worst thing. So what if I can get pregnant and have amazing children that can possibly levitate or blow stuff up with their minds, I always knew I was pretty freaking extraordinary. Too bad I have a giant, massive, occasionally-can't-keep-from-stopping-in-the-middle-of-a-sentence-to-get-my-sh*t-together crush on the tank-in-a-tight-tee who rescued us from stinky balls and using a bucket as a bathroom. Because my nosy a** just overheard him telling somebody he already has a mate and apparently, they're effing perfect.

Carpenter King

My little s'more is effing perfect. Gorgeous, funny, sweet when nobody is looking and snarky as hell. He apparently lives to push my buttons and I so love my buttons being pushed. Too bad I just overheard him telling someone he doesn't think he can handle being the superior-baby-breeding-bun-oven to some shifter he hardly knows. It takes me a moment to get my sh*t together, but when I do it's with the determination to win my mate over and remind him of all the perks of being with a shifter. But now we're being followed, and I need my mate to not only like me but trust me so I can keep him out of trouble and out of the hands of a man wanting revenge.

Warning: Mpreg elements!

Also, my books have little to no angst, and lots and lots of fluff! They are better read in order, because I kind of write them like a continuation of a story, and I don't like to repeat explanations over and over if I can help it. No cheating, because that makes my heart hurt, and I try to avoid things that make me sad like I SHOULD be avoiding carbs. Sorry, I just don't want anyone being disappointed if they like the angst filled heart-rippers. These read more like a romantic comedy than a romantic drama.

Enjoy!! ::blowing you kisses::
Buchdetails
Aktuelle Ausgabe
Erscheinungsdatum:
20.11.2018
Rezensionen und Bewertungen
Gespräche aus der Community zum Buch
Starte mit "Neu" die erste Leserunde, Buchverlosung oder das erste Thema.
Buchdetails
Aktuelle Ausgabe
Erscheinungsdatum:
20.11.2018