Pretty Angel: Chosen Book 5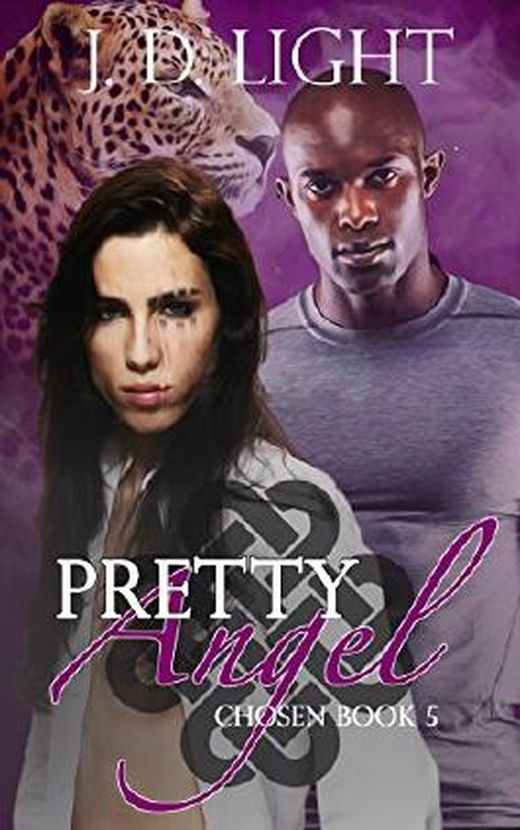 Zu diesem Buch gibt es noch keine Kurzmeinung. Hilf anderen Lesern, in dem du das Buch bewertest und eine Kurzmeinung oder Rezension veröffentlichst.
Auf der Suche nach deinem neuen Lieblingsbuch? Melde dich bei LovelyBooks an, entdecke neuen Lesestoff und aufregende Buchaktionen.
Inhaltsangabe zu "Pretty Angel: Chosen Book 5"
Rory Stevens

When I was six, monsters attacked and killed my mom while we were unloading groceries. I thought I'd been rescued by the nice man we'd met the day before at the pool, but throughout the twelve years I spent in his basement, I started to realize things. He was one of the monsters, and my basement bedroom was my cage. Now, on the run from the people who wanted to sell me to the highest bidder, I want desperately to make a new life for myself, but my face tells the horrors of my past in the badly scarred claw mark running down the left side. When I find Purdy, I feel safe. And when I find Green, I feel something else. I want something someone like me can't have. Hope is dangerous, and I can't let myself be pulled in by it. Even if all my dreams truly are wrapped up in this one man, and everything he's offering seems perfect. And then I learn about the monsters, about shifters and about Green, and my connection to them all.

Green Wilkes

The moment I see my delicate, but strong mate, I feel elated. Followed very quickly by cold fury when I see the suffering written all over his scarred, but still beautiful face. When I follow him one day after his shift at Bunny's diner, I also find out he's homeless, and still suffering. Convincing Rory that I want him is a bit of a struggle, but I know it will be worth it once I have him living under my roof, where he belongs. The plan to get him there didn't originally involve the wolves that kidnapped him as a child showing up, but I'll take what I can get. Getting him to stay once he finds out about my kind and their correlation with the monsters that killed his mother might be tough, but I'm hoping I give him more reasons to stay than to go. Unfortunately, a bad decision involving communication that leads to Rory thinking I'm only in it for the money I can get for him might make it impossible. Until I can make him mine, I'll just have to continue to be the guardian of my pretty angel.

Warning: Mpreg elements!

Also, my books have little to no angst, and lots and lots of fluff! They are better read in order, because I kind of write them like a continuation of a story, and I don't like to repeat explanations over and over if I can help it. No cheating, because that makes my heart hurt. Sorry, I just don't want anyone being disappointed if they like the angst filled heart-rippers. These read more like a romantic comedy than a romantic drama.

Enjoy!! ::blowing you kisses::
Buchdetails
Aktuelle Ausgabe
Erscheinungsdatum:
03.07.2018
Rezensionen und Bewertungen
Ähnliche Bücher für noch mehr Lesestunden
Gespräche aus der Community zum Buch
Starte mit "Neu" die erste Leserunde, Buchverlosung oder das erste Thema.
Buchdetails
Aktuelle Ausgabe
Erscheinungsdatum:
03.07.2018