Pay Back - BDSM Gay Domination Hardcore Erotica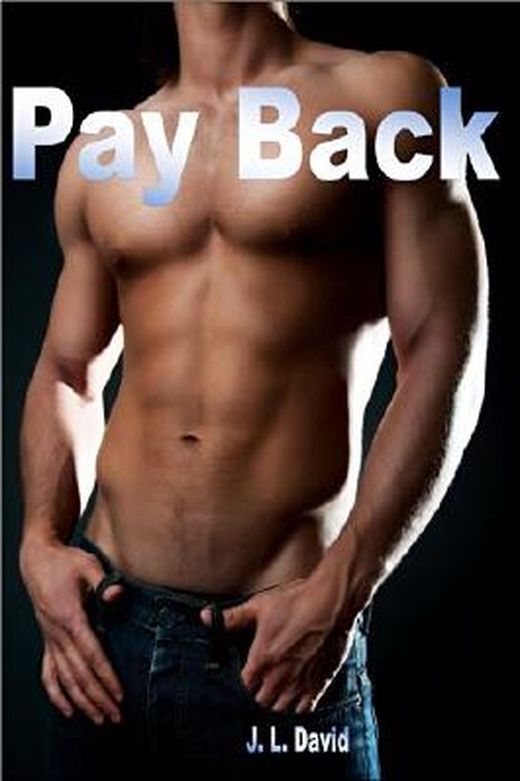 Zu diesem Buch gibt es noch keine Kurzmeinung. Hilf anderen Lesern, in dem du das Buch bewertest und eine Kurzmeinung oder Rezension veröffentlichst.
Inhaltsangabe zu "Pay Back - BDSM Gay Domination Hardcore Erotica"
College jock is caught stealing money from his boss and reluctantly agrees to pay back what he owes in sexual favors to avoid jail. Excerpt: Dean was happy to see that no one was around when he left the stall. He washed his hands and left the restroom. Outside the restroom he saw James, Mr. Walters other helper from the store, talking to another guy. James noticed Dean and waved. Dean automatically waved back while thinking that he was happy that James was not in the restroom hearing him moaning. Dean was able to deposit two more loads into condoms. One later in the afternoon and again just before he left to go to work. The last one was more difficult, his penis was sore but very sensitive. Dean found that pulling and squeezing on his nipples helped distract the pain in his cock. There was not much cum in the fourth condom and what was there was a much clearer liquid than in the other condoms. Dean had placed all four cum-filled condoms into the condom box and got ready for work. Again, Mr. Walters pretty much ignored Dean as he worked. At closing time, Mr. Walters locked the door and then told Dean to meet him in his office. Moments after Dean entered the office, Mr. Walters spoke. "Boy, from now on, as soon as you come in here you are to remove your clothes without being told. Do you understand?" "Yes, sir." "I don't think you do understand because if you did, you would be undressing now." Dean realized his mistake and started to remove his clothes and was soon standing naked in front of Mr. Walters. "Much better. I must admit that you have an adorable body. You do keep yourself in good shape. But I noticed that your cock is a little red. Have you been playing with yourself?" "Um, yes sir. I did like you asked and jerked off four times." "You got it wrong; you did it because you wanted to. I never said that you had to jerk off. You made that decision. Anyways, where is the proof?" "I have it in the pocket of my pants." "Well let's see it." Dean bent over and picked up his pants and removed the box which he handed to Mr. Walters. "What do we have here?" Mr. Walters said as he opened up the box and pulled out the condoms. Mr. Walters noticed how the condoms varied in the amount of cum in them and new that Dean was draining himself. "Very good boy. You jerk yourself four times and as promised, I will deduct a dollar from your total. You are now down to 199." "This is going to take forever" thought Dean as he heard the number. "Now it's time for you to please me. Come kneel in front of me and make me happy." Dean knew better than to try and resist and knelt in front of Mr. Walters, unzipped his fly and fished out his cock. Dean licked the head a few times and it became fully erect. Mr. Walters was pleased on what a fast learner Dean was. Dean licked, sucked and deep throated his cock while gagging on a few times. Dean was reward with all his hard work by Mr. Walters's cum that shot into his mouth. Mr. Walter's withdrew his cock and shot the rest of his cum onto Dean's face. "You look cute with my cum dripping down your face, boy." Dean was not happy to have his faced drenched in cum and before he realized his mistake he yelled out, "Shit, why did you have to shoot all over my face, you queer." "I warned you for the last time. You will be taught a lesson for your foul language. Your debt has just been double. You owe me $400 and if you are smart you will not argue with me. Do you understand?" "I, I... I, I am so sorry. I didn't mean to swear. I was just surprise. I never had my face covered in cum. I..." "What's done is done. I suggest that you just be more careful from now on. I also strong suggest that you remember that I can and will do anything I want to you. If you ever forget this again, you will be sorry. Got it." "I understand. I'm so sorry. I'll be good." "I'm sure you will. To prove it, I want you to collect all my cum on your face with your
Buchdetails
Aktuelle Ausgabe
Erscheinungsdatum:
01.06.2014
Vorfreude! So freuen sich unsere Leser auf das Buch
Rezensionen und Bewertungen
Ähnliche Bücher für noch mehr Lesestunden
Gespräche aus der Community zum Buch
Starte mit "Neu" die erste Leserunde, Buchverlosung oder das erste Thema.
Buchdetails
Aktuelle Ausgabe
Erscheinungsdatum:
01.06.2014