The Vampire Who Played Dead (The Spinoza Trilogy Book 2)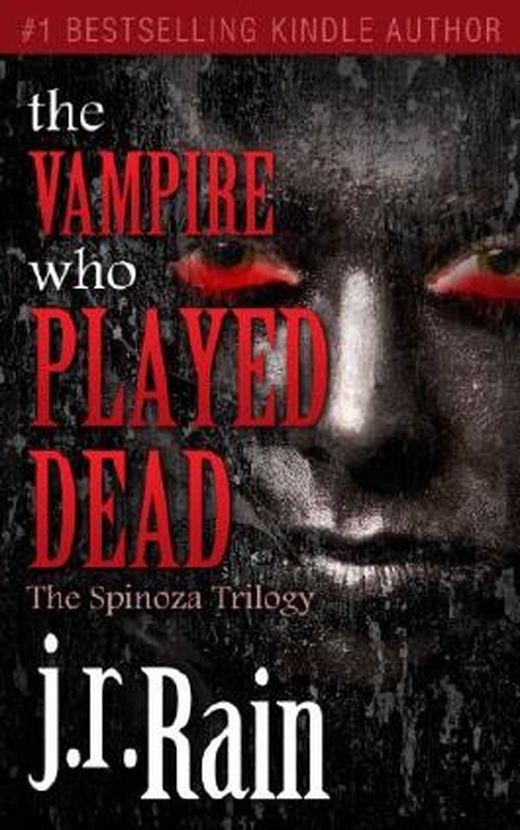 Zu diesem Buch gibt es noch keine Kurzmeinung. Hilf anderen Lesern, in dem du das Buch bewertest und eine Kurzmeinung oder Rezension veröffentlichst.
Inhaltsangabe zu "The Vampire Who Played Dead (The Spinoza Trilogy Book 2)"
Two years ago, a woman is murdered in cold blood. Now a son she'd given up for adoption returns to claim his inheritance. To verify his claim, a DNA test is ordered. Except there's one problem. Her grave is empty. Spinoza is a private investigator who specializes in finding the missing. He's good at what he does. Damn good. But he's also a recovering alcoholic and a royal mess. Hired to find the missing body, Spinoza will follow a set of clues that leads him to the unthinkable, a world of nightmares and dreamscapes. A world inhabited by the living and the dead. **Acclaim for the Novels of J.R. Rain** "Gripping, adventurous, and romantic—J.R. Rain's The Lost Ark is a breakneck thriller that traces the thread of history from Biblical stories to current-day headlines. Be prepared to lose sleep!" —James Rollins, international bestselling author of THE DEVIL COLONY and ALTAR OF EDEN "I enjoyed this immensely." —Piers Anthony, New York Times bestselling author of A SPELL FOR CHAMELEON and ON A PALE HORSE "J.R. Rain delivers a blend of action and wit that always entertains. Quick with the one-liners, but his characters are fully fleshed out (even the undead ones) and you'll come back again and again." —Scott Nicholson, bestselling author of LIQUID FEAR and DISINTEGRATION "Dark Horse is one of the best books I've read in a long time!" —Gemma Halliday, award-winning author of SPYING IN HIGH HEELS and VIVA LAS VEGAS "I thoroughly enjoyed THE VAMPIRE WITH THE DRAGON TATTOO from one of my favorite authors. A great way to spend a few hours of the afternoon." —Jen Ashton, bestselling author of MY TEENAGE HEART "Moon Dance is absolutely brilliant!" —Lisa Tenzin-Dolma, author of UNDERSTANDING THE PLANETARY MYTHS and THE GLASTONBURY TAROT "Moon Dance is a must read. If you like Janet Evanovich's Stephanie Plum, bounty hunter, be prepared to love J. R. Rain's Samantha Moon, vampire private investigator." —Eve Paludan, author of LETTERS FROM DAVID and TAKING BACK TARA "Impossible to put down. J.R. Rain's Moon Dance is a fabulous urban fantasy." —April Vine, author of THE MIDNIGHT ROSE and INTRIGUE IN INDIA "Powerful stuff!" —Aiden James, author of CADES COVE and PLAGUE OF COINS "Jim Knighthorse is a throwback to classic detectives, which is probably why I love him so much. Funny, street-smart, and tough as nails. I love this series." —Summer Lee, bestselling author of ANGEL HEART and KINDRED SPIRITS "J.R. Rain is the new modern master of vampires." —H.T. Night, bestselling author of THE WEREWOLF WHISPERER and VAMPIRE LOVE STORY "I love Jim Knighthorse! Please write faster, Mr. Rain!" —Elaine Babich, bestselling author of FALLING AGAIN and JUMPING DOWN
Buchdetails
Aktuelle Ausgabe
Erscheinungsdatum:
07.05.2011
Rezensionen und Bewertungen
Ähnliche Bücher für noch mehr Lesestunden
Gespräche aus der Community zum Buch
Starte mit "Neu" die erste Leserunde, Buchverlosung oder das erste Thema.
Vorfreude! So freuen sich unsere Leser auf das Buch
Buchdetails
Aktuelle Ausgabe
Erscheinungsdatum:
07.05.2011