The Vampire With the Dragon Tattoo (The Spinoza Trilogy Book 1)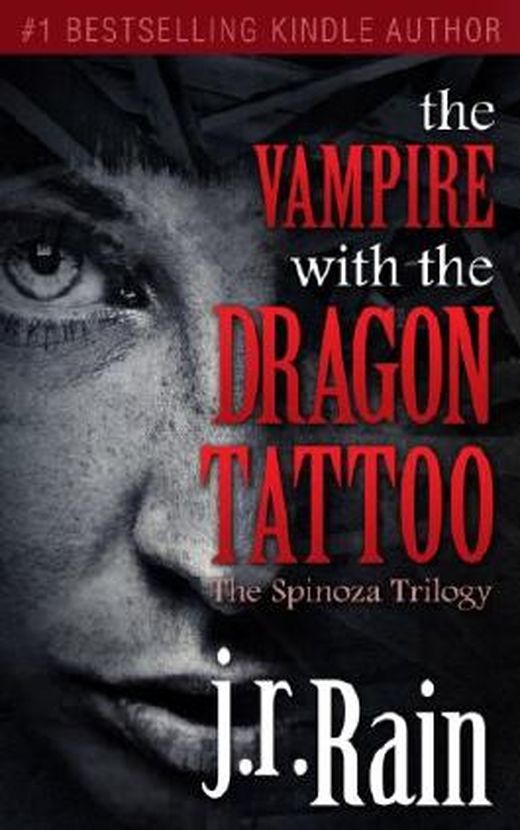 Neue Leser-Meinungen

eine typische Detektivgeschichte, bei der sich die Frage stellt: Gibt es Vampire wirklich?
Alle 1 Bewertungen lesen
Inhaltsangabe zu "The Vampire With the Dragon Tattoo (The Spinoza Trilogy Book 1)"
Three years ago, high school student Veronica Fortune witnessed the brutal murder of her parents. Now armed and dangerous, she sets out to hunt down the very thing that destroyed her life. That is, until she disappears. Spinoza is a private investigator who specializes in finding the missing. He's good at what he does. Damn good. But he's also a recovering alcoholic and a royal mess. Hired to find Veronica, Spinoza won't let his personal demons—or demons of any kind—get in the way of finding the truth about the missing girl. Now following a bizarre set of clues that leads him into stranger and stranger territory, Spinoza is about to come face-to-face with something legendary...and something hungry for blood. **Acclaim for the Novels of J.R. Rain** "Gripping, adventurous, and romantic—J.R. Rain's THE LOST ARK is a breakneck thriller that traces the thread of history from Biblical stories to current-day headlines. Be prepared to lose sleep!" —James Rollins, international bestselling author of THE DEVIL COLONY "DARK HORSE is one of the best books I've read in a long time!" —Gemma Halliday, award-winning author of SPYING IN HIGH HEELS "I enjoyed this immensely. The protagonist, Samantha Moon, is a female vampire with a husband and children. Those predate her condition; six years ago she was attacked by a vampire and rendered into one. Now she's trying to carry on with family and private eye business, and she's a feisty, skilled person, so is doing mostly okay. It is not a horror story; she buys animal blood to eat and doesn't generally prey on humans. But her husband has an increasing problem with her coldness—not of spirit, but of body. 'You sicken me and scare the hell out of me,' he tells her. 'And when I touch you it's all I can do to not gag.' She replies, 'Words every wife wants to hear.' I love this! She really doesn't deserve to be frozen out of her marriage, yet his attitude is understandable. In the course of the novel she solves the mystery she is tackling for a client, and finds a new romantic interest. What makes it special are her character and nature. I sure wouldn't have kicked her out of bed. I recommend it as light reading, odd as that may sound." —Piers Anthony, New York Times bestselling author of A SPELL FOR CHAMELEON "MOON DANCE is absolutely brilliant!" —Lisa Tenzin-Dolma, author of UNDERSTANDING THE PLANETARY MYTHS "MOON DANCE is a must read. If you like Janet Evanovich's Stephanie Plum, bounty hunter, be prepared to love J. R. Rain's Samantha Moon, vampire private investigator." —Eve Paludan, author of LETTERS FROM DAVID "Impossible to put down. J.R. Rain's MOON DANCE is a fabulous urban fantasy." —April Vine, author of THE MIDNIGHT ROSE "I totally loved THE BODY DEPARTED. My favorite scene is the one of Jesus stepping down from the cross and then the passionate and compassionate way it was treated as he went back to the cross. I will relive that for a long time to come. Thank you for your talet." —Julie Belmont, author of THE PATH TO PERSONAL SUCCESS AND FREEDOM "J.R. Rain is the new modern master of vampires." —H.T. Night, bestselling author of THE WEREWOLF WHISPERER "I love Jim Knighthorse! Please write faster, Mr. Rain!" —Elaine Babich, bestselling author of FALLING DOWN "Powerful stuff!" —Aiden James, bestselling author of PLAGUE OF COINS "Jim Knighthorse is a throwback to classic detectives, which is probably why I love him so much. Funny, street-smart, and tough as nails. I love this series." —Summer Lee, bestselling author of ANGEL HEART
Buchdetails
Aktuelle Ausgabe
Erscheinungsdatum:
11.09.2010
Rezensionen und Bewertungen
Ähnliche Bücher für noch mehr Lesestunden
Gespräche aus der Community zum Buch
Starte mit "Neu" die erste Leserunde, Buchverlosung oder das erste Thema.
Buchdetails
Aktuelle Ausgabe
Erscheinungsdatum:
11.09.2010