Delphi Complete Works of Jane Austen (Illustrated)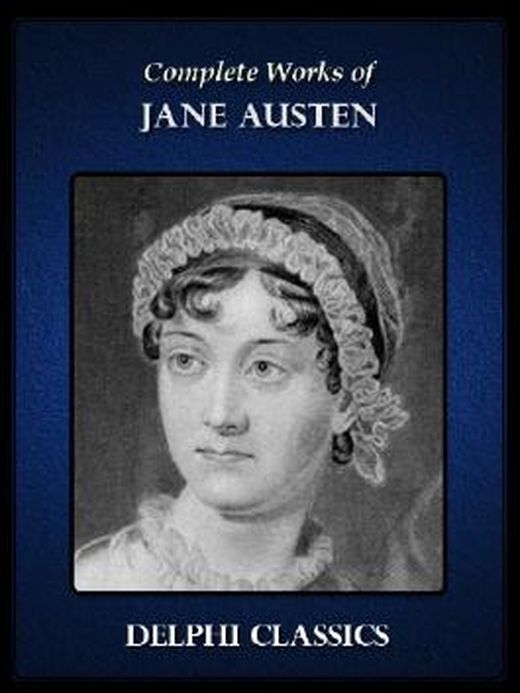 Zu diesem Buch gibt es noch keine Kurzmeinung. Hilf anderen Lesern, in dem du das Buch bewertest und eine Kurzmeinung oder Rezension veröffentlichst.
Auf der Suche nach deinem neuen Lieblingsbuch? Melde dich bei LovelyBooks an, entdecke neuen Lesestoff und aufregende Buchaktionen.
Inhaltsangabe zu "Delphi Complete Works of Jane Austen (Illustrated)"
Features: * annotated introductions to the novels and other texts, giving contextual information * ALL of the novels are fully illustrated with original artwork – enjoy the true flavour of the Regency/Georgian texts on your Kindle! * 'Pride and Prejudice' and 'Sense and Sensibility' have multiple sources of illustrations, bringing these great classics visually alive * Even the rare unfinished novels The Watsons and Sanditon are included * the COMPLETE letters * countless images related to Austen, her works and the beautiful Hampshire places she lived in * ALL of the Juvenilia works are included * scholarly ordering of texts into chronological order and literary genres * special images linking to the famous film and TV adaptations of Austen's works * each novel now has its own contents table, aiding navigation around the large file *UPDATED with BONUS text A MEMOIR OF JANE AUSTEN BY JAMES EDWARD AUSTEN-LEIGH - explore the biography written by Austen's nephew, which sparked new interest in the writer in Victorian times The eBook also includes a front no-nonsense table of contents to allow easy navigation around Austen's oeuvre. This is the definitive Kindle edition of the great literary giant Jane Austen. Welcome to hours upon hours upon hours of reading one of literature's greatest novelists! Please note: we aim to provide the most comprehensive author collections available to Kindle readers. Sadly, it's not always possible to guarantee an absolutely 'complete' works, due to copyright restrictions or the scarcity of minor works. However, we do ensure our customers that every possible major text and a wealth of other material are included. We are dedicated to developing and enhancing our eBooks, which are available as free updates for customers who have already purchased them. CONTENTS The Novels SENSE AND SENSIBILITY PRIDE AND PREJUDICE MANSFIELD PARK EMMA NORTHANGER ABBEY PERSUASION LADY SUSAN The Unfinished Novels THE WATSONS SANDITON The Shorter Fiction LOVE AND FRIENDSHIP LESLEY CASTLE CATHARINE EVELYN FREDERIC & ELFRIDA JACK & ALICE EDGAR AND EMMA HENRY AND ELIZA THE ADVENTURES OF MR. HARLEY SIR WILLIAM MOUNTAGUE MEMOIRS OF MR. CLIFFORD THE BEAUTIFUL CASSANDRA AMELIA WEBSTER THE THREE SISTERS THE MYSTERY THE HISTORY OF ENGLAND A FRAGMENT THE GENEROUS CURATE A TALE. THE FIRST ACT OF A COMEDY ODE TO PITY The Complete Letters THE HOUSE IN WINCHESTER WHERE JANE AUSTEN DIED A COLLECTION OF LETTERS A COLLECTION OF LETTERS LETTER THE FIRST LETTER THE SECOND LETTER THE THIRD LETTER THE FOURTH LETTER THE FIFTH TO MISS JANE ANNA ELIZABETH AUSTEN SCRAPS THE FEMALE PHILOSOPHER A LETTER FROM A YOUNG LADY A TOUR THROUGH WALES The Biography A MEMOIR OF JANE AUSTEN BY JAMES EDWARD AUSTEN-LEIGH * * * *
Buchdetails
Aktuelle Ausgabe
Erscheinungsdatum:
12.04.2011
Rezensionen und Bewertungen
Ähnliche Bücher für noch mehr Lesestunden
Gespräche aus der Community zum Buch
Starte mit "Neu" die erste Leserunde, Buchverlosung oder das erste Thema.
Buchdetails
Aktuelle Ausgabe
Erscheinungsdatum:
12.04.2011