Games of Rome (Dominus Book 2)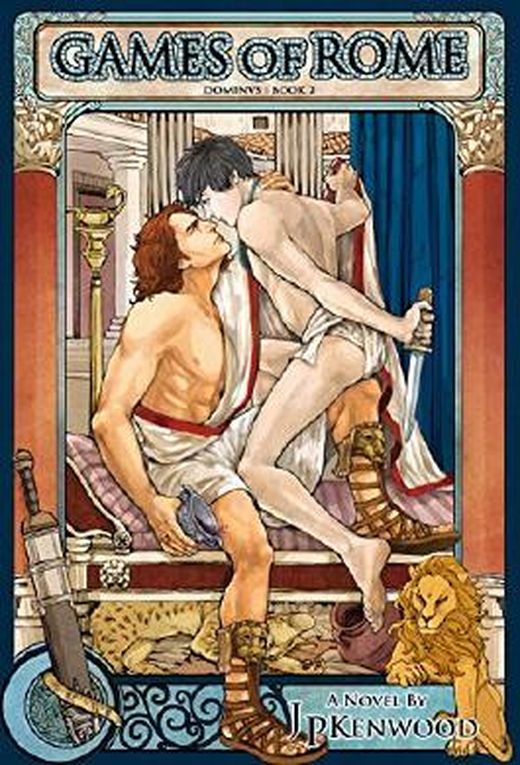 Inhaltsangabe zu "Games of Rome (Dominus Book 2)"
In this sequel to Dominus, Gaius Fabius Rufus, the victorious general of Rome's brutal Dacian Wars, finds his loyalties and his affections pulled in different directions. Should he return to Rome and secure his claim to the imperial throne, or remain at his seaside villa and protect his pleasure slave, the fierce Dacian prince, Allerix? Retaliation for the murder of his beloved friend beckons him home, but his desire for justice could put both him and Allerix in mortal danger. As Gaius's deceptions multiply, another tragedy strikes. Will the Lion of the Lucky IV Legion be forced to sacrifice his besotted heart to achieve his aspirations for supreme power? Every moment since Allerix's violent capture has tested the young prince's fortitude and cunning. If he can kill the triumphant emperor who decimated his Dacian nation, revenge and immortality will be his glorious, everlasting rewards. But to realize his scheme for vengeance, he must deceive the Roman master whose body he lusts, the handsome, arrogant man whom he has grown to adore and admire. Can two former enemies—the conqueror and the conquered—find trust and true love, or are the consequences of war destined to tear them apart? Can Gaius and Allerix survive the perilous games of Rome? Dominus is a plot-packed erotic m/m fantasy set in ancient Rome during the reign of Emperor Trajan (AD 98-117). Games of Rome is the second book in this alternative history saga—a tumultuous journey of forbidden love, humor, sex, friendship, political intrigue, deception, and murder. "I love when a book meets every one of my expectations. I love even more when a book exceeds them, and JP Kenwood's Games of Rome does just that in every way. I was so impressed by the author's Dominus, and now, that book's sequel has proven Kenwood's talent for solid storytelling, building beautiful settings, offering the perfect amount of historical context, creating engaging and layered characters, and tapping into readers' emotions. I don't mind admitting this book wrung a few tears from me either. When an author can accomplish that, forming those sorts of attachments between reader and characters, it makes the reading all the more rewarding. ...One of the more interesting characteristics of this series is Gaius's marriage, as well as the social contradiction of men having sex with other men. There is no expectation of monogamy in the marriage as is certainly portrayed on Gaius's part; nor is bisexuality strictly taboo. It was, however, unacceptable for men to engage in a sexual relationship with a peer. Same sex encounters were left strictly between slave and master, which is what adds such a poignant end note to Gaius and Lucius's affair. I love that these books are informative but not in a textbook way. The author weaves these small details into the plot in a way that makes them all the more interesting, and, when it comes down to it, makes this series unique in the LGBT fiction genre. If you love a plotty and well written historical with plenty of intrigue and interesting characters, I can't recommend this series enough." (excerpt of the 5 ★ review) ~~ Lisa at The Novel Approach
Buchdetails
Aktuelle Ausgabe
Erscheinungsdatum:
17.11.2015
Rezensionen und Bewertungen
Ähnliche Bücher für noch mehr Lesestunden
Gespräche aus der Community zum Buch
Starte mit "Neu" die erste Leserunde, Buchverlosung oder das erste Thema.
Buchdetails
Aktuelle Ausgabe
Erscheinungsdatum:
17.11.2015