Before Midnight (The Blood Prince series) (Volume 1)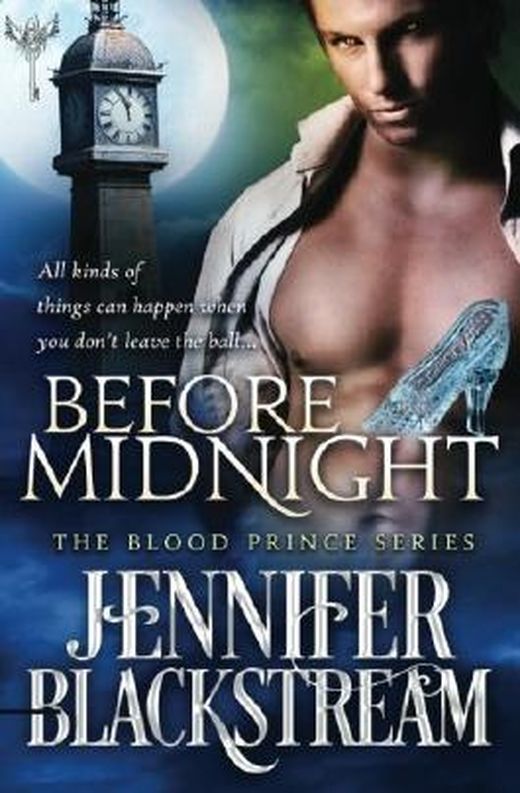 Zu diesem Buch gibt es noch keine Kurzmeinung. Hilf anderen Lesern, in dem du das Buch bewertest und eine Kurzmeinung oder Rezension veröffentlichst.
Auf der Suche nach deinem neuen Lieblingsbuch? Melde dich bei LovelyBooks an, entdecke neuen Lesestoff und aufregende Buchaktionen.
Inhaltsangabe zu "Before Midnight (The Blood Prince series) (Volume 1)"
The USA Today bestselling Blood Prince series kicks off with a twisted Cinderella tale of Loupe, an enslaved maiden cursed to be a loup garou, and Etienne, the fierce werewolf prince whose fate lies in her hands. ★★★★★ "Cinderella meets American Werewolf in Paris." ★★★★★ "You'll never guess how the fairy godmother is portrayed and how the shoe gets put into the story but I can guarantee that you will be shocked; especially the step-mother and step-sisters. I will tell you, it has more of the Grimm feel to it than a Disney feel." An alpha wolf fighting a powerful curse . . . The werewolf prince Etienne is turning into a human. A fierce and loyal pack, Etienne and his family have protected their kingdom with tooth and claw--literally--for hundreds of years. Unfortunately, the spell of a well-meaning witch is slowly stealing the beast from inside him. Only the bite of a cursed werewolf--one who was not born with the beast inside--can save him from losing everything. He has no time for anything that will not lead him to a cure for the curse. Not even the beautiful maiden whose gentle nature soothes his soul even as she tempts him into primal pursuits of an entirely different nature... A maiden enslaved by her stepfamily, who dares to reach for more . . . Loupe lives in terror. Terror of the bloodthirsty stepfamily who treats her like a slave, and terror of the beast trapped inside her. Bitten by a werewolf while dealing with the illegal gains of her stepfamily's poaching, Loupe's dreams of a strong husband who would take her away from her servant-like existence are over. A woman who becomes a mindless beast on the night of the full moon has no place in a marriage bed. Not even if that bed belongs to a prince with the manners of royalty and the hungry eyes of a wolf. Will Loupe overcome her fear of the monster inside her in time to save Etienne from a mortal fate? Or will her bloodthirsty stepmother and stepsisters hunt them down and destroy them both? Scroll up and click the buy button to find out now! ★★★★★ "Has all the iconic images we have come to associate with Cinderella but with a new twist!" ★★★★★ "Seriously nerve wracking, and the most heart breaking and heart wrenching story." ★★★★★ "As an added bonus, the introduction and afterward were extremely intriguing in their own right, creating a context for additional stories in a series that promises to re-envision traditional fairy tales in a paranormal romance twist." +Cliffhanger-free + HEA BLOOD PRINCE SERIES READING ORDER: Book 1 - Before Midnight (Blood Prince Series #1) Book 2 - One Bite (Blood Prince Series #2) Book 3 - Golden Stair (Blood Prince Series #3) Book 4 - Divine Scales (Blood Prince Series #4) Book 5 - Beautiful Salvation (Blood Prince Series #5) Final Installment! BLOOD PRINCE WORLD Dead to Begin With BLOOD REALM SERIES READING ORDER (SPIN-OFF FROM BLOOD PRINCE SERIES): Book 1 - All for a Rose (Blood Realm Series: Book 1) Book 2 - Blue Voodoo (Blood Realm Series: Book 2) Book 3 - The Archer (Blood Realm Series: Book 3)
Buchdetails
Aktuelle Ausgabe
Ausgabe:
Flexibler Einband
Verlag:
Skeleton Key Publishing
Erscheinungsdatum:
14.04.2016
Rezensionen und Bewertungen
Ähnliche Bücher für noch mehr Lesestunden
Gespräche aus der Community zum Buch
Starte mit "Neu" die erste Leserunde, Buchverlosung oder das erste Thema.
Buchdetails
Aktuelle Ausgabe
Ausgabe:
Flexibler Einband
Verlag:
Skeleton Key Publishing
Erscheinungsdatum:
14.04.2016