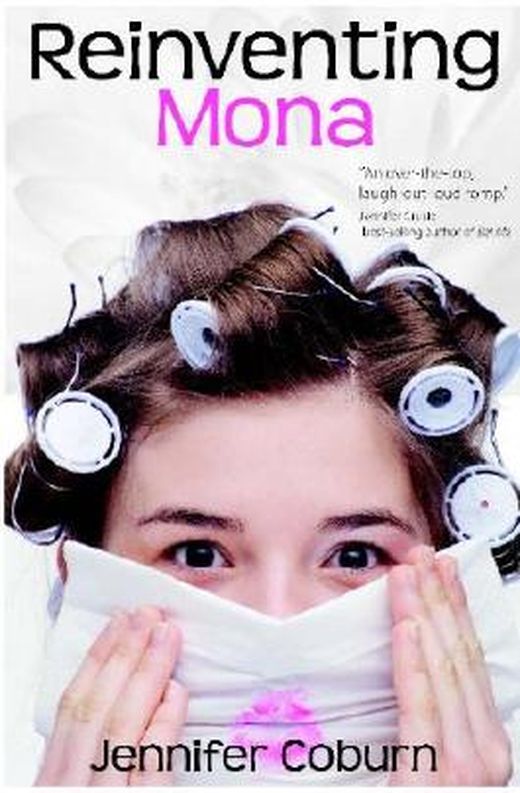 Neue Kurzmeinungen
T
wunderbare Typen, ein toller Erzählstil und eine Hauptfigur, die in ein neues "ich" startet
Alle 2 Bewertungen lesen
Inhaltsangabe zu "Reinventing Mona"
What's new? Me, for starters... It all began when my job offered me a buyout package. That's when the realization hit: I'm young, I'm rich (thanks to a hefty inheritance), and I'm boring. Things are gonna change-starting now... Building a better man trap... First things first: Exercise. Carrot juice. Straight hair. Whiter teeth. Clothes that fit. But wait-there's more. I'm finally ready to take a chance on love with the perfect guy. He's handsome. He's smart. He's reliable. He's my CPA. Problem is, I'm clueless about winning him over. It's time to call in an expert. It's time to call in The Dog. Down, boy. Mike "The Dog" Dougherty is a man's man. A guy's guy. Okay, he's a chauvinist pig, and his sty is "The Dog House," a testosterone-charged column in Maximum for Him magazine. On one hand, I abhor all he stands for. On the other hand, who better to coach me? So here I am. Learning the complex unspoken language of the American male (Talk, bad. Sex, good.); trying exciting new things (Stripping lessons are empowering. Really.); falling for Mike. Uh oh. But the Mike I'm getting to know is different from The Dog. And the Mona I'm becoming isn't quite who I expected, either. This whole makeover scheme is getting crazier by the minute. But "crazy" beats "boring"...right? "An over-the-top, laugh-out-loud romp." Jennifer Crusie, best-selling author of Bet Me "A coming-of-age novel for women approaching, at or over 30, Reinventing Mona is a witty, surprising, and sometimes sad—in the good-cry way." Valerie Frankel, best-selling author of The Not-So Perfect Man "Jennifer Coburn's giving personality and warm heart makes for a giving novel filled with the best of chick lit, so sit back, enjoy, and receive her gifts with a smile." Lynn Isenberg, author of My Life Uncovered "The two great pleasures of reading this witty, wisecracking novel are witnessing Mona Warren discover her own possibilities as you watch her discover the key to real love: having the courage to be yourself!" Diane Stingley, Dress You Up in My Love "By turns funny and poignant, combining elements of screwball comedy with a quest to get over the past and be loved in the present, Reinventing Mona is sure to please the readers who enjoyed The Wife of Reilly." Lauren Baratz-Logsted, author of The Thin Pink Line and Crossing the Line "Reinventing Mona is a clever, sparkling tale of personal discovery, that kept me turning the pages late into the night! Jennifer Coburn does a lovely job of developing characters that shine, not despite their flaws, but because of them. You can't help but find something familiar in each of them. I was rooting for the entire cast from beginning to end. Mona is a real winner!" Donna Kauffman, best-selling author of The Cinderella Rules "Watching Mona Warren reinvent herself is like watching Plain Jane metamorphose into a modern day Scarlett O'Hara. Original, funny and heartfelt Jennifer Coburn once again delivers another creative page-turner. This book is a wonderful invention!" Whitney Lyles, author of Always the Bridesmaid "Jennifer Coburn has invented a Mona with misadventures you'll remember, and a heartwarming, page-turning, funny story that will leave you wanting more." Laurie Graff, author of You Have to Kiss a Lot of Frogs
Buchdetails
Aktuelle Ausgabe
Erscheinungsdatum:
31.03.2007
Rezensionen und Bewertungen
Ähnliche Bücher für noch mehr Lesestunden
Gespräche aus der Community zum Buch
Starte mit "Neu" die erste Leserunde, Buchverlosung oder das erste Thema.
Vorfreude! So freuen sich unsere Leser auf das Buch
Buchdetails
Aktuelle Ausgabe
Erscheinungsdatum:
31.03.2007