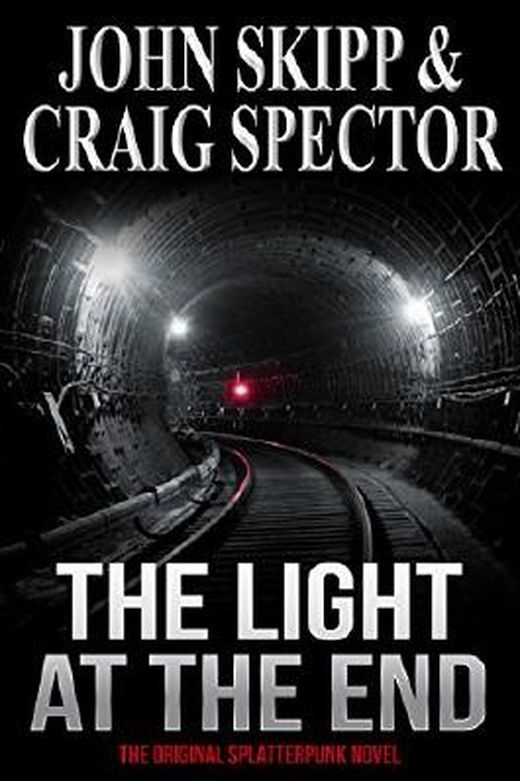 Zu diesem Buch gibt es noch keine Kurzmeinung. Hilf anderen Lesern, in dem du das Buch bewertest und eine Kurzmeinung oder Rezension veröffentlichst.
Auf der Suche nach deinem neuen Lieblingsbuch? Melde dich bei LovelyBooks an, entdecke neuen Lesestoff und aufregende Buchaktionen.
Inhaltsangabe zu "The Light at the End"
An adrenaline-charged tale of unrelenting suspense that sparks with raw and savage energy... The newspapers scream out headlines that spark terror across the city. Ten murders on the New York City subway. Ten grisly crimes that defy all reason -- no pattern, no m.o., no leads for police to pursue. The press dubs the fiend the "Subway Psycho"; the NYPD desperately seeks their quarry before the city erupts in mass hysteria. But they won't find what they're looking for.

Because they all think that the killer is human.

Only a few know the true story -- a story the papers will never print. It is a tale of abject terror and death written in grit and steel... and blood. The tale of a man who vanished into the bowels of the urban earth one night, taken by a creature of unholy evil, then left as a babe abandoned on the doorstep of Hell. Now he is back, driven by twin demons of rage and retribution.

He is unstoppable. And we are all his prey... unless a ragtag band of misfit souls will dare to descend into a world of manmade darkness, where the real and unreal alike dwell in endless shadow. A place where humanity has been left behind, and the horrifying truth will dawn as a madman's chilling vendetta comes to light...

Filled with gripping drama and harrowing doomsday dread, The Light at the End is the book that ushered in a bold new view of humankind's most ancient and ruthless evil; a mesmerizing novel from two acknowledged masters of spellbinding suspense.

OTHER BOOKS BY JOHN SKIPP & CRAIG SPECTOR:

Animals

Wild Things...
They've been with us forever - prowling the smoky roadhouse dives that are their watering holes and hunting grounds. Predators, lurking amidst the human herd. Changing shape at will. Lusting for blood and meat they are gods in the wild. Gods in disguise. And they feed on the spark inside each of us.

The Scream

Rock 'n' Roll. Hell. Two great tastes that taste great together. Long before Elvis gyrated on the Sullivan Show or the Beatles toiled the smoky red-light bars of Hamburg, music has been sowing the seeds of liberation. Or damnation. With each new generation the edge of rebellion pushed farther. Rhythms quickened. Volume increased. Lyrics coarsened. The rules continued to be broken, until it seemed that there were no rules at all.

A Question of Will

Paul Kelly is a good man: a firefighter and paramedic facing death and danger daily, risking his own safety for the sake of strangers. Paul has seen tragedy a thousand times, but it has never been his own. Until now… A shocking crime. A loved one, brutally murdered. Paul's life is suddenly invaded by police, reporters, the harsh glare of spotlights on a family's private sorrow. The killer shows no sorrow, no remorse – a teen sociopath whose dead eyes stare in sullen silence. Paul does not want blood or vengeance. He wants to know why.

Conscience

If Jim Thompson wrote A CHRISTMAS CAROL, it might go a little something like this...
Buchdetails
Aktuelle Ausgabe
Erscheinungsdatum:
25.10.2010
Rezensionen und Bewertungen
Ähnliche Bücher für noch mehr Lesestunden
Gespräche aus der Community zum Buch
Starte mit "Neu" die erste Leserunde, Buchverlosung oder das erste Thema.
Buchdetails
Aktuelle Ausgabe
Erscheinungsdatum:
25.10.2010