100 Romance Writing Prompts (Fiction Ideas Vol. 2)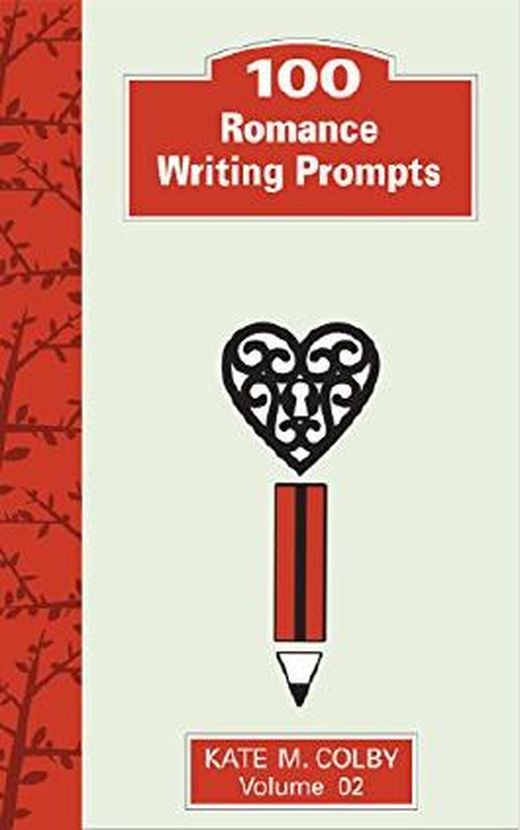 Zu diesem Buch gibt es noch keine Kurzmeinung. Hilf anderen Lesern, in dem du das Buch bewertest und eine Kurzmeinung oder Rezension veröffentlichst.
Auf der Suche nach deinem neuen Lieblingsbuch? Melde dich bei LovelyBooks an, entdecke neuen Lesestoff und aufregende Buchaktionen.
Inhaltsangabe zu "100 Romance Writing Prompts (Fiction Ideas Vol. 2)"
Have you always wanted to write a great love story? This booklet contains 100 romance writing prompts to help you get started. Do you have a novel burning inside you but feel trapped by writer's block? Are you an established romance author looking for a fresh new idea? If you're ready to stop staring at the blank page and start writing NOW, 100 Romance Writing Prompts is the booklet for you. There's no fluff and no wasted words – just 100 fiction prompts to get you back to what you do best: writing. 100 Romance Writing Prompts is packed with character- and story-focused prompts to jumpstart your fiction writing. The prompts have been carefully designed to address each stage of a romance story: meeting, conflict, and happily ever after. Inside, you'll find prompts in the following romance subgenres: 1. Contemporary 2. Historical 3. Inspirational 4. Military & Western 5. New & Young Adult 6. Paranormal 7. Science Fiction & Fantasy 8. Suspense 9. Time Travel 10. Erotic Each section contains 10 thought-provoking prompts. Practice them in order, or dive right into to what inspires you most. You've already wasted enough energy on writer's block. It's time to get started on your next great romance piece. Fall in love with writing again. Buy 100 Romance Writing Prompts today. SAMPLE PROMPTS Paranormal A vampire attacks your character. However, before your character can be killed or turned, another person rescues him. Your character and his rescuer share a bond, and eventually, it leads to deeper feelings. After dating for a while, your character discovers that his rescuer-turned-lover is also a vampire. Is your character willing to stay in the relationship? How do other vampires or humans react to their romance? Time Travel The couple in your story mysteriously winds up back on the day they met. While they are still in love, as with most people, they do have a few regrets about their lives. Do they decide to act the same and stay together, or do they explore their "what ifs" and risk losing their relationship? If they choose the latter, how do they eventually find their way back to each other? NOTE FROM THE AUTHOR If you're in a creative rut, know that I've been there, too. I spent far too long struggling with my inability to write, and it negatively affected several aspects of my life. That's why I wrote 100 Romance Writing Prompts – because I know what it's like to feel creatively empty, and I want to help other writers beat their own blocks. In this booklet, I've combined techniques from my days in university (I hold a Bachelor of Arts in Creative Writing) with the real-world lessons I learned from writing my own fiction novels. The result? A list of 100 prompts to get your creative gears spinning. But that's all I can do. The rest is up to you. Get back to writing today. Scroll up and hit buy now. - Kate P.S. Be on the lookout for future booklets – each with 100 more genre-themed fiction writing prompts!
Buchdetails
Aktuelle Ausgabe
Erscheinungsdatum:
14.02.2016
Rezensionen und Bewertungen
Ähnliche Bücher für noch mehr Lesestunden
Gespräche aus der Community zum Buch
Starte mit "Neu" die erste Leserunde, Buchverlosung oder das erste Thema.
Buchdetails
Aktuelle Ausgabe
Erscheinungsdatum:
14.02.2016