Perfect for You (A Laurel Heights Novel)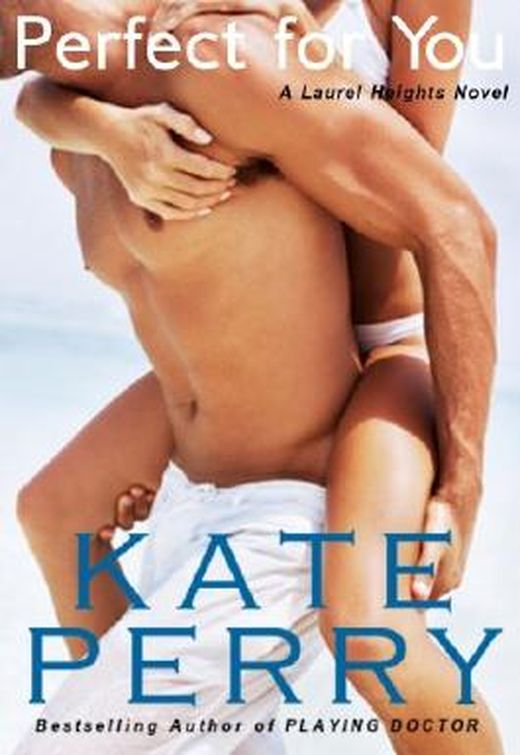 Zu diesem Buch gibt es noch keine Kurzmeinung. Hilf anderen Lesern, in dem du das Buch bewertest und eine Kurzmeinung oder Rezension veröffentlichst.
Inhaltsangabe zu "Perfect for You (A Laurel Heights Novel)"
Over 3.5 million readers have already fallen for Kate's Laurel Heights Novels. Fall in love with the book that started it all... A Laurel Heights Novel, Book 1 Freya Godwin's muse has gone MIA. With Freya just hired to redesign the top adult website company in the country, her muse couldn't have chosen a worse time to disappear. Determined to get her sexy back, Freya puts an ad online, hoping to find the right man to inspire her. Unfortunately, all roads point back to her upstairs neighbor Greg Cavanaugh. He's everything she doesn't want: a playboy and scumbag lawyer. Except if he's so wrong for her, why does his touch feel like magic? And why does being with him make her believe anything is possible? The rest of Kate Perry's fun, sexy Laurel Heights series is available now: Book 1: PERFECT FOR YOU Book 2: CLOSE TO YOU Book 3: RETURN TO YOU Book 4: LOOKING FOR YOU Book 5: DREAM OF YOU Book 6: SWEET ON YOU Book 7: TAMED BY YOU Book 8: HERE WITH YOU Novelette: ALL FOR YOU Book 9: MAD ABOUT YOU Book 10: LOVED BY YOU And get to know the Summerhills... Book 1: SAY YOU WILL Book 2: LOST IN LOVE Book 3: LET'S MISBEHAVE Like strong independent women and the sexy alpha heroes who love them? Are you a fan of the greats like Bella Andre, Kristan Higgins, and Marie Force? Then try Kate's quirky romances. We think you'll love them, too. REVIEWS: "Kate Perry is on my auto buy list." -Night Owl Romance "Hot! Recommended!" -Bookpleasures "Kate's brilliant, as evidenced by the fact that she married me." - the Magic Man, Kate's husband "I can't help the ear-to-ear smile I have plastered to my face when reading any of Kate's books... She makes me laugh out loud, even on a crowded bus!"-Donna, Public Transit Romance Reviewer "Perry's storytelling skills just keep getting better and better!" -Romantic Times Book Reviews "Kate's writing is fluid, with a touch of sexiness and loads of romance, just what you need to relax after a long, hard-working day." -Gabby, Romance Reader Extraordinaire "Kate writes books?" -Kia, Kate's brother "Kate Perry's Laurel Heights series is of my most guilty pleasures. ;) Keep on keepin' on and kickin' ass!" -R, Closet Romance Fan "Reading Kate Perry's books is my favorite way to spend an afternoon (well..okay, my second favorite way, the husband insists I clarify...)" -M.W., Bedroom Enthusiast "A winning and entertaining combination of humor and pathos." -Booklist
Buchdetails
Aktuelle Ausgabe
Verlag:
Phoenix Rising Enterprises, Inc.
Erscheinungsdatum:
29.12.2011
Vorfreude! So freuen sich unsere Leser auf das Buch
Rezensionen und Bewertungen
Ähnliche Bücher für noch mehr Lesestunden
Gespräche aus der Community zum Buch
Starte mit "Neu" die erste Leserunde, Buchverlosung oder das erste Thema.
Buchdetails
Aktuelle Ausgabe
Verlag:
Phoenix Rising Enterprises, Inc.
Erscheinungsdatum:
29.12.2011