Sex Lessons - Virgin/M/f/f Hardcore Penetration/Seduction-Erotica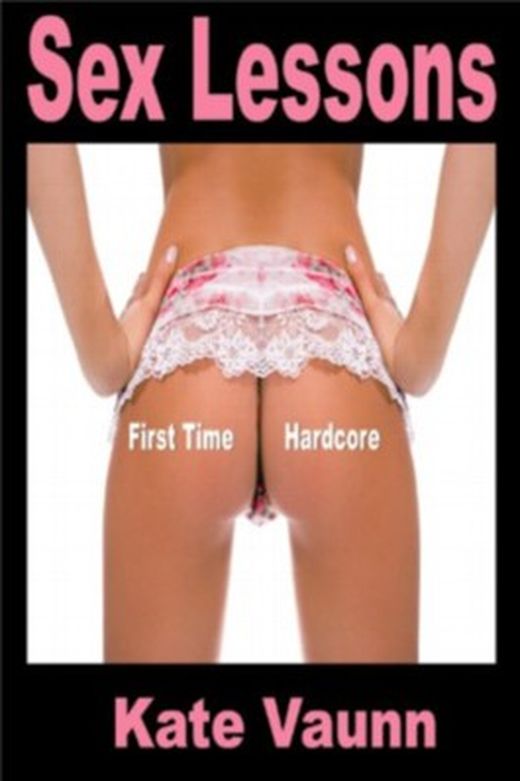 Zu diesem Buch gibt es noch keine Kurzmeinung. Hilf anderen Lesern, in dem du das Buch bewertest und eine Kurzmeinung oder Rezension veröffentlichst.
Auf der Suche nach deinem neuen Lieblingsbuch? Melde dich bei LovelyBooks an, entdecke neuen Lesestoff und aufregende Buchaktionen.
Inhaltsangabe zu "Sex Lessons - Virgin/M/f/f Hardcore Penetration/Seduction-Erotica"
Molly's first time. Excerpt: I slid out from under him, grabbed my bathrobe and toiletries bag and went up the hall to the girl's shower. I could see a slight trace of blood, and I was still a little tender. I got in the shower, letting the hot water run over my head and shoulders, down my back. I turned to the shower and washed away the traces of blood. The rubbing felt good, I felt myself getting wet again. Most of the girls on the floor were already asleep; I peeked out of the curtain to see if I was still alone. When I saw that the room was empty, I started to rub myself, first slowly then faster. As I stimulated my clit, I felt the wetness; the moisture returning and I knew that I need some sort of relief. Just a little more.... my climax came quickly, I shuddered under the water, somehow, it still wasn't enough. I got back to my room; John was still asleep. I curled up behind him spoon fashion and drifted off. Sometime later I felt him stir and wake up. "Honey, I have to go, you know they still check the freshman dorms, I'll have to sneak in as it is. God I love you, thanks it felt so good." We kissed and he left. Chapter 2. Finding My Sugar Daddy "So Molly how was it?" Oh Christ, it was Ginny, she had the room next to me, she had to have heard. "How was what," I said, stalling for time. "Come on, it's okay, I couldn't help but hear you and John last night, was he any good?" Ginny was a year ahead of me and had been my best friend all through my first year at college. She had boyfriends out the wazoo, several of which had kept me awake and horny from the sounds through the wall. I know I didn't have as good a time as she did, and last night certainly didn't last as long as some of her marathon sessions. I really felt that I needed a little advice; I really thought that things would come more naturally. "I don't know Ginny, it wasn't what I expected, it was all over so quick!" The playful banter left Ginny's voice. "Was it your first time?" I nodded, I felt ashamed and I didn't know why. "Come on, let's get some breakfast and talk about it, it will help, I know." Over breakfast that morning, I sat and opened up to Ginny about how the night had gone. She told me that she wasn't too surprised. "Anyone can have sex, it's in the genes, but good sex is a different matter. Do you think that Johnny was telling you the truth about it being his first time? From the way you said that he performed, or didn't, as the case may be, it wouldn't surprise me. Good sex, as opposed to just any sex takes some time to learn. Not always a long time, but some time to learn just like any other subject. The next time you and Johnny sleep together, tell him that you need a little longer, and if he can't hold out, certainly keep him awake for a few minutes. I find that many guys want to crash out immediately after cumming, but if you can keep them awake for 10 min. with a little bit of effort they're not just ready, but anxious to go again, and always last a lot longer. Try a few good "How to" books, or better yet, find yourself a Sugar Daddy!! That is what I did." "A Sugar Daddy?" "Yeah, someone about 35 to 45 who would be interested in teaching you about sex, without the hang-ups of looking for a commitment. I think almost all guys in that age range out there want that, but the key is finding one whose life you won't screw up. No wife, etc. to cause problems." "Where did you find someone like that?" "I lost my virginity the summer after I graduated high school, to my boyfriend. We had been dating for about 2 years with nothing more than some necking. I didn't want to go off to college a virgin and neither did he. We both knew that we probably didn't have much chance of staying together going to different colleges so it was sort of a farewell fuck. It wasn't too much different than what happened to you." "My freshman year, I had a TA in chemistry that I got close to. He was about 25, finishing up his PhD, and dropped me
Buchdetails
Aktuelle Ausgabe
Erscheinungsdatum:
13.08.2013
Rezensionen und Bewertungen
Ähnliche Bücher für noch mehr Lesestunden
Gespräche aus der Community zum Buch
Starte mit "Neu" die erste Leserunde, Buchverlosung oder das erste Thema.
Buchdetails
Aktuelle Ausgabe
Erscheinungsdatum:
13.08.2013