Submit To Me - Gay/Hardcore Sex/Anal Penetration/Seduction-Erotica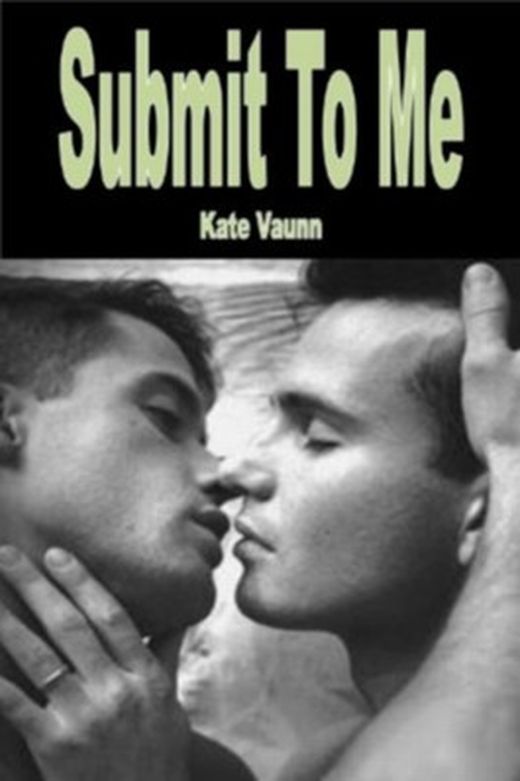 Zu diesem Buch gibt es noch keine Kurzmeinung. Hilf anderen Lesern, in dem du das Buch bewertest und eine Kurzmeinung oder Rezension veröffentlichst.
Auf der Suche nach deinem neuen Lieblingsbuch? Melde dich bei LovelyBooks an, entdecke neuen Lesestoff und aufregende Buchaktionen.
Inhaltsangabe zu "Submit To Me - Gay/Hardcore Sex/Anal Penetration/Seduction-Erotica"
Excerpt: I believe he sensed I wanted to stroke my cock; He wrapped his arms around me, and turned us over in one movement, with his cock still buried in my ass. I was now lying on top my cock was, exposed. I could touch it as he buried his feet into the ground. He pushed his cock further in. He was such a powerful big man I am little, compared to him. He continued to fuck me pulling the cock all the way to the head, and then slamming back in constantly, he fucked me hard. I was moving my hand up and down the shaft of my cock. Soon we both tensed we screamed out in ecstasy as he shot his hot wet cum up inside my ass, my hot cum shot from the tip of my cock landing on the roof of the tent. As soon as we were done, he tossed me over to my side of the tent not another word spoken. We fell asleep. The next morning we packed the tent. We headed back to the main camp; he told the commander that he needed to pair with someone else that I snored too much. That was it a month later he and his family sent to a new duty station. I had not heard from him since that night. I lay there with mixed emotions, many times over the years I stroked my cock to that event. Now he was here tomorrow, would he use me again for his fuck partner and then just leave me without a word. Should I not pick him up what was he really doing in my life now, after all these years? Sunday morning I drove to the airport to pick Carver up what, was it going to be like seeing someone that had affected my life in so many ways, in such a little portion of time? It had been eighteen years I am sure I had changed physically I was not twenty-one anymore, but neither was he. Perhaps he would laugh at the fact I did not have the six-pack I once had. I was thinner on top. I mean that for thirty-nine, I thought I was still good-looking; I was going to meet a man that had made the military his life. I am sure he was still in great shape. It would have been nice if he had given me some warning, so I could have had time to work on my figure. Now I had to suck it up until my clothes came off. I just knew he would laugh. When I got to the airport, He was waiting out on the curb just where he told me he would be. He was dressed in a pair of Levi's a nice leather jacket I am sure was Coach. He was wearing a maroon turtleneck, from what I could see he had not changed too much, he had a little gray hair around his temples. His hair was still dark black. I pulled up next to the tall man. "Hey Carver, I am right here. I got out and opened the trunk on my 1969 Monte Carlo, I have had the car since I got my driver's license in 1979. My dad bought it for me, I know it is 2001 and I should maybe buy something new, but hell she was my baby, I put a new power train in her, had the upholstery redone, and all the body work. She looked good. "Nice car, is this the same car you talked about, when your dad bought it for you clear back in 1979. "Yes, it is the same car. " I said. "Cool." He said and shook his head. "So you spent your twenty years, what rank did you finish with?" "I made it to E8 1st Sergeant; I guess I could have stayed in longer and made Sergeant Major that would have been 6 or 7 more years, Hell I am 40 I want to have some fun." He looked at me and smiled. "Is there that big a difference between First Sergeant and Sergeant Major in your retirement?" "About twelve, thirteen hundred per month that's all..." He smiled and said. You are still young so with a job and your retirement I guess you will be doing pretty well. "Yep, except the ex gets a chunk. So how long did you stay in?" "I made it to E5 I only stayed eight. My wife wanted out, so I got out now I am divorced. She gets her chunk too. " "How is Marge?" He asked. "She is ok she has gotten fat." How's Ginger! "She did not get fat, just bitchy she asked me for a divorce and ran away with a Major, I guess I could have made a stink. After we lost Devin, our marriage fell apart." He said with a look of sorrow
Buchdetails
Aktuelle Ausgabe
Erscheinungsdatum:
22.07.2013
Rezensionen und Bewertungen
Ähnliche Bücher für noch mehr Lesestunden
Gespräche aus der Community zum Buch
Starte mit "Neu" die erste Leserunde, Buchverlosung oder das erste Thema.
Buchdetails
Aktuelle Ausgabe
Erscheinungsdatum:
22.07.2013