THE BRIDE TO BE'S LESBIAN SEDUCTION (A Group First Lesbian Sex Erotica Story)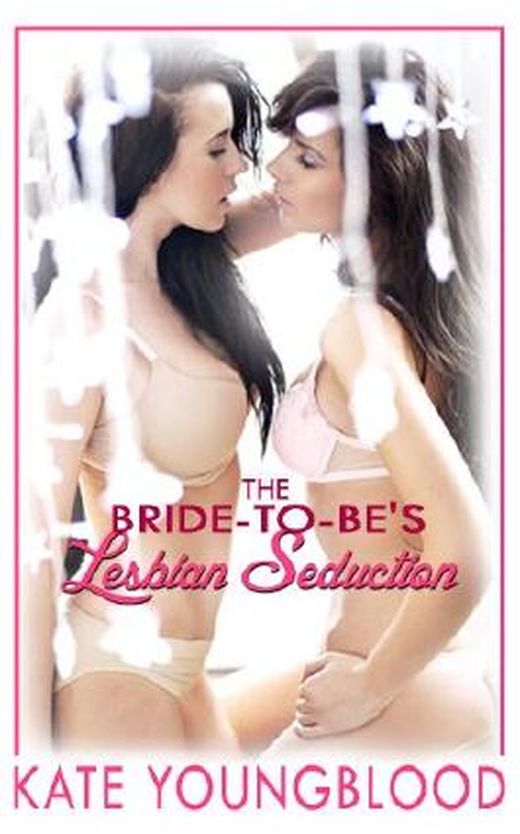 Zu diesem Buch gibt es noch keine Kurzmeinung. Hilf anderen Lesern, in dem du das Buch bewertest und eine Kurzmeinung oder Rezension veröffentlichst.
Inhaltsangabe zu "THE BRIDE TO BE'S LESBIAN SEDUCTION (A Group First Lesbian Sex Erotica Story)"
Annie's very, very stressed about the wedding. It's so hard on her, that she loses it when her Maid of Honor Kandace asks a simple question about her wedding night attire. She's a mess! She can't even try on her bridal lingerie without going crazy. One of her bridesmaids shows up, so now she has her two best friends in the world with her, but she's still overwhelmed. Finally, Kandace and Sylvia decide it's time to give Annie some stress relief, and before she has a chance to tell them to stop, she's right in the middle of a lesbian sex threesome! It's her very first lesbian sex, and this bride is going to have an experience she'll never forget. Warning: This ebook contains very explicit descriptions of sexual activity during a first lesbian sex encounter. It includes oral sex, reluctant sex, lesbian seduction, lesbian group sex, lesbian sex threesome, spanking, and assplay. It is intended for mature readers who will not be offended by graphic depictions of sex acts between consenting adults. Here is a preview: I groaned. "Look, I know Robert wants me for who I am and I know that he's gonna love whatever happens but, God, it just feels so horrible trying to please everyone. My parents would never forgive me if I didn't get married in a wedding and Robert's parents would never forgive him, and I just, oh fuck!" Sylvia gave me a look. "You need some stress relief." And then a wordless glance passed between Kandace and Sylvia. It was Kandace who smiled slyly and said, "Do you think Annie needs some help studying for exams?" I knew that there was something that she meant by that judging by Sylvia's broad grin as she responded. "I think so." And then both of them approached me. They both gave me a hug at the same time. Then, Kandace leaned forward and whispered in my ear. "See, Honey, you majored in English, but Sylvia and I majored in engineering. Since we didn't see each other as much in college and we didn't share the same dorm room, you didn't get to be a part of everything we did." It was true. In fact, I'd transferred out to a different school after my freshman year, one that focused a little more on my subject area. "You see, Honey," Kandace continued, "When finals came we got so stressed that we needed some special relief." At the word relief, she reached in front of me and I suddenly felt her hand gripping my pussy. She cupped my mound and squeezed and I let out a little yelp. "Wait a minute, what are you . . ." But before I could finish the words, Sylvia's mouth was on mine, kissing me as Kandace continued to squeeze and rub at my pussy.
Buchdetails
Aktuelle Ausgabe
Verlag:
Polaris Erotica Publishing
Erscheinungsdatum:
18.07.2014
Rezensionen und Bewertungen
Ähnliche Bücher für noch mehr Lesestunden
Gespräche aus der Community zum Buch
Starte mit "Neu" die erste Leserunde, Buchverlosung oder das erste Thema.
Buchdetails
Aktuelle Ausgabe
Verlag:
Polaris Erotica Publishing
Erscheinungsdatum:
18.07.2014