The Retreat (The After Trilogy Book 1)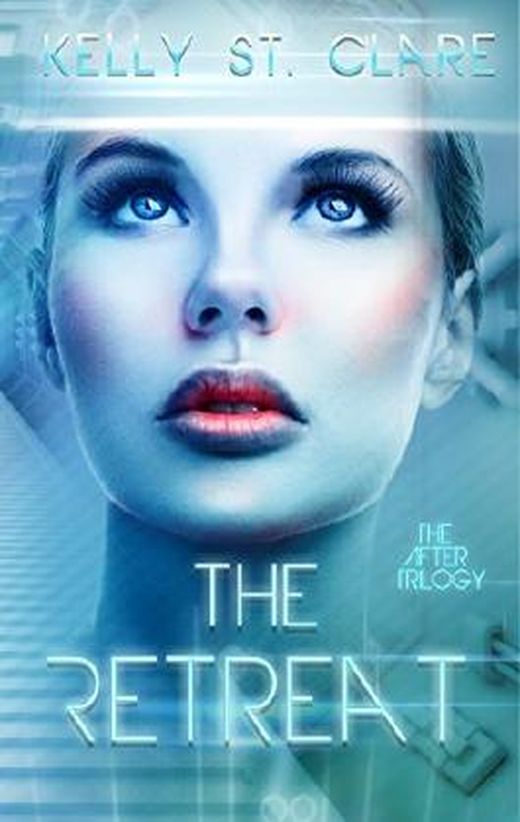 Zu diesem Buch gibt es noch keine Kurzmeinung. Hilf anderen Lesern, in dem du das Buch bewertest und eine Kurzmeinung oder Rezension veröffentlichst.
Auf der Suche nach deinem neuen Lieblingsbuch? Melde dich bei LovelyBooks an, entdecke neuen Lesestoff und aufregende Buchaktionen.
Inhaltsangabe zu "The Retreat (The After Trilogy Book 1)"
For fans of The 100 and The 5th Wave comes a science-fiction story for young adults by internationally best-selling author Kelly St. Clare. Keepers of Earth. One hundred and fifty years ago, global warming brought humankind to the edge of extinction. In a desperate bid for survival, four thousand genetically enhanced soldiers--the last slice of humanity--were sent to eight space stations. To serve. To protect. Then the Critamal arrived, uninvited. Waves of aliens now work to break through the Orbitos' defences, the black-shelled creatures seeking to colonise the vacated and barren world. War is their reality. All Romy can do is fight alongside her knot and watch from the mocking midst of the stars as Earth rises and falls in the distance. She dreams of a different life--one free from the mark of death and the never-ending touch of loss. Be careful what you wish for. . . . When a technical glitch during battle leaves Romy and the four other members of Knot 27 hurtling through orbit towards Planet Earth, Romy knows they are dead one way or another. If the crash doesn't kill them, post-global warming conditions will. Yet days pass as Romy wanders injured and aimless through the bush. Alone. Every second, every day she continues to breathe disputes what they have been told. As Romy desperately searches for her knot, she comes across a grey-eyed man--a mysterious and close-lipped presence she is not certain she can trust. Especially when he shouldn't even exist. Secrets are unmasked. A different version of Earth bursts to the surface. Will Romy survive the betrayal and lies threatening to shatter her mind like glass? Earth was ruined. Humankind destroyed. Or so they were told. . . . Buy now to experience the first book in an action-packed, dystopian trilogy that focuses on the strength of friendship, the burn of betrayal, and the cutting corruption of power. Set in a realistic future Earth. Warning: Violent themes. Mild swearing. Suitable for 14 years + _____________________________________________________________________________ Awarded a Five Star badge from Readers' Favorite. Finalist of the Young Adult Books Central Book Awards for Best YA Sci-Fi of 2016. _____________________________________________________________________________ What Readers are Saying: "superbly written" - Readers' Favorite ★★★★★ "part fantasy, part sci-fi, and all cosmic-chemistry" -Amy's Bookshelf Reviews ★★★★★ "all I can say is WOW!" - Taking It One Book at a Time ★★★★★ "I had very high expectations for this one and I'm happy to say that the book met them all and more." - Bookaholic ★★★★★ "I can't start talking about this or I won't stop. This is a must read!" -Amazon Reviewer ★★★★★
Buchdetails
Aktuelle Ausgabe
Erscheinungsdatum:
10.08.2016
Rezensionen und Bewertungen
Ähnliche Bücher für noch mehr Lesestunden
Gespräche aus der Community zum Buch
Starte mit "Neu" die erste Leserunde, Buchverlosung oder das erste Thema.
Buchdetails
Aktuelle Ausgabe
Erscheinungsdatum:
10.08.2016