Australian Boy: A Gay Sex Odyssey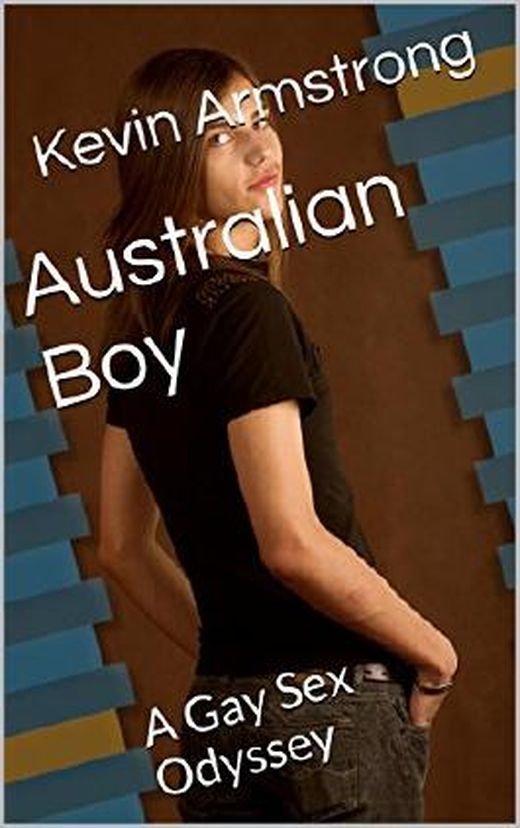 Zu diesem Buch gibt es noch keine Kurzmeinung. Hilf anderen Lesern, in dem du das Buch bewertest und eine Kurzmeinung oder Rezension veröffentlichst.
Auf der Suche nach deinem neuen Lieblingsbuch? Melde dich bei LovelyBooks an, entdecke neuen Lesestoff und aufregende Buchaktionen.
Inhaltsangabe zu "Australian Boy: A Gay Sex Odyssey"
Australian Boy is the latest of Kevin Armstrong's Gay Sex Odysseys. Here our travelling raconteur and self-confessed slut falls head over heels in love with Francisco, a drop dead gorgeous boy who has been cast in a play Kev has written. Trouble is, the boy might be straight. He's surrounded by glamorous women in the world of show business. Although he's just turned eighteen Francisco is still very much a "boy". He's certainly a virgin. However Kevin is somewhat taken aback when Francisco asks him for advice on the style and development of his cock. Excerpt: I ducked into the bathroom, turned on the hot water and stepped into the shower. Ten minutes later I dried myself, threw the towel over a rail and went back into the bedroom. My God! Did I have no shame? I realized to my horror that because of my addled brain I'd forgotten to cover myself with towel or underpants. Would Francisco be offended? Would he rush out the door and tell everyone back at the theatre that I was a dirty old perv? I was mortified. Why had I been so stupid? You can only blame so much on excess booze. Perhaps some sort of subconscious impulse had made me reveal myself to the innocent boy as a completely self-destructive act. Or was I making much too much of it? That would seem so. The boy looked me up and down before his gaze seemed to linger on my cock and balls. "Oh God Francisco, I'm so sorry" I said, flapping a limp arm at the open bathroom door. "I completely forgot –" The boy laughed. "Don't worry Kev, we're both boys." "Boys? Did he really use the term "boys?" Angels sang in my heart. Francisco shrugged and said: "I've got a friend, Barry. He's a newspaper reporter and a kind of a struggling playwright. He's got a room just over there on Victoria Street and we usually meet up there at least once a week for, you know…" Francisco made a wanking motion with his right hand. Was I having a dream? Was I still in bed sleeping off the grog? Leaving Francisco in Sydney Kevin sets out on the good ship RHMS Ellenis to take Europe by storm - but his heart aches for the boy he left behind. Sailing across the Pacific, distractions along the way include coming up against a stern but sexy Master of Arms on the ship, meeting legendary "Godfather" actor Marlon Brando on the island of Tahiti and becoming involved with some lusty Tahitian boys. Excerpt: Eventually the tallest Tahitian boy stopped and without turning away, dropped his shorts and started to piss. I've often felt that this is a tried and true way for boys to gauge whether or not other guys are interested. Clearly his friends did not want to be left out. They released their cocks and laughing, they mingled their piss jets. What a healthy looking collection of cocks these Tahitian boys had! They were all uncut of course. Wanting to show a kind of prick-display solidarity, I pulled out my dick... After Kevin Armstrong's Burmese Boy was released by Balmain Publishing it became an Amazon Kindle Hot New Release and soon rose to Number One Best Seller in categories such as "Gay and Lesbian Travel." Approximately 25,000 words. ABOUT THE AUTHOR: Kevin Armstrong works in film and television produiction in Asia and the Land Down Under. When he is not travelling he loves to spend time with his Burmese Boy. Australian Boy will be of interest to gay men, gay boys just starting out, bi-guys and even straight men and women. It is not for the faint hearted. All characters involved in sexual relations are over eighteen years of age.
Buchdetails
Aktuelle Ausgabe
Verlag:
Balmain Publishing
Erscheinungsdatum:
10.07.2014
Rezensionen und Bewertungen
Ähnliche Bücher für noch mehr Lesestunden
Gespräche aus der Community zum Buch
Starte mit "Neu" die erste Leserunde, Buchverlosung oder das erste Thema.
Buchdetails
Aktuelle Ausgabe
Verlag:
Balmain Publishing
Erscheinungsdatum:
10.07.2014