Delphi Complete Works of Louisa May Alcott (Illustrated)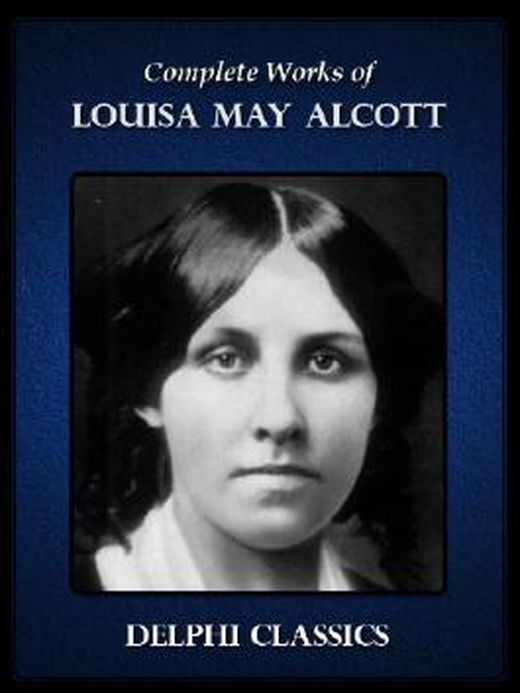 Zu diesem Buch gibt es noch keine Kurzmeinung. Hilf anderen Lesern, in dem du das Buch bewertest und eine Kurzmeinung oder Rezension veröffentlichst.
Inhaltsangabe zu "Delphi Complete Works of Louisa May Alcott (Illustrated)"
Louisa May Alcott's charming tales of 'Little Women' have delighted readers across the world since their 1868 publication, but she was also an author of sensational thrillers, humorous plays and perceptive poetry. For the first time in publishing history, this comprehensive eBook presents the complete works of Louis May Alcott, with numerous illustrations, rare texts appearing in digital print for the first time, informative introductions and the usual Delphi bonus material. (Version 3) * Beautifully illustrated with images relating to Alcott's life and works * Concise introductions to the novels and other texts * ALL 12 novels published under Alcott's name, with individual contents tables * Images of how the books were first printed, giving your eReader a taste of the original texts * Excellent formatting of the texts * Famous works such as LITTLE WOMEN are fully illustrated with their original artwork * Special chronological and alphabetical contents tables for the poetry and the short stories * Easily locate the poems or short stories you want to read * Includes Alcott's letters - spend hours exploring the author's personal correspondence * Includes many rare sensation thrillers that Alcott wrote under the pen name A. M. Barnard, appearing here for the first time in digital print * Also includes Alcott's complete poems for the first time in digital publishing * Rare non-fiction works, including Alcott's memoir HOW I WENT OUT TO SERVICE * Features the bonus biography by Alcott enthusiast Ednah D. Cheney - discover Alcott's literary life * Scholarly ordering of texts into chronological order and literary genres * UPDATED with completely revised texts, rare poems and stories, NCX toc and many improvements. Please note: the two obscure novels A LONG FATAL LOVE CHASE and THE INHERITANCE are still held under copyright and cannot appear in this collection, due to only being rediscovered in recent years. When they enter the public domain they will be added to the collection as a free update. Please visit www.delphiclassics.com to browse through our range of exciting titles CONTENTS: The Little Women Series The Novels MOODS LITTLE WOMEN GOOD WIVES AN OLD-FASHIONED GIRL LITTLE MEN WORK: A STORY OF EXPERIENCE EIGHT COUSINS ROSE IN BLOOM A MODERN MEPHISTOPHELES UNDER THE LILACS JACK AND JILL JO'S BOYS The Short Story Collections FLOWER FABLES THE RIVAL PAINTERS HOSPITAL SKETCHES ON PICKET DUTY AND OTHER TALES MORNING-GLORIES, AND OTHER STORIES WILL'S WONDER BOOK AUNT JO'S SCRAP-BAG SERIES 1-6 PROVERB STORIES; OR, KITTY'S CLASS DAY AND OTHER STORIES SPINNING-WHEEL STORIES LULU'S LIBRARY SERIES 1-3 SILVER PITCHERS: AND INDEPENDENCE A GARLAND FOR GIRLS THE CANDY COUNTRY THE 'A. M. BARNARD' THRILLERS The Short Stories LIST OF SHORT STORIES IN CHRONOLOGICAL ORDER LIST OF SHORT STORIES IN ALPHABETICAL ORDER The Plays COMIC TRAGEDIES The Poetry LIST OF POEMS IN CHRONOLOGICAL ORDER LIST OF POEMS IN ALPHABETICAL ORDER The Non-Fiction HOW I WENT OUT TO SERVICE LITTLE WOMEN LETTERS FROM THE HOUSE OF ALCOTT The Biography LOUISA MAY ALCOTT: HER LIFE, LETTERS AND JOURNALS by Ednah D. Cheney Please visit www.delphiclassics.com to browse through our range of exciting titles
Buchdetails
Aktuelle Ausgabe
Erscheinungsdatum:
16.01.2014
Vorfreude! So freuen sich unsere Leser auf das Buch
Rezensionen und Bewertungen
Ähnliche Bücher für noch mehr Lesestunden
Gespräche aus der Community zum Buch
Starte mit "Neu" die erste Leserunde, Buchverlosung oder das erste Thema.
Buchdetails
Aktuelle Ausgabe
Erscheinungsdatum:
16.01.2014