Cajun Spirit (The Jolie Blonde Series: A Louisiana Trilogy Book 3)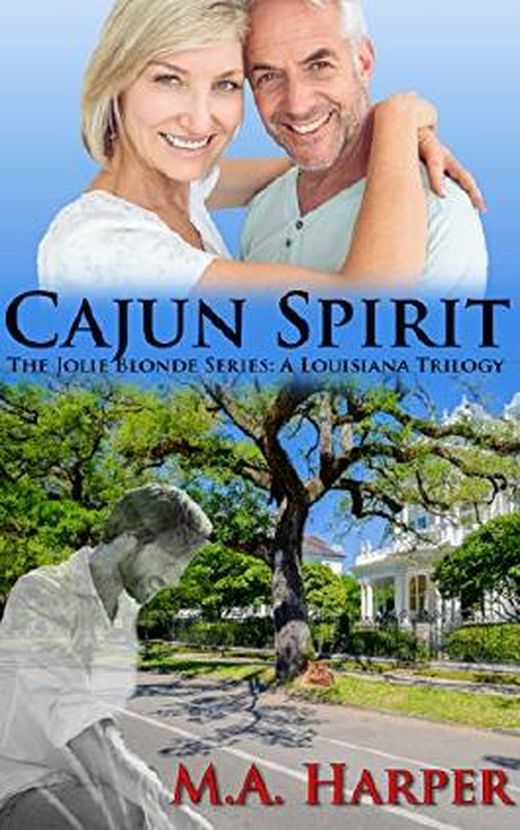 Neue Kurzmeinungen
T
Hieß bis vor kurzem noch "Ghost in the bedroom"- enttäuschend
Alle 1 Bewertungen lesen
Inhaltsangabe zu "Cajun Spirit (The Jolie Blonde Series: A Louisiana Trilogy Book 3)"
"[A] delectable spooker spiced with romance…" –Publishers Weekly "…a whopper of a ghost story … both savvy and chilling." —Booklist CAN THIS MARRIAGE SURVIVE TWO HUSBANDS, ONE ALIVE, ONE NOT? Award-winning chef Phil Randazzo, and his anthropologist wife, Michelle, are as happy as any newlyweds with five kids and a ton of history. But something's eerily amiss. They've been married less than a year and already there's someone else--at least it's starting to seem that way. First Hendrix the cat's developed a new trick, but how does a flesh-and-blood feline walk through walls? Maybe with help from his best friend on The Other Side? Then there was that dude Phil saw upstairs Thanksgiving Day. Only nobody was there. But the odd thing was that "nobody" looked exactly like Michelle's dead husband, Cajun musician A.P. Savoie. Her really really handsome and much-missed dead husband. Who died all too suddenly. Can it be he wants her back? Harper creates a unique and spooky triangle in Cajun Sprit, yet many of its most rewarding thrills (chills too, if truth be told) come from the savvy story of newlyweds and stepfamilies feeling their way with the greatest good humor, yet seemingly thwarted despite all efforts. That could be any family, right? And that's half the fun. Except that Michelle's kids not only want their dad back…he's there! And their psychic's so creeped out he's told Michelle not to call back. Definitely not your average paranormal romance. This is a funny, warm, feel-good tale with enough literary heft and humor to stick to the ribs. It seems to have an almost…uncanny…way of keeping its loveable characters on your mind for weeks. Fans of Alice Hoffman and good-humored, romantic ghost movies will love this one! Think THE GHOST AND MRS. MUIR, JUST LIKE HEAVEN, and of course that classic heart-tugger, GHOST itself. (Formerly titled The Year of Past Things and Ghost In The Bedroom) Publisher's Note: The author has since written a prequel, FIRE ON THE BAYOU, about Michelle's stormy relationship with the extremely hot and charismatic A.P. Savoie, and she's currently working on a prequel to the prequel--which is what makes this Book Three of the trilogy. "There's a genuine ghost story here, but it's the human story that sets off shivers." –San Francisco Chronicle "What lifts Harper's work above the ordinary ghostly romance, beyond its fine use of setting, is the intensity of these characters, their struggles to move on, to make new lives, all the while feeling the pull of the past, the longing to redeem the lost moment." —The Times-Picayune "Reminiscent of an episode from The Twilight Zone, this stylishly written novel uses in-depth characterizations and convincing detail to build in credibility before serving up a whopper of a ghost story. Harper makes good use of her atmospheric setting in a story that is both savvy and chilling." –Booklist
Buchdetails
Aktuelle Ausgabe
Erscheinungsdatum:
08.01.2014
Rezensionen und Bewertungen
Ähnliche Bücher für noch mehr Lesestunden
Gespräche aus der Community zum Buch
Starte mit "Neu" die erste Leserunde, Buchverlosung oder das erste Thema.
Vorfreude! So freuen sich unsere Leser auf das Buch
Buchdetails
Aktuelle Ausgabe
Erscheinungsdatum:
08.01.2014