Seer's Hope (Book One of The Seer Trilogy)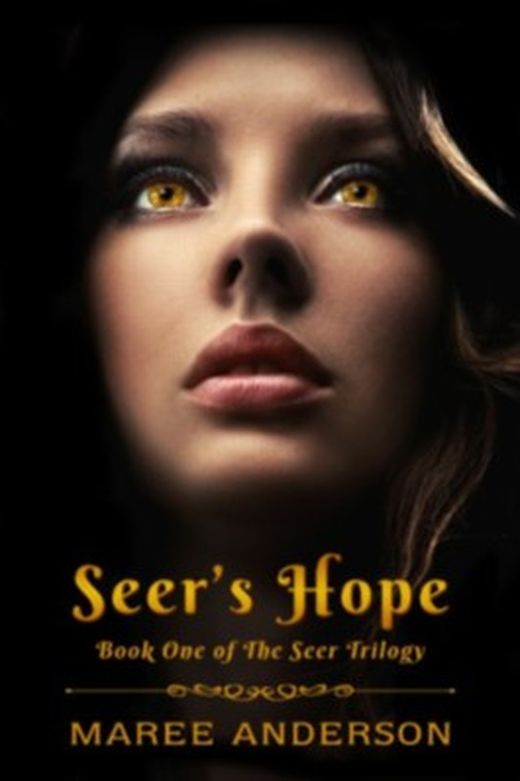 Zu diesem Buch gibt es noch keine Kurzmeinung. Hilf anderen Lesern, in dem du das Buch bewertest und eine Kurzmeinung oder Rezension veröffentlichst.
Auf der Suche nach deinem neuen Lieblingsbuch? Melde dich bei LovelyBooks an, entdecke neuen Lesestoff und aufregende Buchaktionen.
Inhaltsangabe zu "Seer's Hope (Book One of The Seer Trilogy)"
PRAISE FOR SEER'S HOPE AND THE SEER TRILOGY: "Great story—I *loved* it. Loved the humor throughout the book. Would *really* like to read the rest of the Dayamari Seers series! Great work!" "A definite must-read. Can't explain except it was excellent. Yeh yeh yeh!" "Bring on the next book (can't wait). P.S. Husband liked it as well." "A compelling read and a great world." OVERVIEW OF SEER'S HOPE (Book One of The Seer Trilogy) Fantasy with romantic elements: 107,000 words Finalist: RWNZ Clendon Award for full-length romantic manuscript & Romance Writers of New Zealand Strictly Single contest for single title-length manuscript Hope is snatched from her home and transported to a primitive world of magic and capricious gods. The Dayamari people believe she's a Seer and their only hope of salvation, but she's blind—she can't see anything at all, let alone the future. She must accept her destiny and learn to wield the awe-inspiring powers the gods have bestowed upon her. And if she's to save those she loves from the horrifying evil that lurks in the darkness, failure is not an option. More praise: "Great! I loved it even more than Book One. I really hope you get this published as I am anxious to know what happens next!!!" "Excellent—I really enjoyed this. Great characters. I loved the humor (loved Marc especially) and especially loved the touches of humor that came in the midst of pain, suffering and horror, which you also make very real." "I really loved this story. Stayed up most of the night reading, couldn't put it down." "When this series is published in print I want all my copies autographed please. This is one of the best I have read in a long time. Where's Book 3 to the series? This is even better than the first one." "Please, please let me read Book Three! Loved Book One—wondered if I would get the opportunity to read Book Two. Keep it coming!" "A compelling, fabulous series." MORE BOOKS BY MAREE ANDERSON A fan of sexy paranormal romance? The Crystal Warrior, Book One: Wulf, the commander of the Crystal Warriors, is a hard, ruthless man who's used to giving orders. Read about Wulf and the career-focused dance teacher who tames him in THE CRYSTAL WARRIOR. Ruby's Dream, Book Two: Kyan has struggled to earn the respect of his peers and hides his true self behind his stunning good-looks. Read about Kyan and the plus-sized heroine who brings him to his knees in RUBY'S DREAM. Jade's Choice, Book Three: Malach failed to bond the first time and was again condemned to suffer in his malachite crystal. Read about this damaged warrior's struggle to find happiness with a much younger woman he would never have chosen for himself, in JADE'S CHOICE. Or something a bit different: LIGHTNING RIDER: Two heroines (one human and one elemental) struggling to find the men of their dreams, Lightning Rider brings new meaning to the term "double-dating"! Multi-award-winning FREAKS OF GREENFIELD HIGH: When a teenage cyborg is forced to hide out at a small-town high school, the unthinkable happens: she falls in love. But with a covert organization intent on using her as a weapon hot on her trail, now's not the time for a cyborg to get all emotional! And don't miss the sequel, FREAKS IN THE CITY.
Buchdetails
Aktuelle Ausgabe
Erscheinungsdatum:
31.03.2013
Rezensionen und Bewertungen
Bisher gibt es noch keine Bewertungen zum Buch. Schreibe mit "Neu" die erste Rezension und teile deine Meinung mit anderen Lesern.
Gespräche aus der Community zum Buch
Starte mit "Neu" die erste Leserunde, Buchverlosung oder das erste Thema.
Buchdetails
Aktuelle Ausgabe
Erscheinungsdatum:
31.03.2013