No Reverse (Second Chances #1)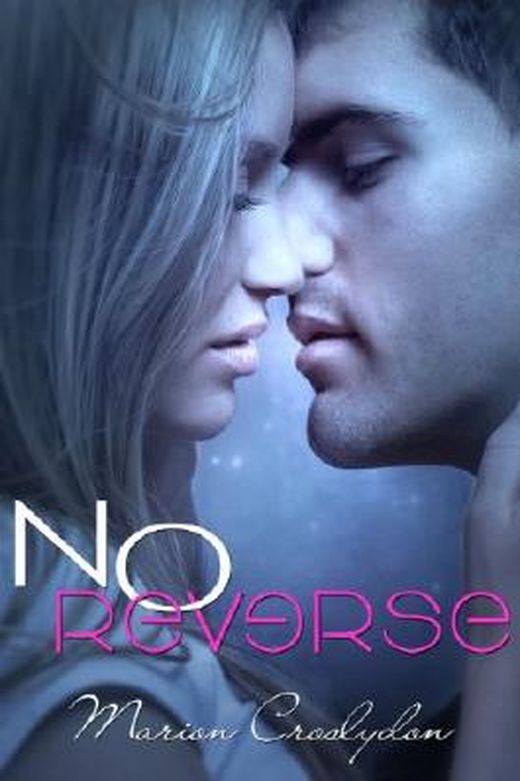 Zu diesem Buch gibt es noch keine Kurzmeinung. Hilf anderen Lesern, in dem du das Buch bewertest und eine Kurzmeinung oder Rezension veröffentlichst.
Inhaltsangabe zu "No Reverse (Second Chances #1)"
TOP 50 AMAZON BESTSELLER & TOP 10 NEW ADULT BESTSELLER A girl who needs to undo the past. A boy who wants to forget it. In love, there's no way back. At high school in Steep Hill, Kansas, Cassie O'Malley and Josh MacBride were the poster couple for quarterback/cheerleader romance until they starred in their own tale of teen pregnancy. No need to say: their shotgun wedding was low-key. But when there was no baby anymore, they went their separate ways. Five years later, Josh has breezed through Georgetown and is about to finish his post-grad degree at Oxford University. He is set to join a lobbying group on Capitol Hill, owned by his new fiancée's father. For Josh, the sky is now the limit... only he must first take care of a tiny legal matter: technically, he's still married to the girl who broke his heart. Meanwhile, Cassie has been waiting tables in Steep Hill to pay for her sick grandmother's care. On the day of the old lady's funeral, Cassie is served with two sets of papers. Josh is asking for a divorce. Her heart squeezes, but, well, he moved on a long time ago. But the second envelope shakes Cassie to the core. So, for the first time, she leaves Kansas and heads to good ol' England. There, Cassie finds that Josh has not just "moved on," he's freakin' engaged to some blue-blooded heiress. The feelings Cassie had buried deep rush back to her. But no matter if he keeps thrusting the divorce papers under her nose, she needs him to save the only person she loves more than Josh, more than life itself... ** New Adult/Contemporary Romance ** ** Book One in the Second Chances Series ** ~ EXCERPT from NO REVERSE, copyright 2013 Marion Croslydon ~ "I guess old habits die hard." I ignored his plea. "What do you mean by that?" "I haven't changed as much as I thought, as much as I tried to... Whenever you get close, I have to get closer." I muffled a yelp. I blinked. I hadn't expected his words, not now, not ever. I hadn't expected for Josh's soul to walk stark naked in front of me. The fact he'd let it happen made me giddy. My knees went weak. "The truth, Cass, the truth is that I've missed you. I've missed our friendship. I've missed talking to you, laughing with you, teasing you." He chuckled but his smile was sad. "Because when you sing about home, it makes me think of you." He hunched over and his shoulders drooped. My sight got blurry. I forced myself to stay put. But who was I kidding? No matter what the sensible part of my brain was yelling at me, I couldn't hear it because I'd switched it off. When Josh looked up at me, I tensed my body to ward off shaking. He was hurting, hurting for me. I took a step. Two steps, until I stood next to him, so close his breath smoothed over my face. The heat between us tingled at my skin. He was so tall, so broad, so strong. And still, I could feel his pain, a pain only I could heal. I curved my body into him, and as soon as our chests touched he shuddered and stiffened. But when my forehead leaned against his jaw, the tension in him went away. His arms moved as if he wanted to wrap them around me but then changed his mind. I wanted him to cuddle me. Just a cuddle, a moment of him I could take with me. I shut my eyes and breathed in the scent of his skin. I let it wake my memories of our first time under the cotton tree and I wanted to taste his lips again. I stared up at him. His gaze was lowered, and my hands reached up to cup his face. I went on my tip-toes. Even then, because of his height, I had to tilt back my head to look at him. My fingers brushed at his cheeks, slid along his neck, buried themselves in his hair. I moved even closer until the tip of my nose touched his. I heard the sound of his breath trapped in his throat. Our eyes locked. I moved my face against his in our secret way, our kiss without a kiss. But it wasn't enough. In his next breath, his mouth reached for mine. There was no foreplay, no tugging, no teasing. Our tongues collided like at war.
Buchdetails
Aktuelle Ausgabe
Erscheinungsdatum:
07.01.2014
Vorfreude! So freuen sich unsere Leser auf das Buch
Rezensionen und Bewertungen
Ähnliche Bücher für noch mehr Lesestunden
Gespräche aus der Community zum Buch
Starte mit "Neu" die erste Leserunde, Buchverlosung oder das erste Thema.
Buchdetails
Aktuelle Ausgabe
Erscheinungsdatum:
07.01.2014