I Married a Billionaire (Contemporary Romance)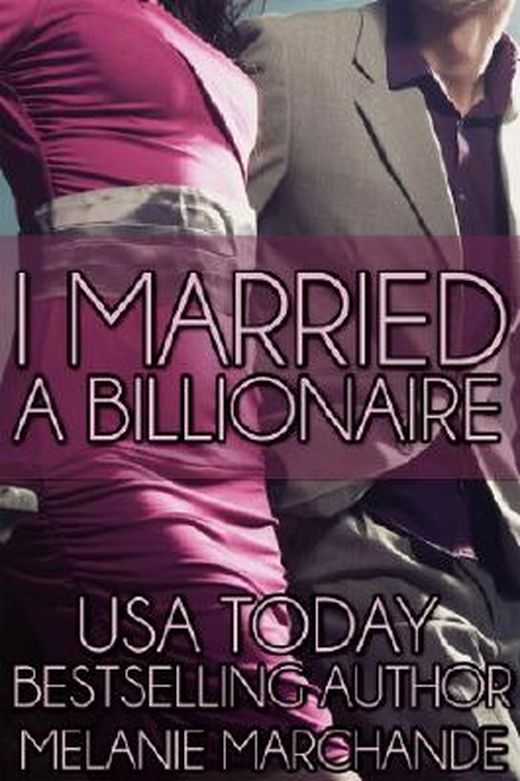 Zu diesem Buch gibt es noch keine Kurzmeinung. Hilf anderen Lesern, in dem du das Buch bewertest und eine Kurzmeinung oder Rezension veröffentlichst.
Auf der Suche nach deinem neuen Lieblingsbuch? Melde dich bei LovelyBooks an, entdecke neuen Lesestoff und aufregende Buchaktionen.
Inhaltsangabe zu "I Married a Billionaire (Contemporary Romance)"
Top 100 in Kindle Store Bestseller! Maddy Wainright has given up on marriage - and men. After dating way too many losers who aren't capable of appreciating her for who she is, she's about ready to resign herself to a life of spinsterhood. Until her insanely rich boss Daniel Thorne comes along with an offer she simply can't refuse. He proposes a marriage of convenience - one that would allow Maddy to live in the lap of luxury for a year, and Mr. Thorne to stay in the country that has become his home. At the end of their arrangement, Maddy will walk away with a cool two million dollars. All she has to do is move into his penthouse, put on a convincing show in public, and endure a few INS interviews, for which she will be thoroughly prepped. It's a big risk, but one Maddy might just be willing to take, considering the payoff. At first, it's all business. But when the gentle touches, passionate kisses, and lingering looks they have to give each other in public start spilling over into their private life, Daniel and his devious mind take Maddy to heights of pleasure she's never experienced. And the more she gets to know him, the more she feels that wistful tug in her chest every time he puts his arm around her in public. Before long, she finds herself wishing it were real. As time goes on, Maddy finds herself wondering if two million dollars will be enough to cover the cost of repairing a broken heart. But Mr. Thorne may have yet another secret in store... - Excerpt - Well, this was going fantastic. If this were a real first date, I would have blown it completely. I hunched over the table, staring down into the steaming cup of organic free trade gourmet roasted coffee that I hadn't touched. Daniel was waving the server down for the check. Once he'd filled it out with his own elegant pen, produced from an inner jacket pocket, he leaned over the table again and spoke in soft murmur. "I think it's best, for appearance's sake, if we leave in the same car. And I would appreciate it very much if you would come home with me and spend the night." My throat tightened. "So soon?" "Well, by this time, we've been having an affair for a few weeks now. It only makes sense you would come home with me after our 'first date,' if only because it's hardly our first date." "Fine," I said. He was almost whispering now. "You can stay in your own room." He smiled. "With a lock on the door. I have no plans to take advantage of you. Right now, everyone here thinks I'm telling you about all the naughty things I'm going to do to you, when we get back. Smile back. Smile back." I did, even as goose bumps rose all over my skin. "It's a good thing the acoustics are so bad in here," I purred, slipping my foot out of my shoe and resting it lightly on top of his. It was dark, but the tablecloths were certainly short enough that someone might see, if they happened to look. His eyebrows went up a fraction of an inch. I wasn't sure if it was the situation, or the man, or the wine, or some combination of all three, but I felt bold. "I hope their imaginations are sufficiently filthy to put the right words in my mouth," I said, slowly stroking the small part of his leg I could reach with my toe under the cuff of his pants. It was the first time we'd touched, other than shaking hands. I could feel his eyes on me - and the eyes of a few other patrons as well - but I refused to look up, instead pouring a little cream into my coffee, stirring it, and then raising the spoon to my mouth. I slid it into my mouth and licked it clean with an exaggerated gesture. It would be laughable under normal circumstances, but I hoped the alcohol and the atmosphere would work in my favor. If I could at least make Daniel half as uncomfortable as he was making me, then I would win. Of course, it was backfiring horribly as well. I couldn't tell if the look on his face was entirely acting or not, but I was tingling all over.
Buchdetails
Aktuelle Ausgabe
Erscheinungsdatum:
25.02.2014
Rezensionen und Bewertungen
Ähnliche Bücher für noch mehr Lesestunden
Gespräche aus der Community zum Buch
Starte mit "Neu" die erste Leserunde, Buchverlosung oder das erste Thema.
Buchdetails
Aktuelle Ausgabe
Erscheinungsdatum:
25.02.2014